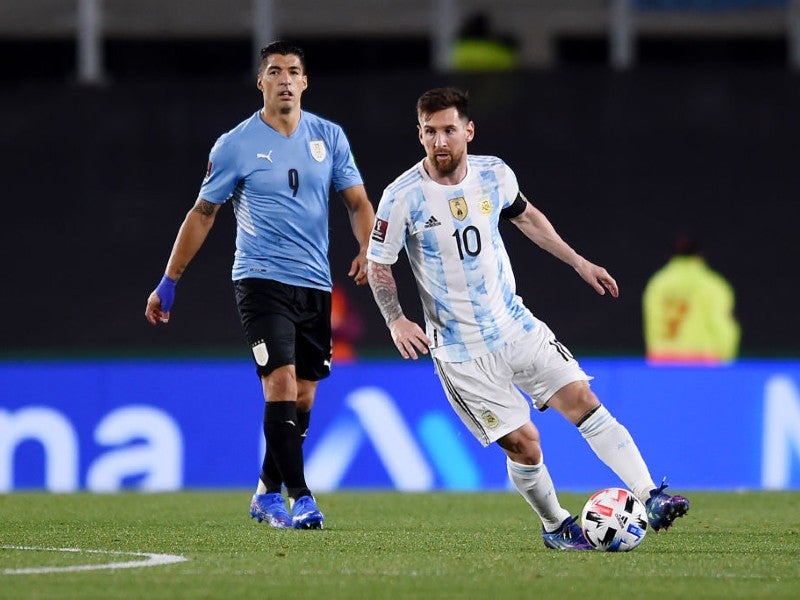 Argentina, Chile, Paraguay, and Uruguay will formally present their candidacy to jointly host soccer's 2030 FIFA World Cup next week after receiving the backing of South American governing body CONMEBOL.
The national federations of the four countries will stage an event in Montevideo in Uruguay on Tuesday (August 2) to announce their bid to stage the tournament with CONMEBOL president Alejandro Dominguez set to also be in attendance.
Back in 2019, Dominguez claimed that a four-way bid from the countries in his confederation is the favorite to stage the 2030 World Cup.
Argentina and Uruguay were the two original bidding countries with Paraguay getting on board in November 2018 and Chile joining in February 2019.
Uruguay and Argentina originally launched the bid as a plan to take the World Cup back, on the 100th anniversary of the first tournament, to Uruguay, the original host in 1930.
The South American nations will face strong competition from Spain and Portugal after they officially submitted their Iberian bid last month (June).
Earlier this month, Spain shortlisted the 15 stadiums it proposes to use for the tournament.
In addition, Morocco is expected to launch a solo bid or potentially team up with other North African countries Algeria and Tunisia, while there is another possible joint European bid from Bulgaria, Greece, Romania, and Serbia.
Britain and Ireland were also planning a joint bid but recently scrapped this in favor of a bid to stage the 2028 European Championship.
So far, only one World Cup – the 2002 edition in Japan and South Korea – has been jointly hosted, although the make-up of the other candidates for the 2030 edition suggests a repeat is likely for that tournament.
The 2026 World Cup will become the second to be staged in multiple countries and the first in three nations with the US, Canada, and Mexico sharing hosting rights.
The FIFA membership is expected to decide the host/s of the tournament in 2024.
The 2022 World Cup is due to take place in Qatar in November and December before an expansion, from 32 to 48 teams, for the 2026 edition.