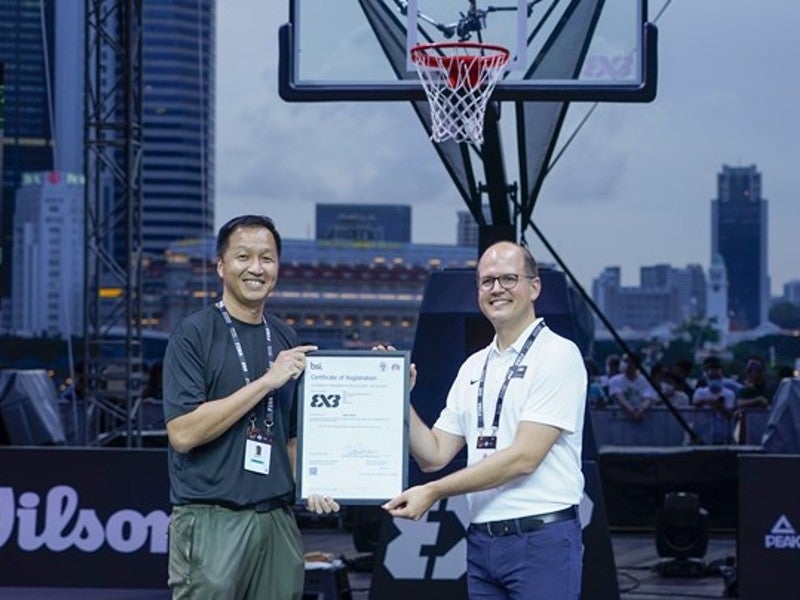 FIBA, basketball's international governing body, has announced that Singapore will host the next three editions of its 3×3 Asia Cup competition after successfully staging this year's edition in July.
The deal will see government organization Sport Singapore host the 2023, 2024, and 2025 FIBA 3×3 Asia Cup, with the next edition to be staged in the Singapore Sports Hub from March 27 to April 2 next year.
Andreas Zagklis, FIBA's secretary general, said: "After such an exciting return to Singapore this year, we couldn't be happier to establish the FIBA 3×3 Asia Cup in the country long term.
"This will allow us to build an even greater and more engaged community of fans in Singapore and solidify the FIBA 3×3 Asia Cup as one of the highlights of the 3×3 season."
This year's edition in Singapore, running from July 6 to 10 and featuring a record 51 teams from 29 countries, marked the return of the event after the coronavirus pandemic caused a two-year hiatus. China hosted the previous edition in Changsha in 2019.
China's women's and Australia's men's teams won the fifth edition of the competition, with the champions earning a ticket to one of the Olympic qualifying tournaments for Paris 2024.
The winners of this year's Asia Cup have also progressed to next year's FIBA 3×3 World Cup.
The 3×3 basketball competition made its Olympic debut at the Tokyo 2020 Games last year after it was successfully added to the Youth Olympic Games in 2010.
Sports Development Group chief Marcus Tan said: "Sport Singapore is excited to build on the success of the 2022 edition for the next three years, and we are committed to growing the local and regional interest in 3×3 together with FIBA.
"This event at Sports Hub next year promises to be a pulsating live and digital spectator experience."
Meanwhile, FIBA Europe, the continental arm of the governing body, has announced France's Bourges has been awarded hosting rights to the SuperCup Women 2022, the annual cup competition between the winners of EuroLeague Women and EuroCup Women.
The match will see EuroCup 2021-22 champions Bourges Basket (France) take on first-time EuroLeague Women winners Sopron Basket (Hungary) on October 18.
Last year's competition was won by Spain's Valencia BC after the team beat four-time winners UMMC Ekaterinburg (Russia).