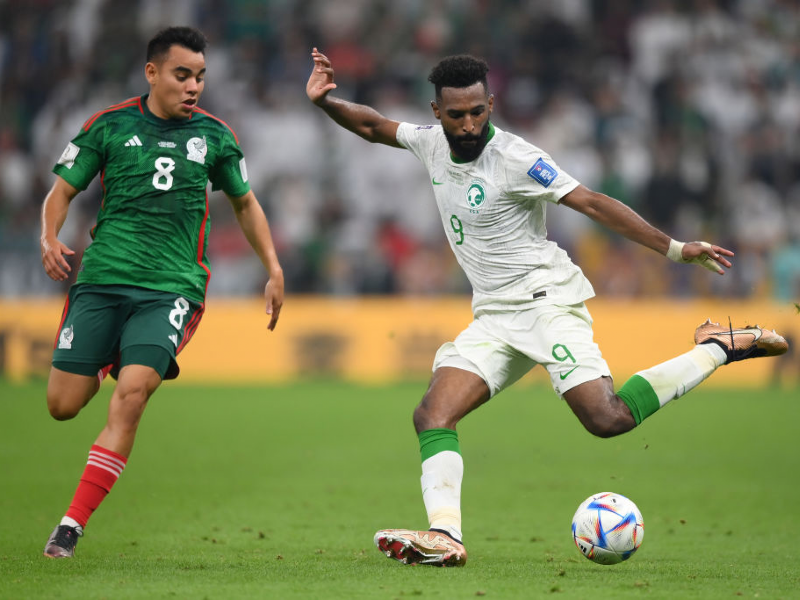 Saudi Arabia is set to host soccer's national teams' Asian Cup in 2027 after an Indian bid was withdrawn today (December 5).
That withdrawal leaves Saudi Arabia as the only hosting candidate for the month-long tournament in five years' time.
The Asian Football Confederation (AFC) has confirmed that the Saudi bid will be the only one presented to its next congress, in Bahrain on February 1.
It will be the first time that Saudi Arabia has hosted the Asian Cup and comes with the country reportedly lining up a submission for global men's soccer's FIFA World Cup in 2030 alongside Greece and Egypt.
The Indian withdrawal comes after the two countries were placed on a hosting shortlist for the event in October.
Kalyan Chaubey, president of the All India Football Federation, said that body has decided "that the overall strategy of the federation currently remains on focusing on the fundamental goals to strengthen our soccer at every level from grassroots to youth development."
The next edition of the quadrennial Asian Cup will be held next year in Qatar, where the ongoing 2022 FIFA World Cup is taking place, although it is possible that edition will now be delayed until 2024.
Saudi Arabia, which has been accused at length over recent years of using the hosting of such high-profile events to sportswash its chequered human rights record, has won the Asian Cup three times in its history, most recently in 1996.
The last edition of the tournament was also staged in the Middle East, having been held in the United Arab Emirates in 2019.
In separate news, it was confirmed over the weekend (December 4) that Saudi Arabia has submitted a bid to host the Women's Asian Cup in 2026.
The Saudi Football Federation confirmed at that point that a bid has been handed over to the AFC.
The AFC is expected to make a final decision as to the staging of that event, with other bids expected to come from Jordan, Australia, and Uzbekistan, in 2023.
The last edition of that event, also held every four years, took place earlier in 2022 in India.
Image: Justin Setterfield/Getty Images