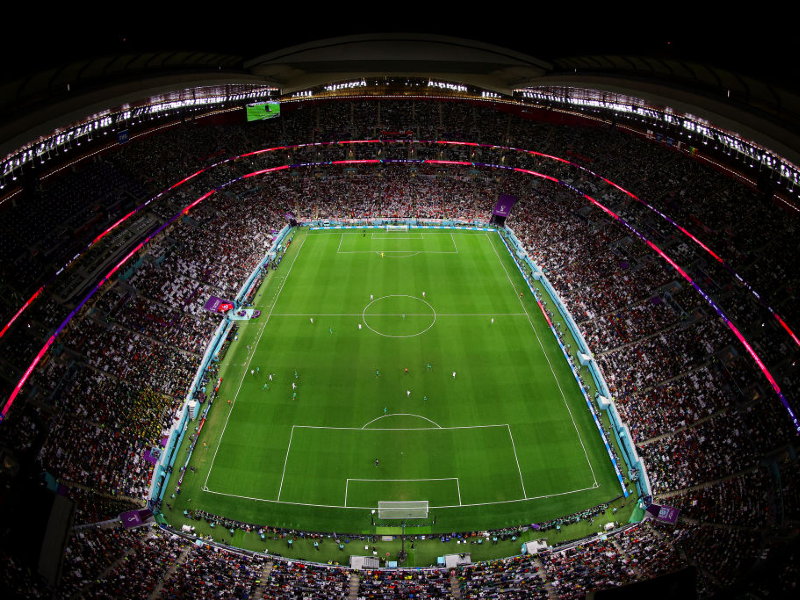 Qatar is looking to use its hosting of soccer's ongoing FIFA World Cup to boost its chances of winning rights to the 2036 Olympics, it has been reported.
According to various media outlets, authorities in the Gulf state feel the staging of the World Cup has been so smooth from a logistical and organizational standpoint that the time is now right to begin planning for the Summer Olympics in 14 years' time.
This optimism is despite a number of previous Qatari bids for the games (2016 and 2020) having come up short. The International Olympic Committee (IOC) has in the past been concerned about how such a small country – with Doha as essentially its only major city – would be able to play host to an event that now attracts around 10,500 athletes from over 30 sports.
However, it has now been reported that Qatari authorities feel the World Cup offers proof that major sporting events can be held successfully across just one principal conurbation.
To get around the issue of how to accommodate spectators during the World Cup, for instance, specific 'fan camps' featuring both tents and container-style constructions (which in some quarters have been heavily criticized) have been created.
At this stage, all suggestions are that any bid would come from Qatar alone and would not be a joint bid with any other Middle Eastern countries.
At this stage, other nations likely to bid for 2036 Olympic hosting rights include Turkey, India, Egypt, and Indonesia. Germany is also considering whether to get involved.
The French capital of Paris will put on the event next year, Los Angeles in the US will play host in 2028, and Brisbane, Australia, will do so in 2032.
The Brisbane games are the first to have been allocated under the IOC's new selection process for host nations and cities.
In October, the IOC said it was in preliminary discussions with 10 cities around the 2036 games.
IOC president Thomas Bach is currently understood to be unsure of Qatar's potential as a future Olympics host. However, he is due to stand down in 2025, likely to be the year before 2036 staging rights are allocated.
If the 2036 Olympics do end up in Qatar, they would be the first to be held in a Muslim country.
It is also possible they would be held later in the year than usual to escape the hottest months of the country's summer, as has been the case with the World Cup. Air conditioning systems have also been used at World Cup stadiums to keep temperatures down.
Reuters has quoted a source as saying: "The success so far of this World Cup puts Qatar in a strong position – they have shown they can do this .. it is a proof of concept."
In terms of infrastructure, Qatar will be hosting the multi-sport Asian Games in 2030, and now has eight stadiums – seven brand new – it will try to find further use for in the years after the World Cup.
In total, Qatar has spent in the region of $230 billion on infrastructure since it was awarded World Cup hosting rights in 2010.
Image: Richard Heathcote/Getty Images