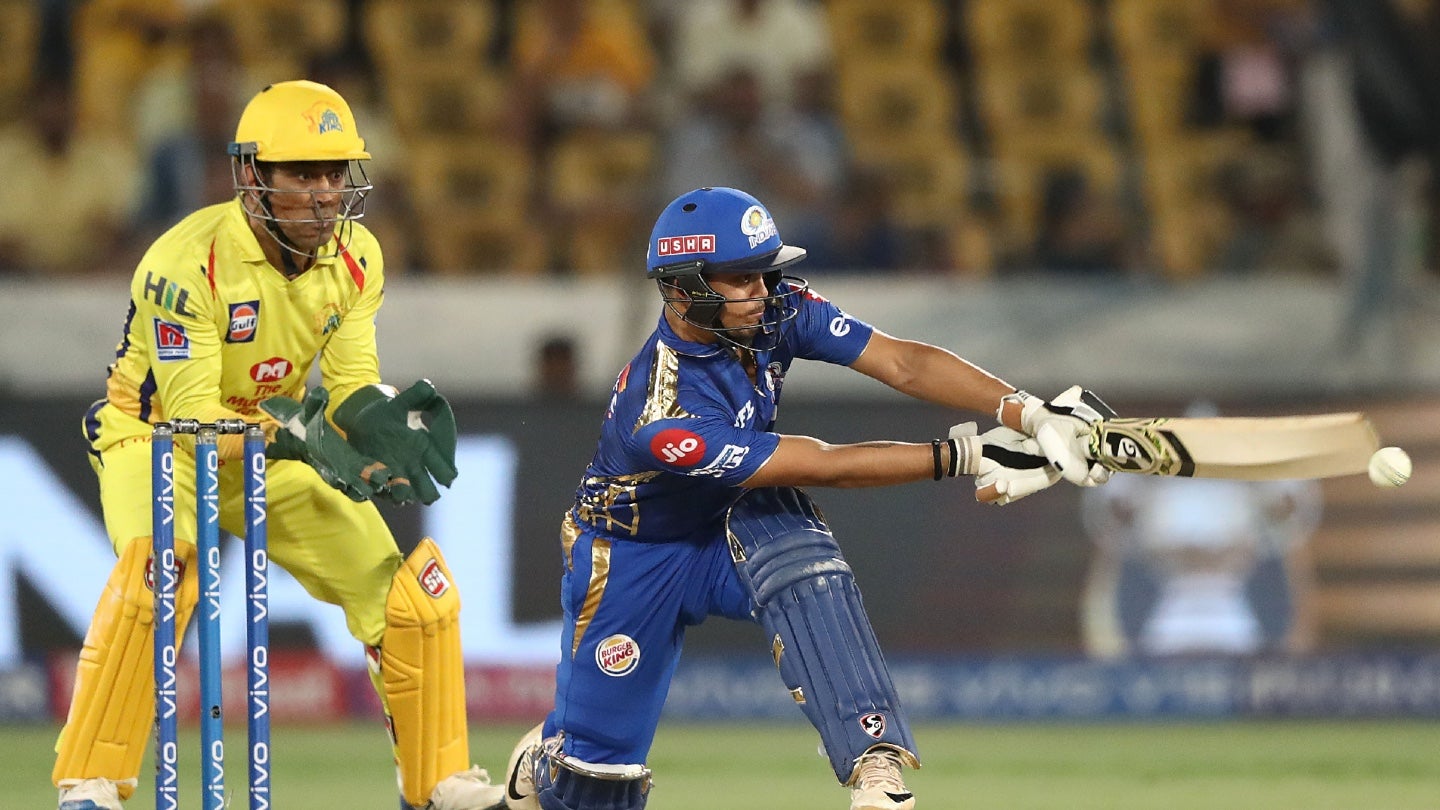 Representatives from the Saudi Arabian government are conducting preliminary talks around bringing a lucrative short-form franchise cricket tournament to its country, it has been reported.
Saudi state authorities have held discussions with owners of franchises from the iconic Indian Premier League (IPL) Twenty20 tournament about trying to set up a similar competition in the kingdom, according to the Sydney Morning Herald.
The newspaper has cited a range of sources, including administrators, coaches, and players from a range of countries, as saying that informal conversations have been taking place for over a year.
It is understood that some discussions revolve around the potential availability of Indian players in such a league – at the moment, the governing Board of Control for Cricket in India (BCCI) body bars its players from appearing in foreign T20 tournaments and restricts them to the IPL to maintain the 10-team league's primacy.
The Saudi oil giant Aramco currently has deals in place with both the IPL, agreed last December, and with the International Cricket Council (ICC), with that tie-up sealed in October.
The Saudi Tourism Authority also has a commercial agreement in place for the IPL, which is currently in its 15th season.
When that tie-up was announced, BCCI secretary Jay Shah commented: "This partnership will create newer opportunities for cricket in Saudi and strengthen the sport in the region."
At the moment, Saudi Arabia is an associate member of the ICC and has both men's and women's programs in place (although its infrastructure levels are not yet on the same levels as in the neighboring United Arab Emirates, for example).
Speaking exclusively to GlobalData Sport last month (March), however, the ICC's commercial chief Anurag Dahiya said he expects cricket to significantly increase in popularity across Saudi Arabia over the next few years, and that the nation is an identified growth market for the game.
Also last month, Arab News quoted Prince Saud bin Mishal Al-Saudi – chair of the Saudi Arabia Cricket Federation – as saying: "Our aim is to create a sustainable industry for locals and ex-pats living in the Kingdom and make Saudi Arabia a global cricketing destination."
Indian cricket events over the last few months have seen a number of Saudi government and business representatives attend, while media has reported that Indian cricketing authorities have been approached for advice on how to bring top-tier cricket to the Kingdom.
Any cricket league set up in Saudi Arabia would need to be ratified by the ICC, through the assent of its top-tier member nations, such as England and Australia, as well as India.
Outside of cricket, meanwhile, Saudi Arabia has been throwing its weight around to a significant extent in the sporting world in recent years, making its mark in top-tier golf, soccer, boxing, and motorsport.
In terms of IPL interest in the Middle East, meanwhile, multiple teams from the UAE's International League T20 tournament – which launched earlier this year – are run by IPL owners.
IPL team owners also have franchises in leagues covering the Caribbean, South Africa, and the US.
Image: Robert Cianflone/Getty Images