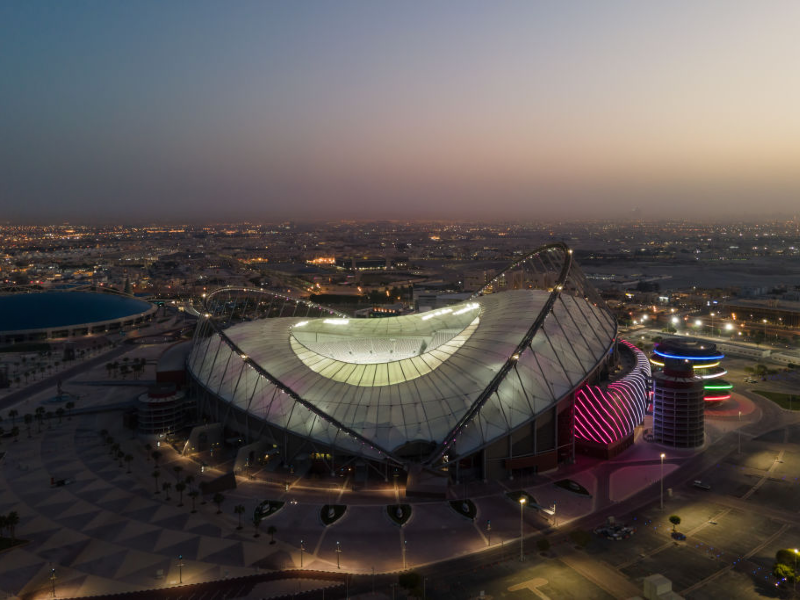 Ticket revenue for the 2022 edition of the FIFA World Cup men's national team soccer tournament in Qatar is likely to be down 22% in comparison to 2018, GlobalData Sport research shows.
The Business of the FIFA 2022 World Cup report shows that a tournament sell-out in Qatar would see 3.14 million fans attend across 64 games and generate $360.3 million in ticket revenues.
Qatar 2022, which begins on Sunday (November 20) and ends on December 18, would have to sell 96.6% of its available ticketing inventory to surpass the total of $382.32 million generated at Russia 2018.
However, a relative shortfall of around $22 million is expected is expected as a result of low ticket prices and small stadiums.
Jake Kemp, a sport analyst at GlobalData, explained: "Qatar custom-built its stadiums to meet the needs of FIFA. However, they were designed to only meet the minimum permitted seating capacity – around 40,000 for most games and 80,000 for the final.
He added: "The price of tickets across the tournament varies between $11 and $1,611, with the average price being $104.23. This is lower than 2018's event, where the average ticket cost $118.84. The price of Tier 3 Group Stage matches in Qatar is down 31% on what fans paid in Russia four years ago, and it is only the latter-stage competition matches that have seen a 23-40% increase in price."
The largest arena to host games will be the Lusail Stadium just north of Doha, with a capacity of 80,000. However, there is then a sharp drop in terms of potential attendance – six of the other seven venues will have a tournament capacity of 45,000 or fewer.
Elsewhere in the report, it has been revealed that Nike's annual tournament spend for the World Cup has reached an estimated $147.75 million, as the US sportswear giant looks to retain its dominance in the kit supplier market over rival brands.
it also finds that Nike has secured 40.63% visibility at the flagship national teams competition by securing kit supplier deals with 13 of the 32 teams participating in the tournament – almost double the amount of rival Adidas.
Image: David Ramos/Getty Images