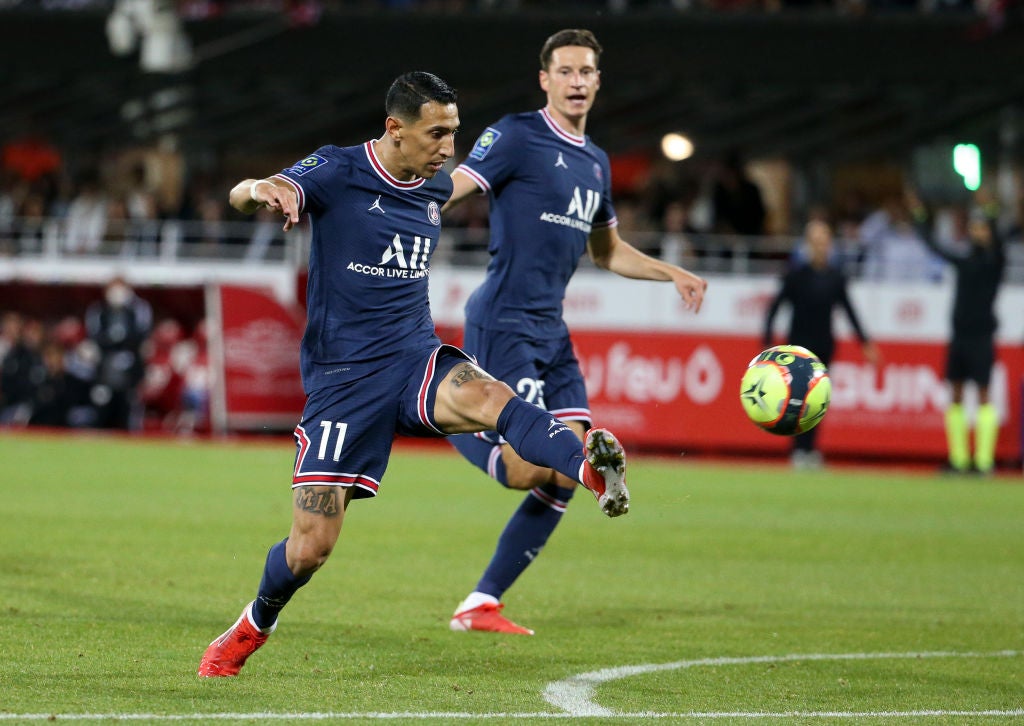 As the LFP, the French professional soccer league structure, continues discussions with investment firms around a stake in a new commercial rights subsidiary, four companies are left in the running, with a final deadline for submission of bids from that quartet of March 9, it has been reported.
The firm/s to be eventually selected in two weeks' time will inject funding of €1.5 billion ($1.68 billion), in return for a stake of between 10% and 15% in a commercial venture which will take control of selling the league's commercial and TV rights.
It has also been reported that the move will result in a seismic shift in how media rights income is allocated in future – a shift that will significantly benefit Ligue 1 heavyweights Paris Saint-Germain (PSG), who will quite literally be put into a class of their own in terms of distribution.
French media yesterday indicated that PSG, the country's most successful team over the last decade and probable champions this campaign, will receive 30% of annual media rights income through the new venture, with that also linked to them being the best-performing French club in the pan-European UEFA Champions League through the past 10 years. The remaining 19 teams will have to share the remaining 70% combined.
it is understood that the 70% will also be tiered. The six teams that have also competed in the Champions League over the last few years, as well as in the second-tier Europa League, will reportedly take 40% between them, with the other 13 clubs to split the remaining 30%, taking between 2% and 3% each.
Those six clubs are suggested as being Lyon, Marseille, Monaco, Lille, Nice, and Rennes. They would take around 8% each.
French media has said that a meeting between Vincent Labrune, the LFP's chairman, and representatives from all the Ligue 1 clubs, is imminent, where these changes will be announced.
Currently, the two clubs generally accepted as the biggest in the country – Paris Saint-Germain and Olympique de Marseille – receive less than 10% each of total revenue, a situation those heavyweights are no doubt pushing to change.
Domestic broadcast rights for both Ligue 1 and Ligue 2 are currently held by a combination of online retail giant Amazon (through its Prime video streaming division) and French pay-TV heavyweight Canal+ until the end of the 2023-24 season.
In December, it was reported that private equity firms to have expressed interest included groups such as CVC Capital Partners, Bain Capital, Advent, Apollo, Bridgepoint, and Silver Lake.
The LFP began searching for private equity partners in late October, with the body at that point approaching Centerview, Lazard, and law firm Darrois to act as advisors.
Between them, these bodies reportedly approached around 30 potential investors.
In March last year, the French National Assembly voted to allow sports bodies to create the kind of commercial subsidiary in question here, as part of a wider sports bill.
This came after the LFP's member clubs voted in December 2020 to explore the possibility of creating such an entity by reforming the body's statutes.
This statute amendment outlines, however, that the LFP "may not hold less than 80% of the capital and voting rights of the company", meaning that the governing body would maintain full operational control of the division – hence the sale of only between 10% and 15% to outside investors.
Currently, Ligue 1 secures the least revenue out of the European 'Big Five', behind England's Premier League, Spain's LaLiga, Germany's Bundesliga, and Italy's Serie A.
In December, Labrune said that the 40 teams across Ligue 1 and Ligue 2 collectively face a funding hole of up to €800 million after the damaging financial effects of the coronavirus pandemic over the last two years, with the collapsed media rights deal between the LFP and Mediapro also contributing to the shortfall.
As such, he added at that point that, with regards to inviting outside investment, "we have no choice … Our long-term future depends on the next 18 months."
In December, it was reported that LFP and Ligue 1 authorities were confident about the sales process given the quality of preliminary bids, with 10 companies at that time said to have submitted non-binding offers.