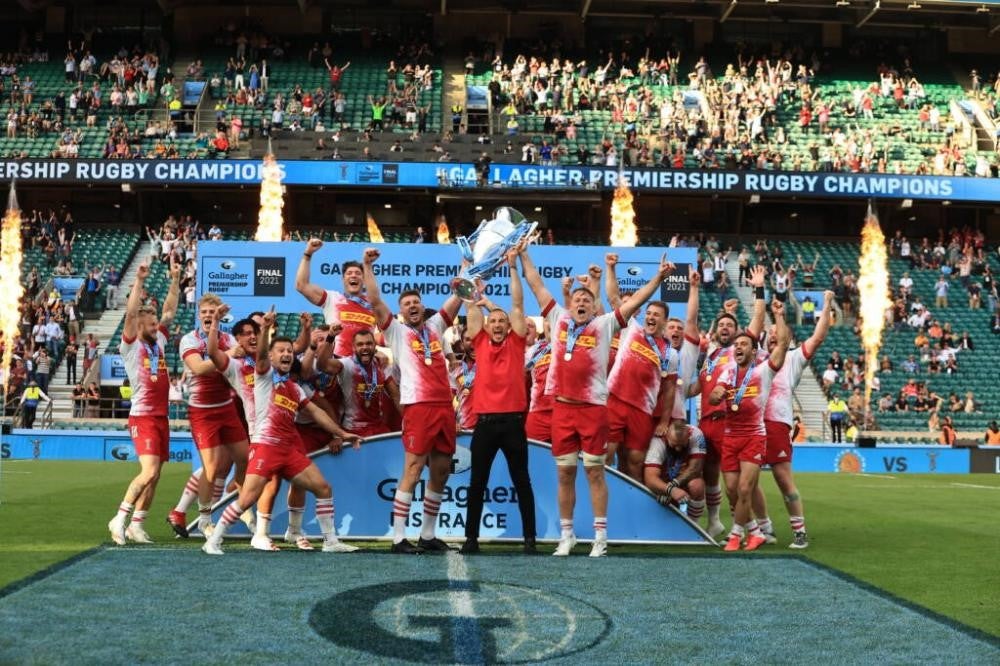 Premiership Rugby, English rugby union's top-tier league, has today announced a new long-term partnership with Ticketmaster Sport, the sports arm of the prominent online ticket seller.
Described as an "innovative, first-of-its-kind partnership in the UK", the tie-up will see Ticketmaster Sport become the league's official ticketing partner and deliver ticketing technology and marketing solutions for the next five years.
As part of the league-wide agreement, the two parties will create a "one-stop-shop" for fans to buy tickets for Premiership Rugby, both league matches and the final on 18 June.
Ticketmaster Sport's technology will provide fans with frictionless digital ticketing and "enhance the fan experience". The new platform will be launched in December to sell tickets for the Premiership Rugby final in 2022, while other matches from across the league will be offered in due course.
The company will also support Premiership Rugby to develop marketing campaigns to "drive reach, engagement and find new fans."
Mark Brittain, Premiership Rugby chief commercial officer, said: "This partnership enables Premiership Rugby to leverage the expertise of the global market leader in live event ticketing products and services. With Ticketmaster's reach and marketing support, we will work together on our vision to grow the game in the UK and attract more fans to the sport.
"This new service strengthens our objective to put our fans first, creating a safe and reliable solution for supporters to buy tickets. Creating easier access to our matches for current and new fans is one of our key priorities so this innovation will help grow the game.
"We also have significant interest from overseas supporters in our matches, so this new service will ensure fans in any time zone can buy tickets for Gallagher Premiership Rugby."
In the UK, Ticketmaster Sport is also the official ticketing provider for the Rugby Football Union, Welsh Rugby Union and Scottish Rugby Union, while in Ireland it has a partnership with the IRFU, Leinster Rugby, Munster Rugby and Ulster Rugby.