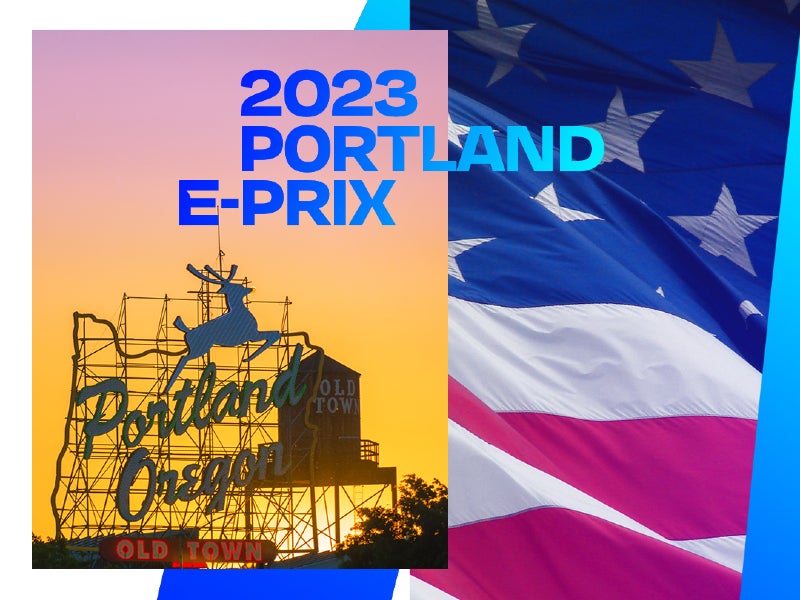 The city of Portland in Oregon, US, has secured rights to its first-ever race in the Formula E all-electric motor racing series next season.
The Formula E Championship will head to Portland on June 24 next year, with the decision having been approved at a meeting of the FIA World Motor Sport Council yesterday (December 7).
It will be the 12th round of the 2023 campaign, during which the cities of Cape Town, Hyderabad, and Sao Paulo will also make their Formula E hosting debuts.
While this is the first time that Portland will stage an e-prix, Formula E action has taken place in the US every year since 2015. Previous seasons have seen races held in Miami and New York City.
Portland's addition completes the 2023 calendar, subject to local approvals.
The new season will feature the debut of the Gen3 race car in Formula E, as well as the addition of Maserati and McLaren as teams.
Alberto Longo, Formula E's co-founder and chief championship officer, said: "There is a big, passionate fanbase for professional sports in the city, together with strong ecological credentials which makes Portland a perfect host for the Formula E World Championship.
"The US remains an important market for Formula E. We are delighted to maintain that critical presence and engage a new audience in the Pacific Northwest region in all-electric motorsport."
Elsewhere in motor racing, the iconic Formula 1 (F1) series has today (December 8) announced an extension to its agreement with the Zandvoort racetrack in the Netherlands, until 2025.
The deal adds two races, the 2024 and 2025 editions, to the initial three-year deal that F1 struck with the Zandvoort authorities ahead of the 2020 campaign but that ultimately began in 2021 due to the coronavirus pandemic.
That had seen the Dutch Grand Prix return to the F1 calendar for the first time since 1985.
Both races since have been won by Dutch racing icon (and local hero) Max Verstappen, of the Red Bull team.
Stefano Domenicali, F1 president and chief executive, said: "The Dutch Grand Prix has quickly established itself on the calendar as a fan favorite, bringing incredible energy and a great fan experience every year."
"The sold-out events in the last two years have raised the bar in terms of organization, entertainment, and sustainability, and we are delighted to extend our relationship with them."
Jan Lammers, sporting director at the Dutch Grand Prix, added: "We are looking forward to the upcoming frands prix, with great races in which Dutch fans can now enjoy no less than two Dutch drivers. Of course, we will again offer an extensive and surprising entertainment program. With this, we are again offering the ultimate race festival."
The 2023 edition, which will see Verstappen joined by fellow countryman Nick de Vries (AlphaTauri) will be held on August 27.