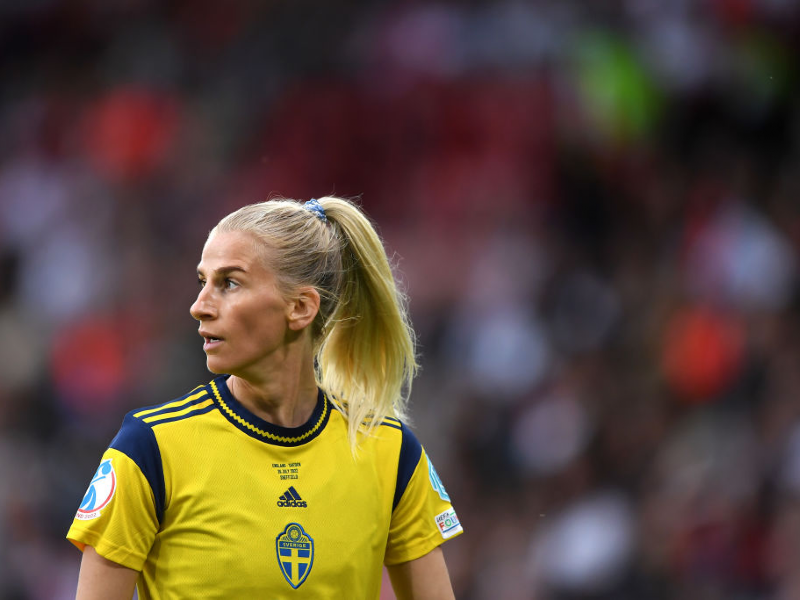 The national soccer associations of Denmark, Sweden, Norway, and Finland have today (October 12) formally submitted their joint bid to host women's soccer's 2025 UEFA European Championships.
A women's Euro 2025 national teams' competition in those four countries would see over 800,000 tickets made available and the final held at the Friends Arena in Stockholm, Sweden, the bidders have said. That venue has a capacity of 50,000.
The bid includes the four capital cities of the respective countries – Copenhagen, Stockholm, Oslo, and Helsinki – as well as one additional city from each. Those are Odense in Denmark, Gothenburg in Sweden, Trondheim in Norway, and Tampere in Finland.
Interest in hosting the tournament has also come from France, Poland, Switzerland, and Ukraine, the subsequent and ongoing invasion of which by Russia of course impacts the feasibility of any hosting bid by that country for the foreseeable future.
European soccer's governing body UEFA will announce the host/s of Euro 2025 on January 25 next year.
UEFA said last year that it was raising the standards of bidders looking to host the Women's Euros in four years' time, with bidding associations "recommended to present eight category 4 stadiums, with a variety of capacities ranging from <15,000 to <30,000."
All four Scandinavian nations have hosted the event previously, most recently in 2013 when Sweden staged the women's Euros on its own. In 1997, Norway and Sweden co-hosted.
In total, five of the 13 previous women's Euros have been hosted by one or two of those countries.
Indeed, Scandinavia and northern Europe in general have been the traditional heartland of women's soccer on the continent. Both Sweden and Norway have also won the tournament.
In contrast, none of France, Poland, Switzerland, or Ukraine have hosted the women's Euros previously, although France did stage the FIFA Women's World Cup in 2019 and has staged the men's edition twice (1938 and 1998).
The joint Nordic bid for Euro 2025 was announced as a possibility in October last year and was confirmed by UEFA as one of five declarations of interest the following month.
All four Nordic nations then said they would bid together in April.
In today's joint release, the four bidding associations have said the bid is "founded on a vision to inspire to build truly equal opportunities for women's soccer across Europe."
They have said the bid "offers a compact tournament set-up to build connections within the Nordic and European cities in the spirit of sustainable development."
Earlier this year, over 40 delegates from the eight potential host cities visited the 2022 women's Euros in England, at which various attendance and viewing figure-based records were broken.
Lise Klaveness, president of the Norwegian Football Association, said: "Women's soccer in the Nordic countries has so much to offer. We offer to share with the rest of Europe our joint ambition to leave a long-lasting legacy of truly equal opportunities …"
Jesper Moller, the Danish Football Association's president, added: "With a joint Nordic bid, we will display not just Denmark but the entire Nordic approach to women's soccer and innovative event management."
Image: Harriet Lander/Getty Images