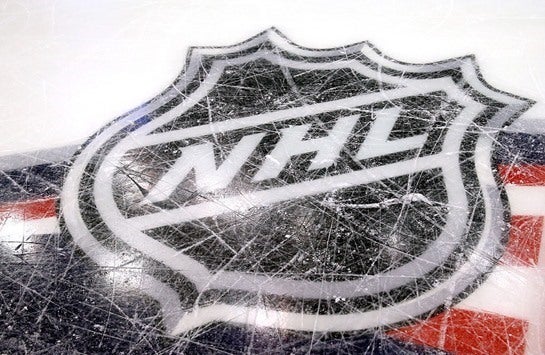 North American ice hockey's NHL has purchased more than $10 million of shares in Sportradar, the international sports data intelligence and digital content service provider, but opted to forego another $30 million worth of options.
As part of the league's 10-year exclusive data distribution deal with Sportradar signed last year, it received three different equity options, worth a total of around 1.8% of the company.
According to a recent Sportradar filing, the NHL has now made decisions on two of those options.
In October, the NHL bought just under 1.2 million Sportradar shares at a price of $8.96, which gave it about 0.4% of the firm.
The league also had the option to purchase another $30 million worth of shares at the IPO price ($27), which it declined to do. That option has now expired, according to the filing.
However, the NHL still has a third equity option to purchase another 1.35 million shares at a price of $23.45 which will last for 10 years. Sportradar's shares on Tuesday (April 5) were priced at $16.03.
Sportradar's 10-year data deal with the league, which began this season, is worth around $250 million and the company serves as the sole distributor of NHL data to both sportsbooks and media outlets in both the US and international markets.
The sports data firm also distributes live streams of games to betting operators and collaborates with the league to secure betting sponsorships with overseas firms.
The two parties first started working together in 2015, with the partnership initially focused on integrity and data-based services.
Providing official data feeds has enabled US sports leagues to capitalize financially from the rise of sports betting in the country and long-term exclusive partnerships of this kind are among the biggest non-broadcast deals in the market.
Data providers have started to include equity options for major partners, with basketball's NBA also holding an option to purchase shares of up to 3% as part of its own deal with Sportradar.
The NFL's long-term exclusive agreement with Genius Sports, the international sports data technology company, includes an equity aspect.
Sportradar's portfolio includes various rights across the NHL, NBA, baseball's MLB, European soccer body UEFA, and a number of other international leagues and governing bodies.
Meanwhile, Sportradar has today (April 6) announced the launch of the Sportradar Integrity Exchange, a network to enable bookmakers to report suspicious betting activity.
The new offering has been launched through the firm's dedicated Sportradar Integrity Services (SIS) arm which it said is "the next step in Sportradar's commitment to tackle match-fixing and betting corruption, allowing bookmakers to have an increasingly active role in initiating integrity investigations globally".
The Integrity Exchange marks Sportradar's first official integrity initiative with bookmakers that will be provided to them at no cost and allow them to "have an increasingly active role in the fight against match-fixing and to help initiate integrity investigations globally".
The tool will provide bookmakers with: a two-way channel to exchange information and raise integrity-related concerns with a team of integrity experts; exclusive data-driven intelligence about the global match-fixing situation, as well as monthly and quarterly reports featuring insights and analysis; an onboarding session with a dedicated integrity expert and access to online education tools like webinars covering three topics – anti-match fixing, match-fixing theory and social media integrity; and an annual report, featuring global match-fixing trends, regional and market breakdowns, sports being manipulated and competition types most at risk.
Andreas Krannich SIS managing director, said: "We're inviting bookmakers to strengthen their contribution to the anti-match-fixing fight. The Sportradar Integrity Exchange is a key part of our integrity vision to tackle match-fixing and follows the Universal Fraud Detection System (UFDS) bet monitoring system for sports organizations that we made free of charge last year.
"It means that we can address corruption from different aspects of the industry – it's the flip side of the same coin and is the next step in our strategy to fight the growing match-fixing problem."
SIS is partnered with over 100 sports associations and leagues, including the European Handball Federation, the FIBA international federation for basketball, Basketball Australia, the International Handball Federation, and the Swiss Handball Federation.
It claims to have detected over 6,600 suspicious games across different sports during the past 17 years with more than 903 of these taking place in 2021 alone.