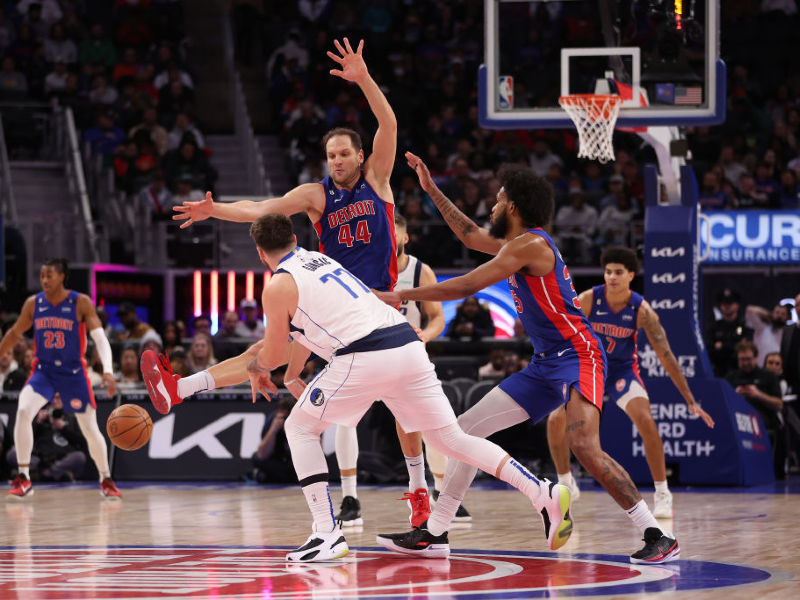 US basketball's top-tier NBA is set to let wealth funds and pensions acquire passive stakes in its teams, as it opens further funding avenues up to franchises.
The NBA's governing board has voted to approve such investments, in another sign of the league's efforts to lure more prominent investment firms into getting involved in team ownership.
Mike Bass, the NBA's chief communications officer, told media: "The NBA board of governors recently decided to allow direct, passive investments in NBA teams by institutional investors. All such investments are subject to league view and NBA board approval."
That last point is key – the league will maintain the right to block any interested party from investing and plans on evaluating any fund before allowing them to get involved.
Sovereign wealth funds, pension funds, and university endowments will all now be allowed to buy stakes in the league's 30 teams.
The NBA was the first major North American sports league to allow private equity investments into its franchises.
Current NBA rules allow private investment firms to own up to 20% of any franchise, and to have holdings in up to five teams.
One of the most significant such groups in terms of its involvement with the NBA is Arctos, which presently has stakes in the Golden State Warriors, Sacramento Kings, and in the holding company in charge of the Philadelphia 76ers.
Sportico estimates that the average value of an NBA team is $2.58 billion.
Meanwhile, the NBA has brought in Sabrina Ellis as its new chief people officer.
Ellis will begin her role on January 17 and will report to the league's president of administration Kyle Cavanaugh.
She will oversee "all aspects of the league's global human resources strategy," the NBA announced yesterday (December 1).
Ellis will cover compensation and benefits, talent acquisition, and leadership development, across the NBA's 15 global offices.
Ellis has said: "The NBA is a phenomenal organization. Drawing on my experience bringing people together in large and complex organizations, I look forward to supporting the league's efforts to attract and retain the very best talent as it continues to reach an ever-expanding global audience."
Adam Silver, the NBA's commissioner, added: "Sabrina is an accomplished and effective leader who has successfully transformed best-of-class global workforces. We are confident that her decades-long career in human resources will help the NBA further advance our culture of innovation, excellence, and inclusion."
The new chief people officer is joining the league from New York University, where she has been the chief human resources officer since 2016.
Early in November, the NBA launched a new private equity division to invest in start-up companies.
NBA Equity will bundle the NBA's existing investments and enhance its activity in the space.
Image: Gregory Shamus/Getty Images