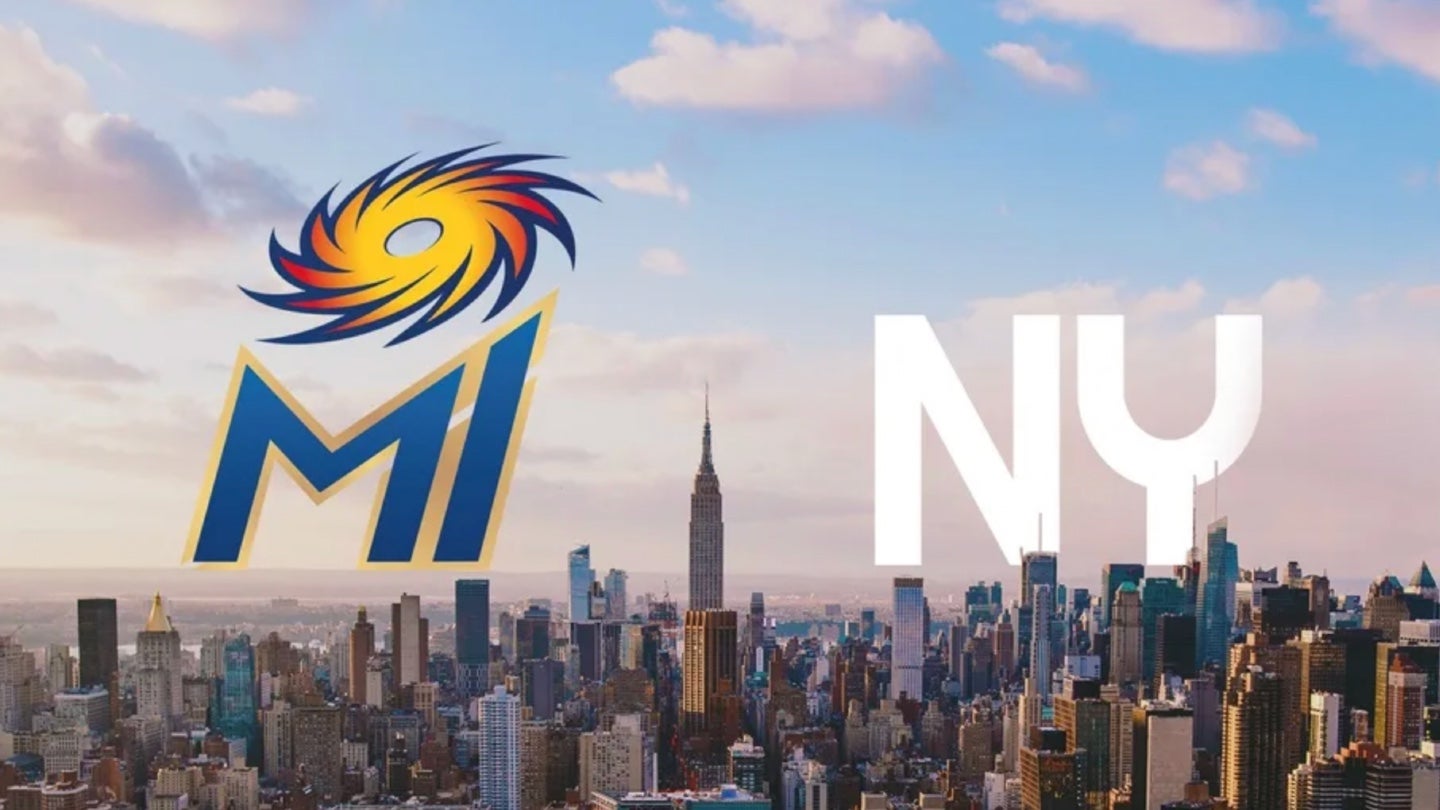 The Mumbai Indians (MI) cricket franchise group has added a new team to its stable, with MI New York to take part in the US' inaugural Major League Cricket (MLC) Twenty20 competition in July.
MI New York will become the fifth team to operate under the MI banner. Aside from the original MI franchise in the iconic Indian Premier League (IPL), there is the equivalent team in the Women's Premier League, as well as MI Emirates and MI Cape Town.
The team will be formally added to the MI roster "subject to the completion of customary due diligence; negotiation; and execution of definitive binding agreements …"
MLC is set to be the US' first-ever professional franchise T20 league, with its inaugural edition running from July 13 to 30. Details about the competition's timing were confirmed last November.
Vijay Srinivasan, co-founder of MLC, said: "New York City and the broader tri-state area is home to countless cricket fans who now have a team to call their own. We are delighted to bring the Mumbai Indians stateside to such an iconic global city.
"We can't wait to see MI New York take the field this summer in the historic first season of Major League Cricket."
Nita Ambani, Mumbai Indians' owner, added: "I am thrilled to welcome our New York franchise to the growing MI family. With our entry into the first T20 franchise cricket league in the US, I hope we are able to establish Mumbai Indians as a global brand of fearless and entertaining cricket. This is another new beginning for MI and I look forward to the exciting journey ahead."
MI is controlled by India's Reliance Industries corporation, in which the Ambani family is the largest stakeholder.
MLC, meanwhile, is owned by American Cricket Enterprises, a group that is backed by the founders of Willow TV, the largest cricket broadcaster in North America and that won a competitive tender in May 2019 to fund and develop a professional T20 league in the US.
The first game will take place in Grand Prairie (near Dallas), Texas, with the renovated Grand Prairie Stadium set to be the competition's "primary venue" for the inaugural season and the home venue for the Dallas outfit.
Three other IPL franchises – the Kolkata Knight Riders (Los Angeles), Delhi Capitals (Seattle), and Chennai Super Kings (Texas) – have also added MLC sides to their roster.
In May last year, the series concluded a $44-million Series A and A1 funding round.
MLC plans to deploy more than $120 million to launch this year, with sides from Washington and San Francisco added to the sides listed above to make up the six inaugural competitors.