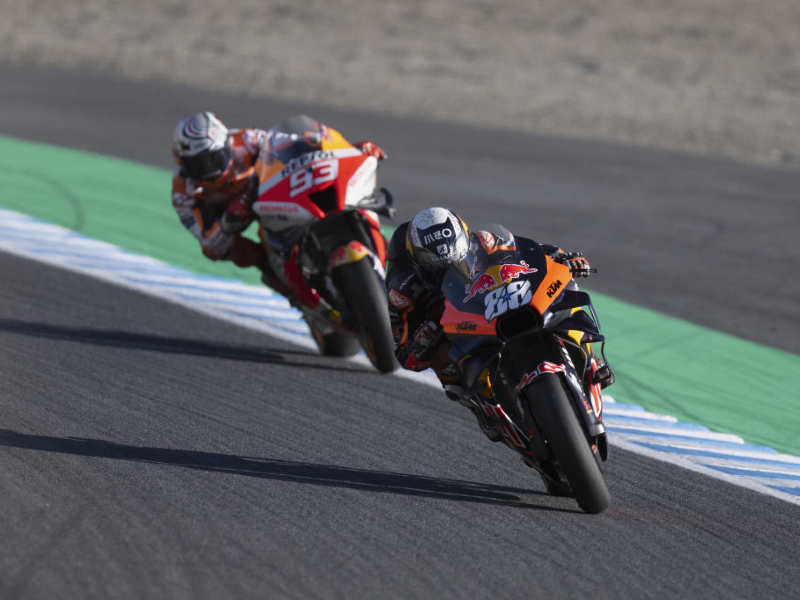 Motorcycling's MotoGP World Championship will feature a race in India for the first time next season, it has been announced today (September 30).
The series' inaugural Indian event will take place at the Buddh International Circuit in the state of Uttar Pradesh and will be called the Grand Prix of Bharat.
MotoGP announced that it had struck a memorandum of understanding (MOU) with the circuit's owners last week but that it had not yet been determined whether the initial race there would take place in 2023 or 2024.
The deal to bring the series to India has been agreed between Dorna Sports, the owner of the MotoGP series, and Fairstreet Sports, an Indian motorsports promoter.
The series said in today's announcement that this race addition marks "an important milestone in the sport's mission to open the doors of motorcycle racing to all …"
The Buddh International Circuit was once home to motor racing's prestigious Formula 1 Indian Grand Prix, which was held for three years from 2011 to 2013 until it was discontinued due to financial, tax, and bureaucratic hurdles.
Earlier this week, Kazakhstan was also added to the 2023 MotoGP calendar, through a five-year deal for a race to be held at the new Sokol International Racetrack.
Kazakhstan and India will become the 30th and 31st countries to host motorcycle grands prix since 1949.
Carmelo Ezpelata, Dorna's chief executive, said: "We're very proud to announce that Buddh International Circuit will be on the 2023 calendar. We have a lot of fans in India and we're excited to be able to bring the sport to them. India is also a key market for the motorcycle industry and therefore, by extension, for MotoGP as the pinnacle of the two-wheeled world. We very much look forward to racing at Buddh International Circuit …"
Dorna Sports also recently signed an MOU with the Saudi Motorsport Company, a commercial entity set up by the Saudi Automobile and Motorcycle Federation national governing body, with a view to adding the kingdom to the MotoGP calendar.
Image: Mirco Lazzari/Getty Images