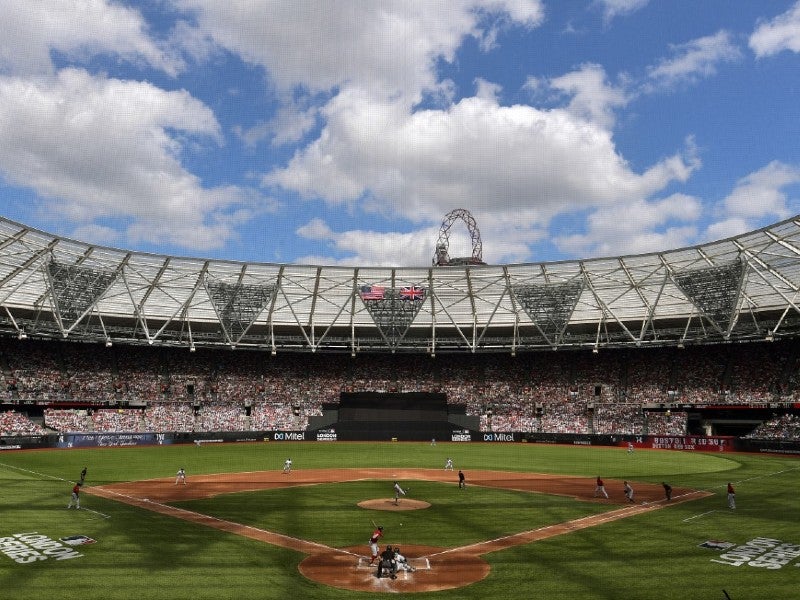 North America's Major League Baseball has rehired UK-based international agency CSM Sport & Entertainment to support the delivery of its regular season games in London.
Yesterday (August 4) MLB announced plans to revive its London Series next year after a four-year hiatus caused by the Covid-19 pandemic with a two-game series between rivals St Louis Cardinals and Chicago Cubs to be played on June 24 and 25, 2023 at London Stadium
The clash was originally scheduled to be played in 2020 but was postponed due to the pandemic.
CSM was first hired by MLB to support the staging of the first London Series in 2019 when the New York Yankees played the Boston Red Sox at the London Stadium – the first MLB regular-season games to be played in Europe.
Under its role for the upcoming series, CSM will be again responsible for event marketing, ticket strategy and sales, hospitality product development and sales, strategic planning and production of venue operations, player transportation, sports presentation, and the wider fan experience on game days.
Matt Vandrau, CSM Group chief executive said: "We are extremely proud to continue our work with Major League Baseball and support their ambition to grow baseball's popularity in Europe by bringing regular season games to London.
"The 2019 London Series was a landmark occasion, and we were privileged to play our part in delivering such a historic moment. We look forward to once again drawing on our international expertise to execute an excellent event and another unforgettable experience for fans and players."
Jim Small, senior vice-president, International, MLB, added: "Our commitment to hosting regular season games in London is an important part of growing the game globally, and we look forward to returning next year.

"The 2019 London Series demonstrated CSM's knowledge and capabilities to deliver successful games. We have been impressed by the CSM team and are excited by our partnership's potential to continue delivering memorable events in 2023, 2024, and 2026."
Next year's series, meanwhile, is part of the league's MLB World Tour, an international slate of games approved in the labor agreement between MLB and the MLB players' association struck in March that will see the league widen its global exposure.
The agreement includes plans to stage games in London in 2024 and 2026, France in 2025, annual Mexico City games from 2023 to 2026, an Asian opener in 2024, and a Tokyo opener in 2025.
Cardinals chairman Bill DeWitt Jr said: "The Cardinals are excited and honored to be a part of the London Series next year.
"The Cardinals-Cubs rivalry is one of the best in sports, and it will be exciting to bring it to Europe for a new audience to experience."
The two clubs have previously played games internationally. The Cubs played a season-opening match in Tokyo against the New York Mets in 2000, as well as a three-game series against the Montreal Expos in San Juan.
The Cardinals previously played a two-game set against Cincinnati in Mexico in 2019.
Cub chairman Tom Ricketts added: "The MLB London Series between the Clubs and Cardinals has been in the works for years now and we're thrilled to finally be able to bring one of baseball's biggest rivalries to fans abroad in 2023."