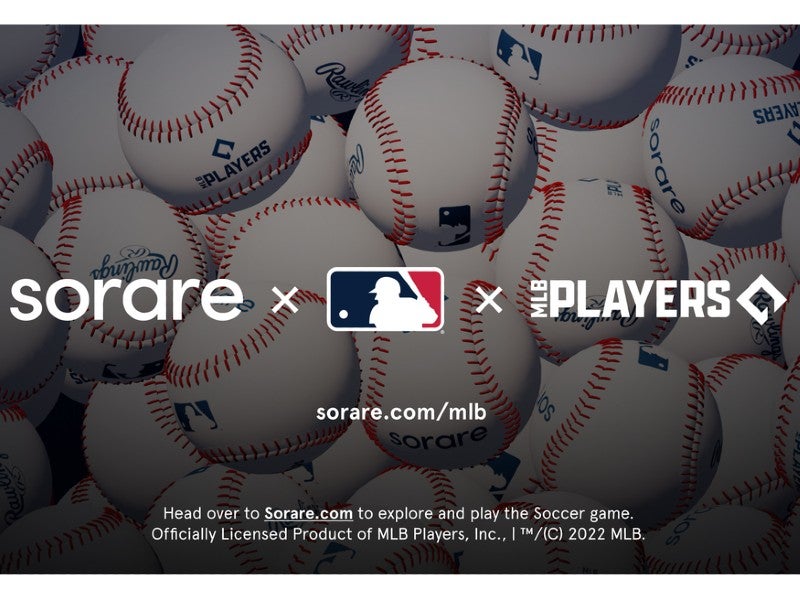 Major League Baseball (MLB) has today (May 12) announced a partnership with Sorare, the blockchain-based fantasy platform, that will see the creation of a non-fungible token (NFT)-based game.
Sorare has become the league's official NFT game partner, with the partnership giving "fans a platform to celebrate, share, and own their MLB passion through gaming", the announcement said.
The purpose of the Sorare MLB Game will be for fans to create teams of NFTs representing league players, and also to "connect with athletes, clubs, and the league further during the live experience of baseball games."
The partnership, which is Sorare's first major deal outside soccer, has been facilitated by OneTeam, the group licensing partner for the MLB's player association.
The exclusive game is expected to launch later this year, with the 2022 regular MLB season having started in early April and running through to October 5.
Robert Manfred, the MLB's commissioner, said: "The connections we build with our fans are vital and Sorare understands the importance of that bond. The company's focus on transforming fandom through an innovative combination of sports, technology and gaming to let fans truly own a piece of the game they love is unique and goes beyond borders – allowing us to bring the love of baseball to more fans across the globe."
Nicolas Julia, co-founder and chief executive at Sorare, added: "We're proud that MLB and the MLBPA have chosen Sorare to deliver an NFT MLB game to fans globally … Today, as digital engagement and technology evolves for a new generation, our partnership will help a new and broader fanbase to connect with America's pastime."
Sorare's predominant focus on growing its soccer presence to date has seen it secure current licensing deals with 10 top-tier domestic leagues worldwide, including Germany's Bundesliga, Spain's LaLiga, and the US' Major League Soccer.
The Scottish Professional Football League (SPFL) was the latest competition to be added to that list in late April.
Along with the 10 leagues, Sorare's growing portfolio of soccer partners comprises 230 clubs, with England's Liverpool, Germany's Bayern Munich, France's Paris Saint-Germain, Spain's Atletico Madrid, and Italy's Juventus among these.