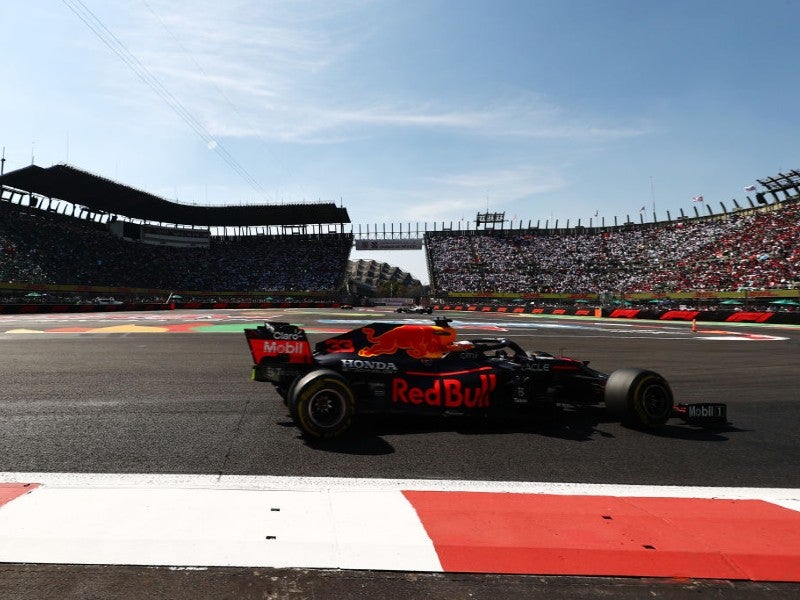 The Mexican Grand Prix will stay on the Formula 1 (F1) calendar until 2025 after securing a new contract extension ahead of this year's edition of the race on Sunday (October 30).
The three-year deal was announced yesterday (October 27), with an agreement struck between F1 parent company Liberty Media, the Mexico City government, and race promoters Corporacion Interamericana de Entretenimiento (CIE).
Stefano Domenicali, F1's president and chief executive, said: "I am very pleased to announce that F1 will continue to race in Mexico City for another three years under this agreement.
"Every year the race attracts a large number of passionate fans, and the atmosphere is incredible, and I know everyone will be excited by this news."
Since returning to the calendar in 2015, the race at Mexico City's Autodromo Hermanos Rodriguez has become one of the most popular fixtures, with its final corners winding through a converted baseball stadium packed with fans. This weekend's event is set to attract 350,000 fans over three days.
According to CIE, last year's race generated a regional economic boost of $768 million and almost $500 million in global media exposure. F1 has said that, since 2015, the event has created 57,080 jobs and economic activity of $2.4 billion.
CIE president and chief executive Alejandro Soberon said: "The ability to host the race in the nation's capital until 2025 is the result of a coordinated effort to preserve an event that brings benefits to the city and excitement to thousands of fans.
"We will keep working to ensure the race continues to be a strong contributor to our city's economy."
The new deal starts next year as part of F1's record 24-race calendar, which will see the Mexican GP become the second race of the series' Americas leg between last weekend's (October 23) US Grand Prix in Austin, Texas, and the Brazilian Grand Prix on November 13.
F1 has secured several long-term contracts, including Abu Dhabi and Saudi Arabia, which struck deals until 2030. Canada and Miami have contracts until 2031.
Qatar has a contract until 2032, while the Australian GP has one until 2035. The Bahrain GP holds the longest contract with F1 after confirming it will continue as a stop until 2036 at the earliest.
The latest deal comes shortly after Oxxo, the Mexican chain of convenience stores owned by FEMSA, announced it had become a local sponsor of this weekend's event and renewed its deal with F1 champions Oracle Red Bull Racing to see its logo feature on the car and clothing of team racing drivers Max Verstappen and Sergio Perez throughout the weekend.
Last weekend (October 22), US sports broadcaster ESPN confirmed a three-year extension to rights in the US to F1 that will see the series aired across on ESPN, ESPN2, and sister free-to-air channel ABC through the 2025 season.
F1 is currently broadcast in Mexico by ESPN and Fox Sports Mexico, with both agreements set to come to an end after the conclusion of this season in late November.
Image: Mark Thompson/Getty Images