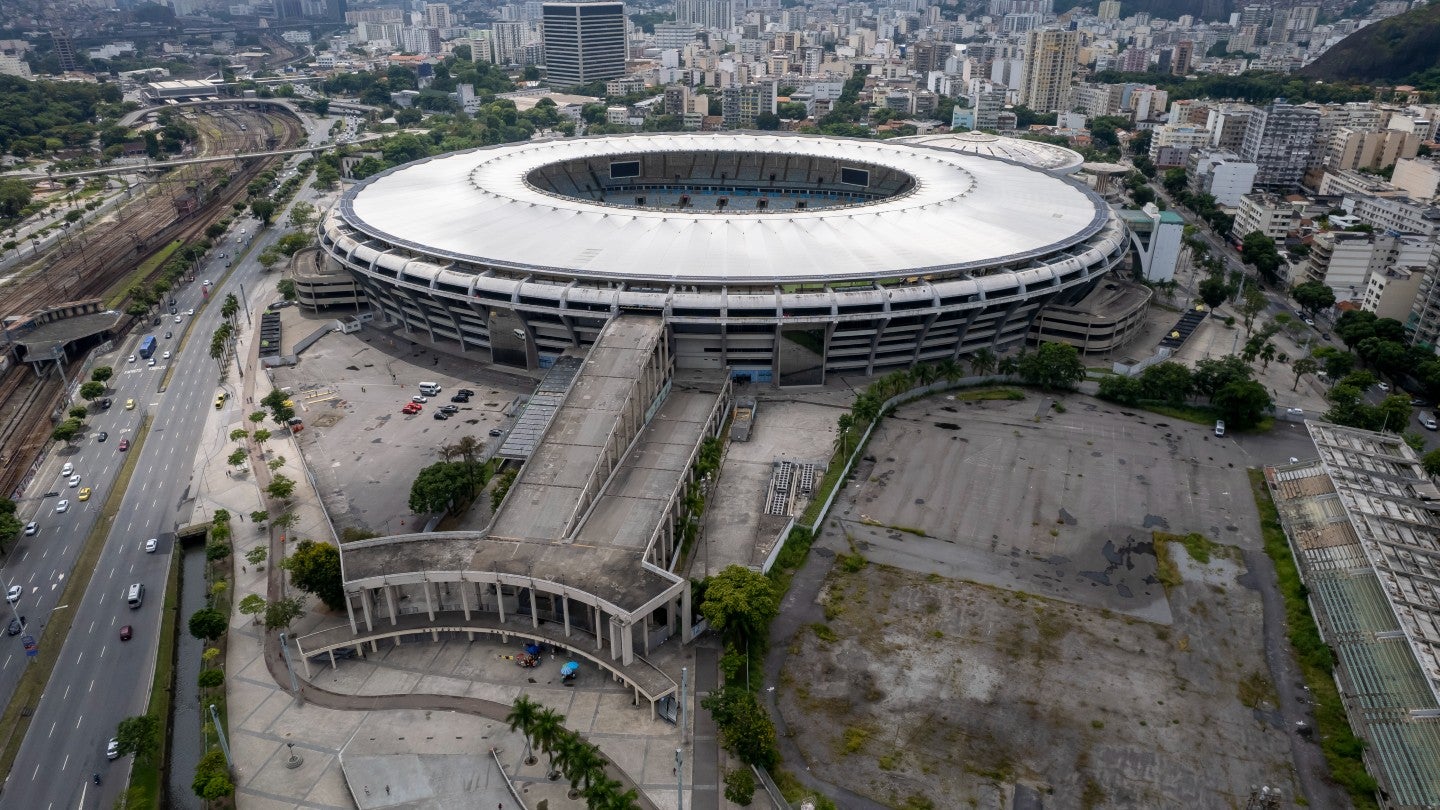 The Maracanã Stadium in Rio de Janeiro, Brazil, is set to host the 2023 final of the Copa Libertadores, South American soccer's premier club competition.
Making the announcement on Twitter, Alejandro Dominguez, president of the South American governing body Conmebol, confirmed that the game would take place on November 11,
Dominguez added that the final of the second-tier Copa Sudamericana will be played in the Uruguayan capital of Montevideo on October 28, with the stadium to be announced later this year.
Por decisión del Consejo de la @CONMEBOL, la final de la CONMEBOL @Libertadores será en Río de Janeiro en el estadio Maracaná y la final de la CONMEBOL @Sudamericana en Montevideo.

¡Dos partidos únicos que nos inspiran a Creer en Grande en este 2023! ⚽️💪🏻

— Alejandro Domínguez (@agdws) March 9, 2023
The Maracanã last hosted the Copa Libertadores final in 2020, when an all-Brazilian tie saw Palmeiras run out 1-0 winners over Santos.
Last year's Libertadores final was held at the Estadio Monumental in Guayaquil, Ecuador, where Brazilian team Flamengo beat fellow Brazilians Athletico Paranaense 1-0.
Mastercard, the international credit card giant, recently extended its sponsorship of the Copa Libertadores until 2026.
Image by Buda Mendes/Getty Images