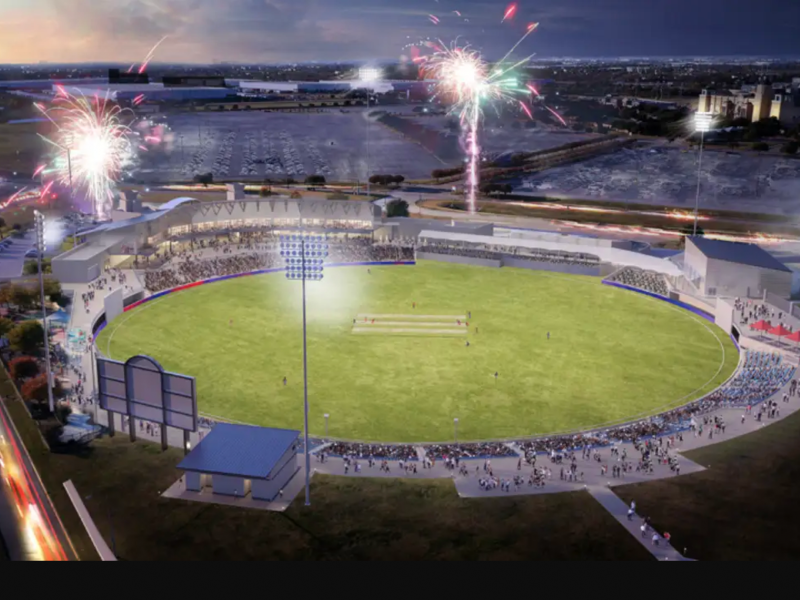 The US' Major League Cricket (MLC) Twenty20 (T20) competition will have its six-team inaugural edition run from July 13 and 30 next year, it was announced yesterday (November 15).
The first season will feature 19 games in total with six teams involved representing the "major metropolitan areas" of Dallas, San Francisco, Los Angeles, Washington DC, Seattle, and New York City.
The July window has been picked to avoid scheduling clashes with established short-format domestic competitions in England and the Caribbean.
MLC is owned by American Cricket Enterprises, a group that is backed by the founders of Willow TV, the largest cricket broadcaster in North America, and won a competitive tender in May 2019 to fund and develop a professional T20 league in the US.
The first game will take place in Grand Prairie (near Dallas), Texas, with the renovated Grand Prairie Stadium set to be the competition's "primary venue" for the inaugural season and the home venue for the Dallas outfit.
The stadium is being made cricket-ready with a view to hosting games from the ICC Men's T20 World Cup in 2024, which is being jointly hosted by the US and the Caribbean.
Currently a baseball park, its renovation to a cricket-ready arena will be complete by the US' spring of next year, organizers have said.
Justin Geale, tournament director at MLC, said: "The launch of MLC will transform American cricket and provide one of the best platforms in the sport for the world's most elite players to showcase their skills while also fast-tracking the development of domestic talent to feature in the league."
Anurag Jain, one of the league's investors, added: "We're proud that Dallas will have its own team for Texas to root for in Major League Cricket, playing at a world-class cricket venue that will also serve the passionate local cricket community."
In terms of the other teams, the Knight Riders Group which owns domestic franchise outfits in Indian and West Indian cricket has come on board as the owner of the Los Angeles side.
In May this year, the series concluded a $44-million Series A and A1 funding round.
MLC plans to deploy more than $120 million to launch the country's first-ever professional T20 cricket league in 2023.
The funding round was co-led by Satya Nadella, chief executive of tech giant Microsoft.
The $120 million investment is primarily going towards building stadiums and training centers, while it will also facilitate hosting global cricket events in the US over the next decade.