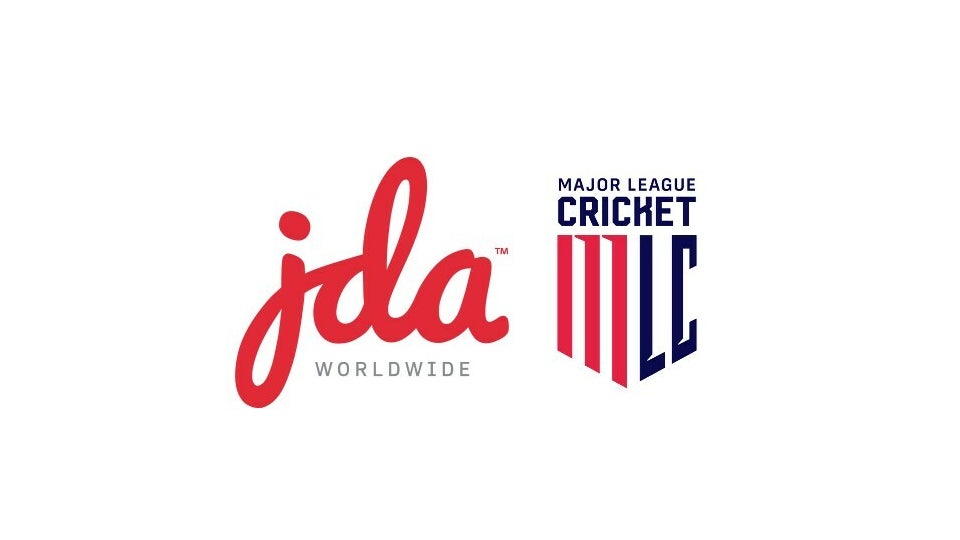 Major League Cricket (MLC), the men's domestic Twenty20 competition set to launch in the US in June, has unveiled creative agency JDA Worldwide as its brand identity partner.
In an announcement yesterday (April 3), MLC said that it has been working with JDA on creating the brand identity for the league, including its logo.
MLC says JDA Worldwide has "worked diligently to create an impactful and memorable brand identity that will resonate with American sports fans."
Tom Dunmore, MLC's vice president of marketing, said: "We chose to work with JDA because of their strategy-first mindset when it comes to building a brand. The team dove into the culture of cricket and worked with us to craft an outstanding brand identity for Major League Cricket that can help propel the sport's growth in the US."
Chance Benbow, JDA Worldwide's chief executive, added: "Our collaboration with MLC reflects our dedication to creating brands that stand tall on an international stage, and we are confident that our partnership will play a key role in the successful launch of this thrilling addition to America's professional sports landscape."
The new league will feature six teams and will take place for the first between July 13 and 30. Details about the timing of the US' first-ever professional franchise T20 competition were confirmed last November.
MLC is owned by American Cricket Enterprises, a group that is backed by the founders of Willow TV, the largest cricket broadcaster in North America, and that won a competitive tender in May 2019 to fund and develop a professional T20 league in the US.
The first game will take place in Grand Prairie (near Dallas), Texas, with the renovated Grand Prairie Stadium set to be the competition's "primary venue" for the inaugural season and the home for a Texas outfit.
Four corporations with franchise teams in the prestigious Indian Premier League T20 competition have already bought MLC sides – in New York, Los Angeles, Seattle, and Texas.
MLC plans to deploy more than $120 million to launch this year, with sides from Washington and San Francisco added to the sides listed above to make up the six inaugural competitors.