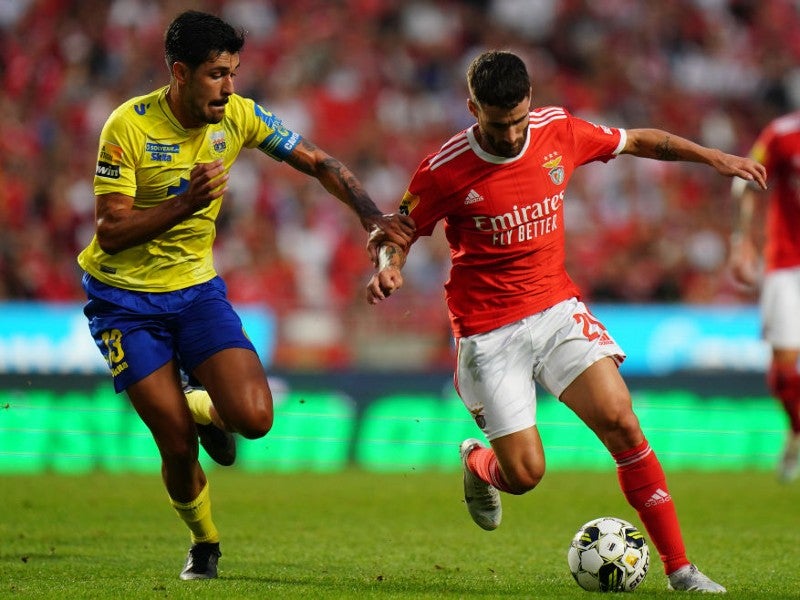 Portuguese soccer's top-tier Liga Portugal has today (August 8) announced a new partnership with LaLiga Tech, the top Spanish league's technology subsidiary.
Through the tie-up, LaLiga Tech will help Liga Portugal improve its technology development and "enhance its content and construct more impactful global fan engagements through a digital ecosystem."
Initially, Portuguese clubs will be given access to LaLiga Tech's Brand Protection technology services that reduce the incidence of counterfeit merchandise being sold online.
Liga Portugal will present the Brand Protection solutions, which provide detection, analysis, and removal of illegal products, to its 34 member clubs with the intention of further safeguarding their intellectual property.
LaLiga claims its Brand Protection services are exclusively designed to monitor, report and remove the sale of counterfeit products online, using machine learning to detect illegal products in seconds.
Pedro Proença, Liga Portugal president, said: "The technological revolution has arrived in football. Partnerships like this one, between Liga Portugal with LaLiga Tech, show how technological development can increase the promotion of competitions, increase their competitiveness, improve the game itself and increase brand impact and engagement with fans in an increasingly digital world.
"We are proud of this partnership in the fight against fraud, which is just one of the aspects of this agreement. Counterfeit material is a threat to the clubs' intellectual property, to brands and, above all, something that deceives fans by taking away the experience that only an official product can provide."
Javier Tebas, LaLiga president added: "Counterfeit products damage club revenues, supplier relationships, and fan experiences. We are pleased to join our allies at Liga Portugal to safeguard the important revenues that merchandising generates and to enhance the competition's digitalization strategy.
"Since launching its services last year, LaLiga Tech has helped sports properties to protect over €9 billion ($9.2 billion) worth of content and establish more direct and profitable relationships with their fans, which underlines technology's ability to further strengthen the industry."
The top Spanish league launched and separated its digital services into the new LaLiga Tech company in late 2020.
Through the subsidiary, LaLiga has packaged its existing technologies into a commercial offering for the sports industry, from matchday stats and analytics to "the next generation" of OTT streaming services, advanced content protection services, and venue access management systems.
The league's technology arm already has a portfolio of clients across the sports and entertainment industry such as MotoGP promoter Dorna Sports, Sky Mexico, Belgian soccer's Pro League, and the Royal Belgian Football Association.