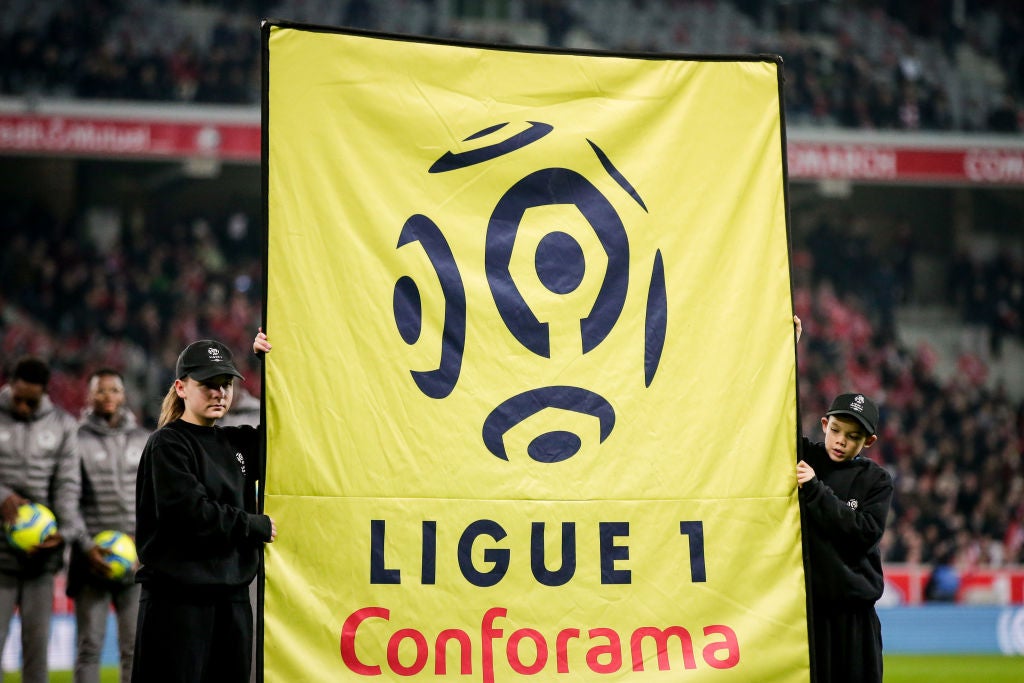 Four private equity groups have officially submitted offers to buy a commercial stake in the LFP, the French professional soccer league, it has been reported.
CVC Capital Partners, Silver Lake, Oaktree, and Hellman and Friedman all made binding bids before yesterday's (March 9) deadline set by the league, according to Reuters.
Reuters also reported that Europe-based private equity firm BC Partners' last-ditch attempt to team up with Oaktree fell through, with the company walking away from the auction.
CVC, Silver Lake, Oaktree, and Hellman and Friedman have all made proposals to the LFP that are said to value French soccer at between €9 billion ($9.9 million) and €12.5 billion.
The LFP, which oversees the top-tier Ligue 1, recently narrowed its search for private equity investment to the four parties as it seeks an injection of up to €2 billion in its domestic competitions.
The league is expected to decide on a private equity partner in the coming weeks and is prepared to give up a stake of between 10% and 15% in a venture that will take control of selling the league's commercial and TV rights.
Reuters reported that the final amount hinges on the degree of governance control that the LFP will grant.
The LFP began searching for private equity partners in late October, with the body at that point approaching Centerview, Lazard, and law firm Darrois to act as advisors.
It could potentially invite the four current contenders to an extra round of bidding to give them a final chance to improve their proposals.
It is believed that CVC is prepared to make the biggest investment at €2 billion.
The firm recently agreed a similar partnership with Spain's LaLiga where it will invest just under €2 billion to the league and its clubs in return for an 8% stake in a new commercial entity.
CVC was close to concluding the same deal with Italy's Serie A in 2020 but the proposed tie-up fell through early last year which prompted it to seek out other leagues.
Silver Lake also has interests in soccer having invested in Australia's A-Leagues and City Football Group, the collective of clubs headed up by English Premier League powerhouse Manchester City.
Oaktree last year agreed a €275 million financing deal with Inter Milan and acquired a minority stake in the Italian giants.
Meanwhile, Hellman and Friedman does not have notable interests in soccer but is involved in the Formula 1 motor racing series.
CVC and Silver Lake could have an advantage given their recent and diverse sports portfolios.
CVC also has stakes in multiple rugby union competitions including the Six Nations, England's top-tier Premiership Rugby, and the Pro14, while Silver Lake last month finalized an investment into New Zealand Rugby and holds a stake in Madison Square Garden Company, owner of the NBA's New York Knicks and the NHL's New York Rangers.
Domestic broadcast rights for both Ligue 1 and Ligue 2 are currently held by a combination of online retail giant Amazon (through its Prime video streaming division) and French pay-TV heavyweight Canal+ until the end of the 2023-24 season.
Presently, Ligue 1 generates the lowest revenue out of Europe's 'Big Five' leagues, behind England's Premier League, Spain's LaLiga, Germany's Bundesliga, and Italy's Serie A.
French clubs are in the midst of a difficult financial period following the collapse of the lucrative broadcast deal with Spanish media rights agency Mediapro and losses incurred due to the Covid-19 pandemic in the last two years.
Patrick Kinch, analyst at GlobalData, commented: "A bidding war for Ligue 1's new commercial entity will be welcomed by the French league, which has seen the lucrative partnership with Mediapro collapse over the past 18 months.
"The league has been in serious financial trouble, after a nulled pandemic season, broadcaster rebates, and what it considers undervalued domestic rights packages, with a bidding war for a stake in its new commercial arm set to provide the funds needed to accelerate growth.
"With four private equity groups interested, it's clear these firms see the league as an undervalued property, and with no shortage of star power at the top end of the league, there is potential for growth to make Ligue 1 a more competitive competition, with its clubs progressing deeper into Europe's top competitions.
"Funds will likely be used to control debt repayments for clubs, improve media rights and commercial marketing, and bolster player salary budgets for clubs so as to attract better players to the league and challenge the Paris Saint-Germain monopoly of recent years."
Meanwhile, top Ligue 1 club Olympique Lyonnais have reportedly been put up for sale.
The club's majority stakeholders Pathé, the major film equipment and production company, and investment company IDG Capital have appointed US financial advisory firm Raine Group to manage the potential sale of their shares, according to Sportico.
Pathé and IDG own 33.53% and 19.96% of the shares, respectively, and are believed to be looking to sell to the highest bidder.
The club is run by chairman and president Jean-Michel Aulas having acquired the team in 1987. Lyon operates as a subsidiary of parent company OL Groupe.
Raine Group has also been tasked with overseeing the sale of English Premier League giants Chelsea, although that process has now been put on hold after the UK government today imposed a sanction on the club's Russian owner Roman Abramovich and froze his assets in the country.