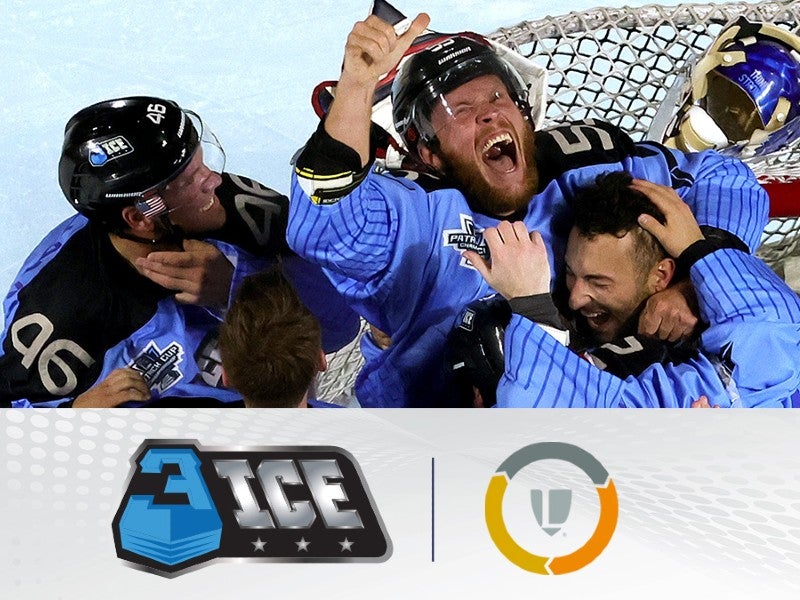 Legends, the premium experiences company, has entered into a strategic partnership with 3ICE to "support and accelerate" the growth of the nascent North American three-on-three professional ice hockey league.
In addition to "managing several lines of revenue-generating operations" for 3ICE, Legends will make a minority investment in the league.
Through the tie-up, Legends will manage sponsorships, omnichannel merchandise, media strategy, and buying for 3ICE.
In addition, the league will have access to all areas of the company's "360-degree" service solution, including planning, sales, and hospitality, as the competition expands.
3ICE concluded its inaugural season in August and will return for a second campaign in 2023.
The first season featured six teams and all games were shown in the US on national network CBS, TSN in Canada, and ESPN internationally.
E.J. Johnson, chief executive of 3ICE, said: "We are overjoyed to partner with Legends across so many of its skillsets, it is a large step forward that continues our rapid growth and further validates our business and will translate into better experiences for all of our fans, sponsors, players, investors, and every division within 3ICE."
Gabby Roe, Legends Growth Enterprises president, added: "E.J. and his team at 3ICE have created an exhilarating new take on a classic sport, giving the built-in fan base more of the speed, skill, and thrill they love. We are excited to work alongside them to accelerate the growth of the league following an impressive inaugural season."