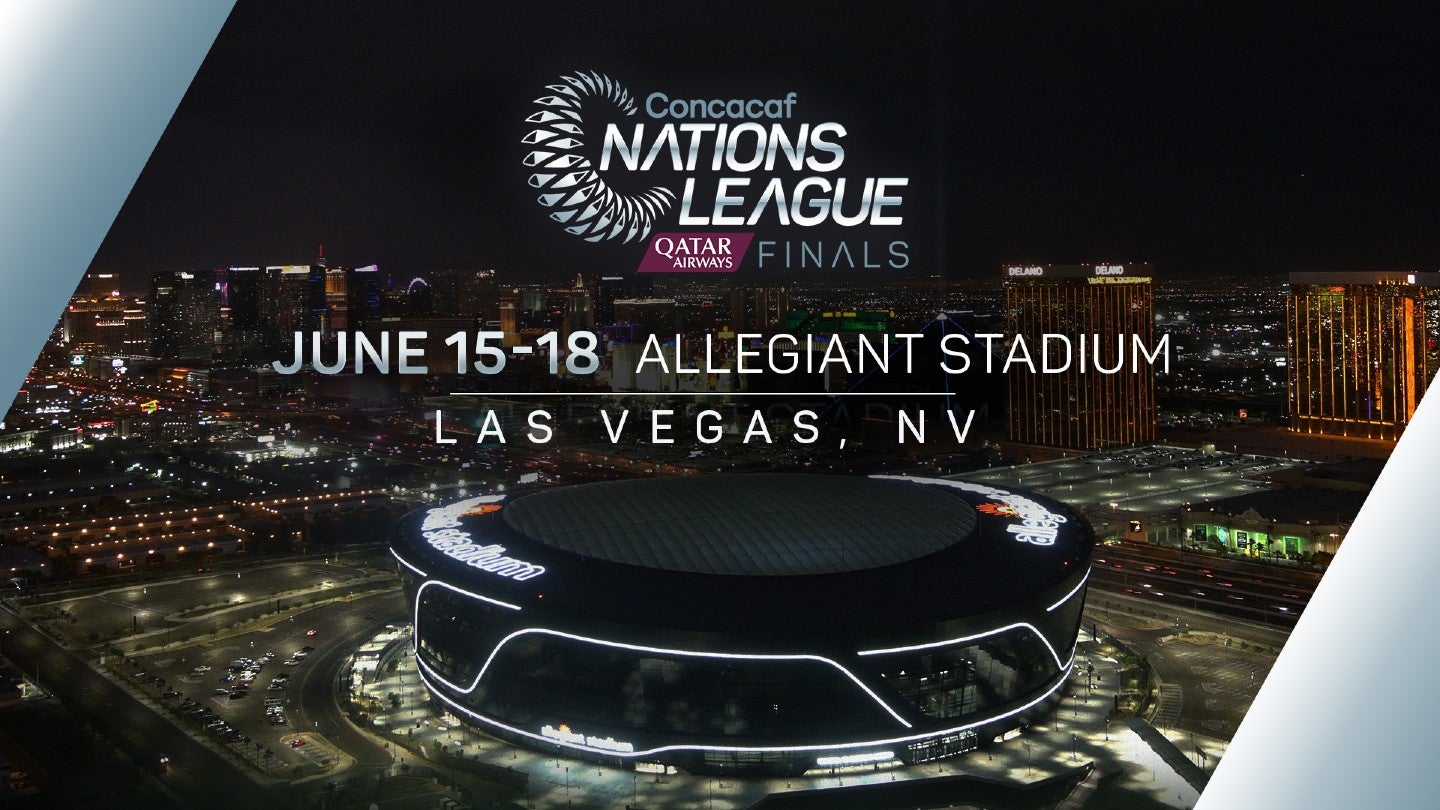 Concacaf, the governing body for soccer in North and Central America and the Caribbean, has named the US city of Las Vegas, Nevada, as the host city for the finals of its men's 2023 Nations League national teams tournament in June.
The final four matches will take place at the 65,000-seater Allegiant Stadium, home of the NFL's Las Vegas Raiders, with the two semi-finals taking place on June 15 and the third-place match played before the final on June 18.
Allegiant Stadium previously hosted the 2021 Concacaf Gold Cup final, which saw the US men's national team beat Mexico 1-0 in extra time.
Concacaf president Victor Montagliani said: "The city of Las Vegas and Allegiant Stadium will be tremendous hosts of the 2022-23 Concacaf Nations League Finals.
"We all enjoyed an outstanding Gold Cup Final at the same venue in 2021, and I have no doubt the quality of the teams combined with the world-class facility will draw fans from across our region.
"The Concacaf Nations League has already transformed men's national team soccer in our confederation, providing a consistent schedule of official matches for all 41 of our member associations allowing teams to grow and prosper within and off the pitch and ultimately push themselves to the next level.
"I look forward to the final of the second edition of this wonderful competition.
The US won the inaugural edition of the Nations League in 2021, having again beaten Mexico 3-2 in extra time at Empower Field in Denver, Colorado.
The second edition of the Nations League kicked off in June 2022 with 41 teams competing. The final four teams set to play in Las Vegas will be announced later this week once the final set of group stage matches has been played, starting from Thursday (March 23).
The four League A group winners will advance to the semi-final round with the top-ranked team facing the fourth-ranked team. The second-ranked team will then take on the third-ranked team, with the winners advancing to the final.
Jamaica (Group A), Panama (Group B), Honduras (Group C), and El Salvador (Group D) are currently leading their respective groups in League A, with Mexico (Group A), Costa Rica (Group B), Canada (Group C), and the US (Group D) also in contention.
The top two teams in each of the League A groups also qualify for the the16-team 2023 Gold Cup national teams tournament running from June 24 to July 16, with the final staged at SoFi Stadium in Los Angeles.