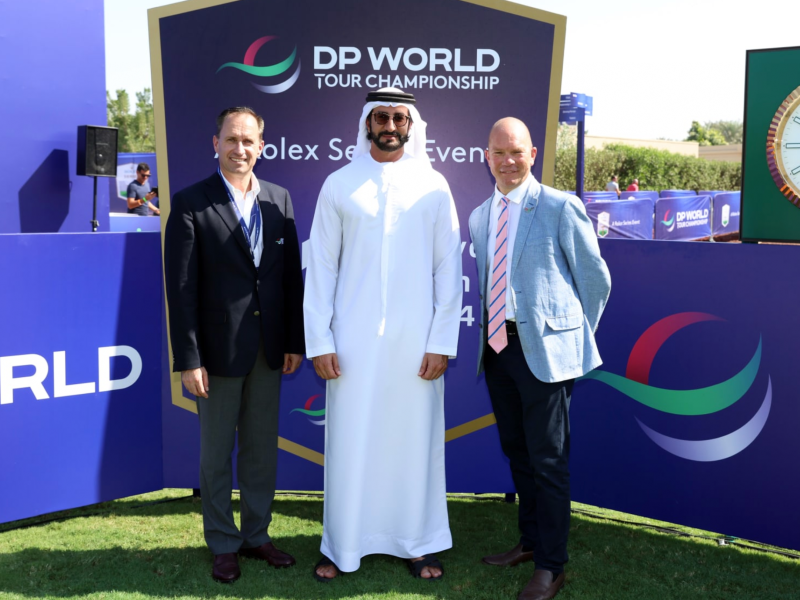 The Jumeirah Golf Estates venue in Dubai will continue as the host venue of the DP World Tour Championship until at least 2031.
The decade-long extension, announced yesterday (November 23), further prolongs the venue's already long-standing role as host of the season-ending event, which has been the case since 2009.
It follows confirmation that the Emirates airline will remain a sponsor of the season-ending event until 2027.
The announcements have been made shortly after the 2022 edition of the DP World Tour Championship, which ran from November 16 to 20.
Guy Kinnings, the DP World Tour's deputy chief executive and chief commercial officer, said: "This new long-term deal allows us to plan ahead and make sure that future editions of the DP World Tour Championship continue to set new standards in fan engagement. The tour's links to the Emirate of Dubai date back to 1989, and this announcement further solidifies a relationship that continues to place Dubai as a central destination in the sporting calendar each year."
Jumeirah is managed by wasl Asset Management Group, with its two courses operated by the Dubai Golf body.
Mustafa Al Hashimi, chief hospitality officer for wasl, said: "Dubai Golf is delighted to extend its long-term partnership with the DP World Tour at Jumeirah Golf Estates through to 2031. Golf is a loved sport in the emirate, and Dubai has become renowned for hosting world-class events, including the season-ending DP World Tour Championship taking place on the iconic Earth course."
The 2022-23 DP World Tour season kicks off today (November 24) and ends with next year's DP World Tour Championship from November 16 to 19.