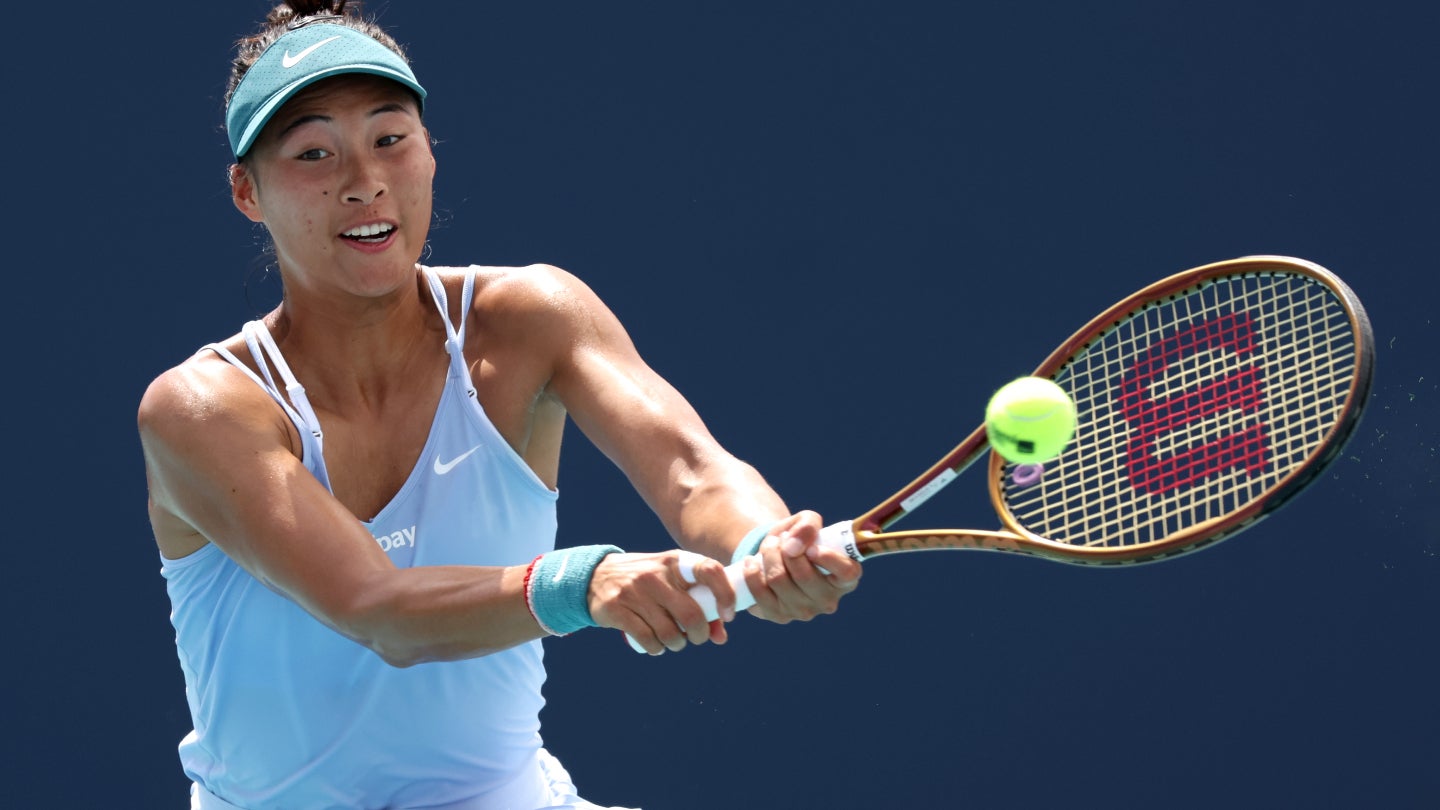 The International Tennis Federation (ITF) will stage tournaments in China for the first time since 2019, it has announced today (April 3).
The news comes as part of the ITF's World Tennis Tour (WTT) calendar for the second quarter of 2023, which will also see Ethiopia host its first-ever event on that second-tier tour, and Burundi and Cyprus stage their first tournaments since 2013 and 2016, respectively.
In its calendar announcement, the ITF simply said it "anticipates a resumption of tournament activity within China for each of the ITF tours later this year."
Last week, the Women's Tennis Association (WTA) said a decision on a potential return to China was forthcoming after it suspended events in the country in late 2021 following the disappearance of Chinese female player Peng Shuai.
In the last full ITF season, in 2019 before the Covid-19 pandemic, the federation staged 25 women's and 15 men's events in China.
Then, following major disruption due to Covid-19 in 2020 and 2021, in December of the latter year, the WTA suspended all tournaments in China and called for a "formal investigation" into Peng's accusations of sexual assault against former Chinese vice premier Zhang Gaoli.
In the wake of those accusations – which have since been publicly retracted – Peng disappeared from public view for a number of weeks, causing an international outcry and leading to the WTA's suspension.
Her eventual reappearance, retraction of the initial accusations, and announcement that she would retire from tennis, in February last year, did not stop the WTA from initially remaining vocal in support of her.
The WTA's suspension was significant given its close ties with China at the time. Ten tournaments were lined up in the country for the 2022 season, including the WTA Finals.
Now, however, Reuters has quoted David Haggerty, president of the ITF, as saying: "We have received reassurance that it's safe for players, their families, and teams, to compete in China, so we're looking forward to bringing the World Tennis Tour back there.
"Our fundamental purpose is to develop grassroots tennis in 213 countries with different social, economic, and political conditions."
The men's ATP governing body, meanwhile, canceled its scheduled events in China last July, due to what was at the time a deteriorating Covid-19 situation.
Overall, in terms of women's tennis over the next three months, the ITF said that players will compete for a record level of prize money during Q2 (April to June) 2023, with $5 million on offer across 164 events in that period.
Haggerty commented on the schedule release: "As the global guardians of the game, we are passionate about providing a pathway for up-and-coming talent in all countries and providing more opportunities for players to play closer to home.
"So we are pleased to be returning to China, Burundi, Cyprus, Trinidad & Tobago, and Chinese Taipei, while we welcome Ethiopia as first-time World Tennis Tour hosts."
So far, there have been 61 host countries in the 2023 ITF World Tennis Tour, up from 47 during the first half of 2022.
Image: Clive Brunskill/Getty Images