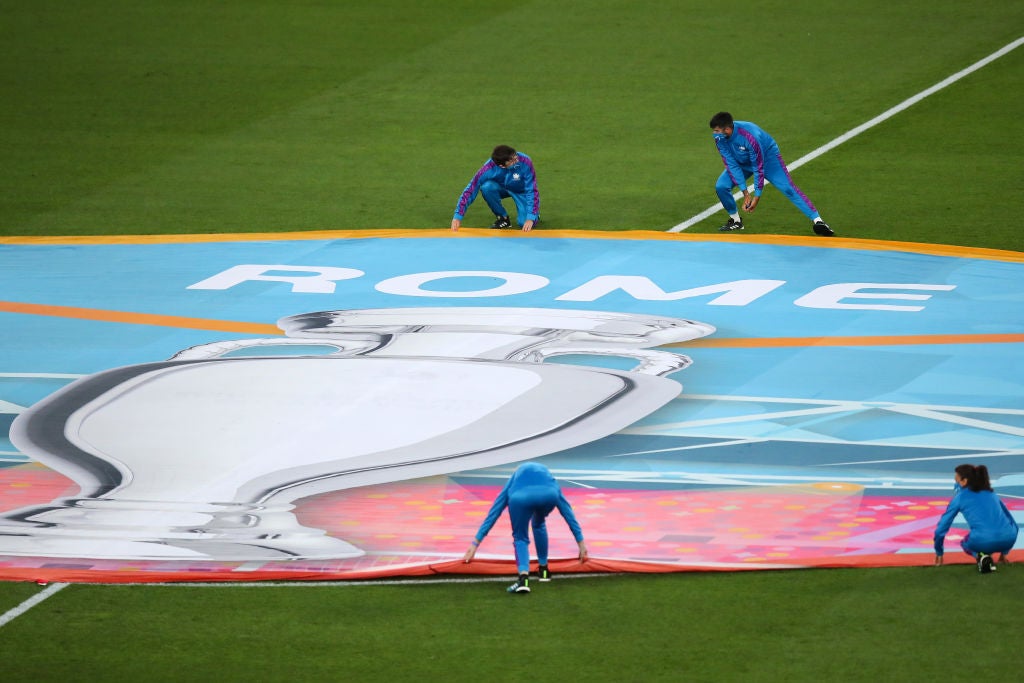 The FIGC, the Italian soccer federation, has confirmed plans to launch a bid to host the UEFA European Championship in 2032.
The national body has officially presented an expression of interest to UEFA to stage the tournament.
The FIGC had already said it was weighing up whether to bid for the Euros in 2028 or 2032, with this announcement confirming that it has opted for the latter.
Italy's decision comes after the UK and Ireland yesterday (February 7) announced plans to bid for Euro 2028 and scrap efforts for the 2030 World Cup.
The FIGC submitted its expression of interest to UEFA well in advance of the March 23 deadline set by the continental governing body.
Interested countries must present draft candidacies by April 12, 2023, with the UEFA executive committee to announce host nations for both the 2028 and 2032 Euros in September 2023.
Italy has hosted the Euros on two previous occasions in 1968 and 1980 and staged four games at the pan-continental Euro 2020 last summer at Rome's Stadio Olimpico.
In a statement, the federation said: "The football federation has expressed its preference for soliciting and planning the modernization of the national plant framework through the construction of new stadiums and the restructuring of existing ones in a wider time window.
"The excellent organization of the Euro 2020 matches hosted in Rome and the determination in wanting to bring a great international tournament back to our country prompted president Gabriele Gravina to immediately formalize the position of the football federation."
Stadiums around Italy, many of which are outdated, are in need of renovations, in addition to the development of new infrastructure in the country.
Italy last hosted a major tournament in its entirety in 1990, when it staged the World Cup, with many of its major stadiums having been left without significant upgrades since then.
Various clubs have been frustrated by bureaucracy in attempts to renovate stadiums over the years.
One project that is underway is the construction of a new stadium to replace the Stadio Giuseppe Meazza, known commonly as the San Siro, where both Inter and AC Milan play, with the Milan city council having given its approval for the construction of the new stadium last November.
Euro 2024 will be hosted by Germany as the competition returns to a single-nation hosting format.