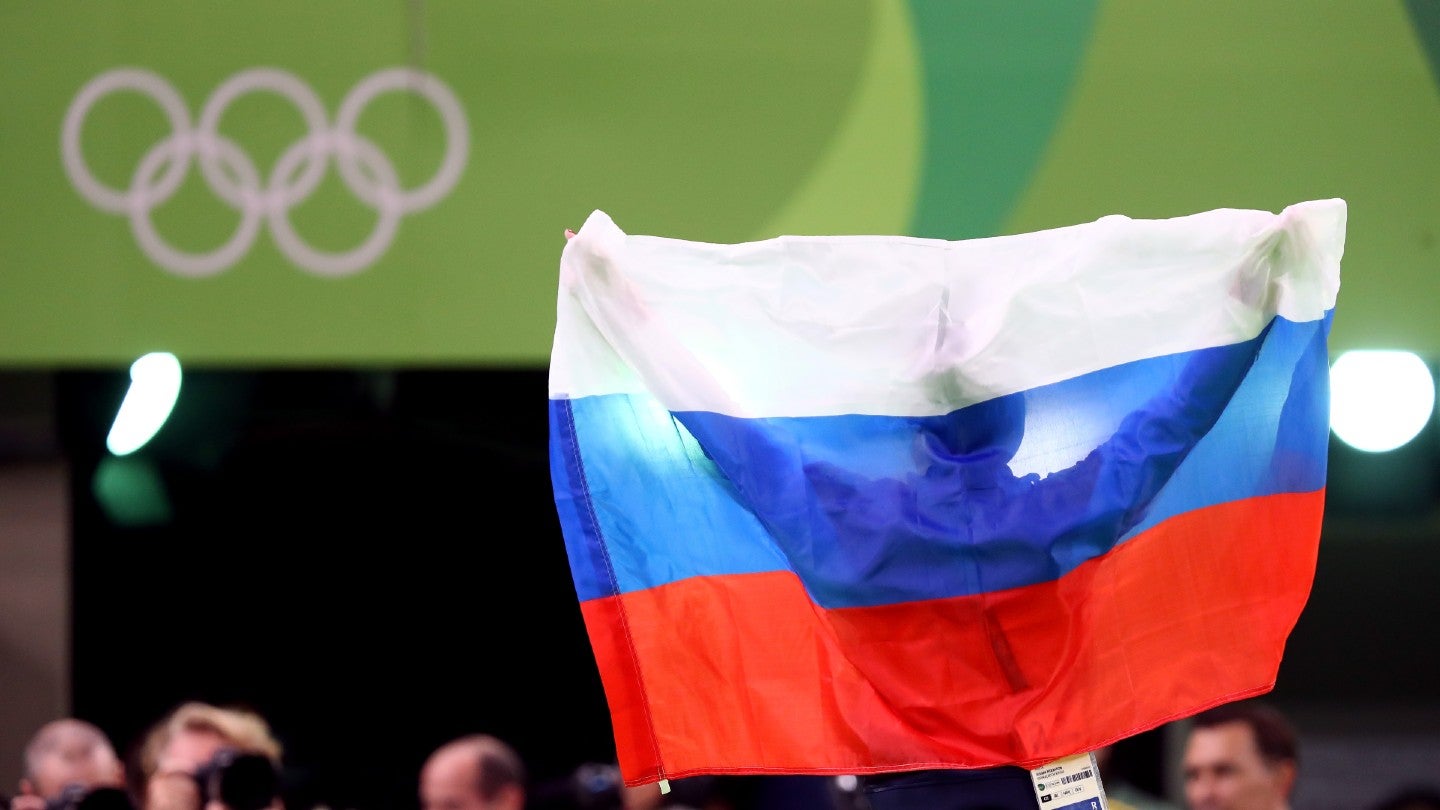 Threats by Ukraine to boycott the Paris 2024 Olympic Games if Russian and Belarusian athletes compete have been described by the International Olympic Committee (IOC) as regrettable.
Thomas Bach, president of the IOC, has told the Ukrainian Olympic Committee that recent suggestions from that body that it will boycott the Paris Olympics if athletes from Russia and Belarus are allowed to take part as neutrals are "extremely regrettable."
In response, the Athletes for Ukraine body has said the IOC is "on the wrong side of history", with Russian forces having been engaged in an invasion of Ukraine, materially assisted by Belarus, since February last year (having originally taken several eastern districts of the country in Ukraine).
In recent weeks, the IOC has said it will "explore a pathway" for athletes from the aforementioned two countries to compete as neutrals in Paris next year, moving away from its stance for the initial months after last February's invasion of advocating an outright ban.
The IOC in late January said it "welcomed and appreciated the offer from the Olympic Council of Asia" to give Russian and Belarusian athletes the opportunity to compete in its qualifying competitions ahead of the 2024 games.
The Ukrainian sports minister, Vadym Guttsait, then responded by saying his nation would boycott the Paris Olympics, while several other European nations have also called for the current ban on Russian and Belarusian athletes to continue.
However, in a letter to Guttsait now seen by global media, Bach issued a strong rejection of the various Ukrainian claims and demands.
He has said that it is "premature" to threaten a boycott, because nothing around the participation of Russian and Belarusian athletes has been discussed in "concrete terms yet", and that Ukraine's stance equates to that country's government "pressuring" international federations.
Bach has said that these attempts have been "perceived by the vast majority of them as, at the very least, extremely regrettable" and are "an attempt to publicly influence their decision-making."
Bach added a full boycott of participants from Russia and Belarus would represent a "violation of the Olympic charter" and has stated that he is conscious of the impact the IOC's current sanctions are having on the athletes involved.
Bach's letter points to a United Nations resolution saying that "any form of discrimination is incompatible with the Olympic movement."
He adds that no Russian athletes who publicly support the war would be allowed to compete in Paris.
However, this response by Bach has, in turn, drawn a strong rebuke from Athletes for Ukraine – as well as from the Global Athlete body.
That correspondence said the Olympic governing body "continues to be on the wrong side of history" and has "an inverted stone toward the aggressor and the victim of this war."
Their letter added that the IOC's rejection of a Ukrainian boycott option would be "denying Ukraine's right to sovereignty."
It said: "The IOC is rewarding Putin's aggression while the death and destruction of his victims are being ignored. The IOC must choose a side in this war."
Athletes of Ukraine and Global Athletes have also said "sponsors, host cities, and national governments must stop tolerating the IOC's kowtowing to Russia."
So far, the Olympic committees of Denmark, Finland, Iceland, Norway, and Sweden, have all voiced their opposition to the idea of the Paris Olympics featuring athletes from Russia and Belarus on a neutral footing.
A Polish government minister has also said that as many as 40 countries could potentially boycott the games over this issue.
The mayor of Paris, Anne Hidalgo, said when the conflict started early last year that she would not rule out a complete boycott on participants from those two countries, while the war in Ukraine continues.
The 2022 Winter Olympics, which started the month after Russian troops attempted to take Ukraine's capital Kyiv, saw Russians and Belarusians compete under a neutral flag.
This was the tipping point for most other sports to introduce similar sanctions, where official Russian and Belarusian representative teams have been banned from international competitions but individual athletes are allowed to compete – minus their national flag and anthem.
Volodymyr Zelensky, Ukraine's president, has said that allowing Russian athletes to compete at Paris 2024 would equate to giving the message that "terror is somehow acceptable."
Following his re-election as president of the Russian Olympic Committee in December, Stanislav Pozdnyakov suggested the country will look for other options for its athletes to participate in competitions if the ban is upheld.