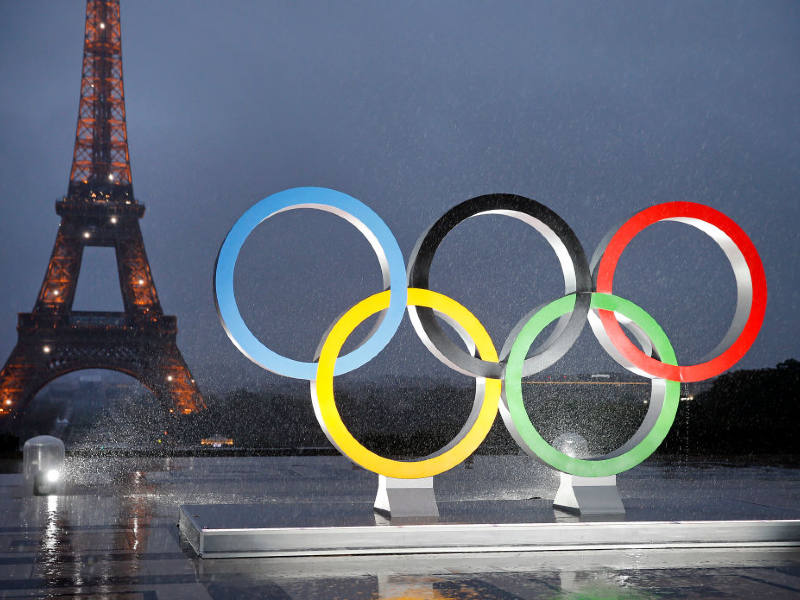 The executive committee of the International Olympic Committee (IOC) has approved a strategic framework on human rights, which includes a provision for selecting future hosts of the Olympic Games.
On Friday (September 9), the body's executive board approved a lengthy document detailing ways in which it will seek to ensure that the IOC, the Olympic Games, and the Olympic movement in general all respect human rights "within their respective remits."
The framework is an attempt to lay down criteria that will be able to influence the selection of future games hosts and the organization and delivery of future events.
The most recent edition of the games, the Beijing winter games earlier this year, took place against a backdrop of severe outside criticism about China's human rights record and, specifically, its treatment of the Uighur minority ethnic group in the west of that country.
Multiple countries, including the US, the UK, Canada, and Australia, diplomatically boycotted Beijing 2022.
The framework has been approved two and a half years after the IOC received an independent report entitled Recommendations for an IOC Human Rights Strategy.
Recommendation 13 of the Olympic Agenda 2020+5 calls for a commitment from all participants in the Olympic movement to "lead by example in corporate citizenship."
There are five areas of interest involved in the framework – equality and non-discrimination, safety and wellbeing, livelihood, voices, and privacy.
in the lead-up to Beijing 2022, the IOC consistently rejected calls to move the event elsewhere, saying it would be neutral on political issues.
The IOC has said that its work in the aforementioned five areas will be carried out in accordance with the Guiding Principles on Business and Human rights issued by the UN.
In terms of using the framework for the selection of future hosts, the IOC has said this procedure was first amended in 2019 (when the entire selection process changed), with the introduction of a questionnaire that includes a set of questions on human rights.
These would be completed and analyzed by the IOC before any potential host enters a phase of targeted dialogue.
The IOC has also said it introduced a human rights clause into its contract for future host cities in 2019.
In addition, the body has said it will "strengthen the independent assessment [of each potential host] to gather information and inform the Future Host Commission about the human rights situation."
Thomas Bach, president of the IOC, has said: "The overarching mission of the Olympic Movement is to contribute through sport to a better world. Human rights are in fact firmly anchored in the Olympic charter.
"We will be strengthening this even further in the future. Our mission, to put sport at the service of humankind, therefore goes hand in hand with human rights."
Image: Chesnot/Getty Images