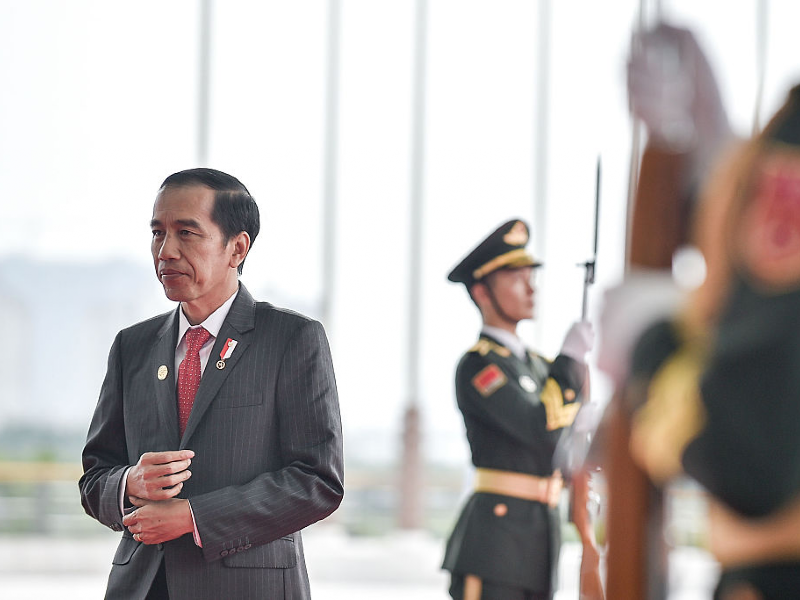 Indonesian president Joko Widodo has announced the country will formally bid for the 2036 Olympic and Paralympic Games during a pre-recorded speech shown at the ongoing G20 Summit, which Indonesia is hosting.
Widodo said: "I [have] conveyed Indonesia's readiness to host the 2036 Olympics at the Nusantara [future] capital city.
"As chair of the G20 Summit, and together with other G20 leaders, I underscored the importance of sports for health, and its power to unite the world, especially in the current global situation.
"The success of the next Olympic and Paralympic Games will highlight the importance of preserving global neutrality in international sporting events and governing bodies."
Thomas Bach, president of the International Olympic Committee (IOC), said the world governing body "warmly welcomes the readiness of Indonesia to host the games …
"Having seen a presentation of the Nusantara project and the progress already achieved, I am deeply impressed by the vision of President Widodo to develop this city as a model for sustainable living, with a special emphasis on health and sport."
Bach added the IOC's future host commission would "immediately make contact" through Erik Thohir, the IOC's member for Indonesia.
Nusantara will replace Jakarta as Indonesia's capital in 2024.
Indonesia had proposed both cities host the 2032 Olympic and Paralympic Games but the country's bid was beaten by Brisbane, Australia.
In 2018, the cities of Jakarta and Palembang staged the multi-sport Asian Games.
So far, confirmed interest in hosting the 2036 Olympic and Paralympic Games has come from Mexico (late last month) and South Korea, while other countries known to be eyeing up proposals are the UK, Germany, Qatar, Egypt, and India.
The next edition of the summer Olympics will be held in Paris in 2024, followed by Los Angeles in 2028 and Brisbane, Australia, in 2032.
Image: Etienne Oliveau/Getty Images