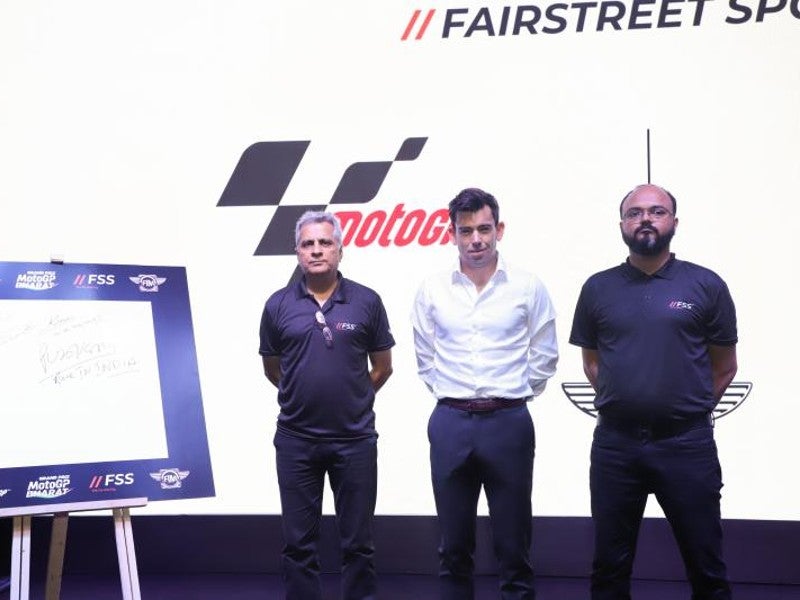 India will host its first MotoGP World Championships race next year after Dorna Sports, organizer of motor racing's premier series, signed a Memorandum of Understanding (MOU) with race promoters Fairstreet Sport.
The MOU will see the country host a race in India for the next seven years at the Buddh International Circuit in Greater Noida, with the event titled the 'Grand Prix of Bharat'.
Dorna Sport said the series will also introduce electric motorbike support series MotoE into the Indian racing event, adding that it "will not only be a first in Asia but a significant green initiative with net zero carbon emission."
The organizers said riders from as many as 19 countries will participate in the event, which will give a major push to trade and tourism in the country.
Dorna chief executive Carmelo Ezpeleta said: "India is a huge country and market, and an especially important one for the two-wheeled industry and MotoGP as a sport.
"The championship has a huge fan base there and being able to hold a MotoGP event in India would be both an incredible spectacle for our fans at the same time as allowing us to continue to grow the sport in the region, which is hugely important for all our partners and the manufacturers in particular given the hundreds of millions of two-wheeled vehicles on its roads.
"We would love to be able to see this project through and bring these incredible MotoGP bikes to race in front of the Indian fans."
The Buddh International Circuit was once home to motor racing's prestigious Formula 1 Indian Grand Prix, which was held for three years from 2011 to 2013 until it was discontinued due to financial, tax, and bureaucratic hurdles.
After being classified as an entertainment product rather than a sport, it opened up F1 for excessive tax liabilities after it raced there. The fee it received from the local promoter qualified for local income tax and F1 eventually had to pay a reported $15 million to settle the issue.
It is also not the first time Dorna has tried to organize a race at Buddh, with an event scheduled to appear on the 2013 World Superbike calendar but that plan fell through amid more complex tax issues.
However, those issues have now seemingly been solved ahead of next year's confirmed Formula E race in Hyderabad.
Yogi Adityanath, chief minister of Uttar Pradesh, said: "It is a matter of great pride for Uttar Pradesh to host such a globally prestigious mega sports event.
"Not only will the event boost the hospitality and tourism sectors, but it will also put UP on the global platform. Our government will provide all the necessary support to make this event a huge success."
The proposed Indian race comes after Dorna Sports signed a similar MOU with the Saudi Motorsport Company, a commercial entity set up by the Saudi Automobile and Motorcycle Federation national governing body, to add the kingdom to the MotoGP calendar.
Saudi Arabia has hosted a round of the F1 since 2021, Formula E since 2018, the Dakar Rally since 202, ad the Extreme E all-electric series since 2021.