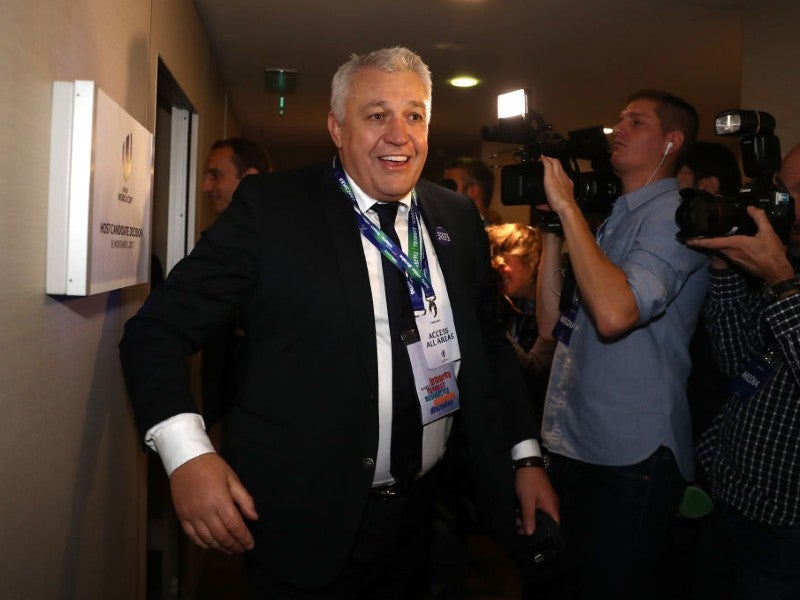 Claude Atcher has been sacked as chief executive of the France 2023 Rugby World Cup after a French labor investigator found he presided over an "extremely degraded social environment" that saw bullied employees reportedly suffer panic attacks and burnout.
Atcher had already been suspended in August after an internal investigation, carried out at the request of sports minister Amelie Oudea-Castera, showed "alarming managerial practices" and "the suffering of some employees."
The investigation was sparked by an expose by French sports outlet L'Equipe that accused Atcher of "management by terror," with 15 witnesses coming forward to describe the toxic social environment at the offices of GIP France 2023 in Paris.
Yesterday (October 10) The France 2023 board of directors held an extraordinary meeting and the decision was made to terminate Atcher's contract.
In a statement today (October 11), the France 2023 organizing committee said: "The report brought forward by the French Labor Inspectorate corroborates and complements the report produced by the France 2023 ethics committee, submitted at the end of August and reviewed on September 2 by the France 2023 board of directors.
"Taking note of the report's conclusions, France 2023's board of directors has decided to terminate the contract of its chief executive, Claude Atcher."
Julien Collette, who acted as interim chief executive while Atcher was suspended, will now take on the role permanently, while Martine Nemecek has been named deputy chief executive.
Addressing the new appointments, the organizing committee said: "These appointments will ensure that the preparations for Rugby World Cup 2023 can continue in the highest level of professionalism and in a peaceful social climate.
"Julien Collette and Martine Nemecek are responsible, alongside France 2023's president, its founding members, and World Rugby, for taking the necessary organizational measures that will ensure greater collegiality and transparency in the organizing committee's decision-making process.
"The new France 2023 management team and its employees will continue to work together to offer an exceptional moment of celebration throughout France and its regions, with the promise of delivering a responsible event, both in terms of organization and legacy for the sport and society."
The dismissal is a considerable upheaval for the tournament, which starts in 11 months at Paris' Stade de France.
The move also comes as Atcher, FFR president Bernard Laporte, and entrepreneur Mohed Altrad, president of Top 14 club Montpellier, await the verdict of a corruption trial whereby prosecutors have requested a two-year sentence, including one year in jail, for Atcher.
He has been accused of embezzling tens of thousands of Euros from the federation by using his relationship with Laporte.
A verdict for that case is expected on December 13.
The 2023 Rugby World Cup is scheduled to start on September 8 and end on October 28.
Image: Bryn Lennon/Getty Images