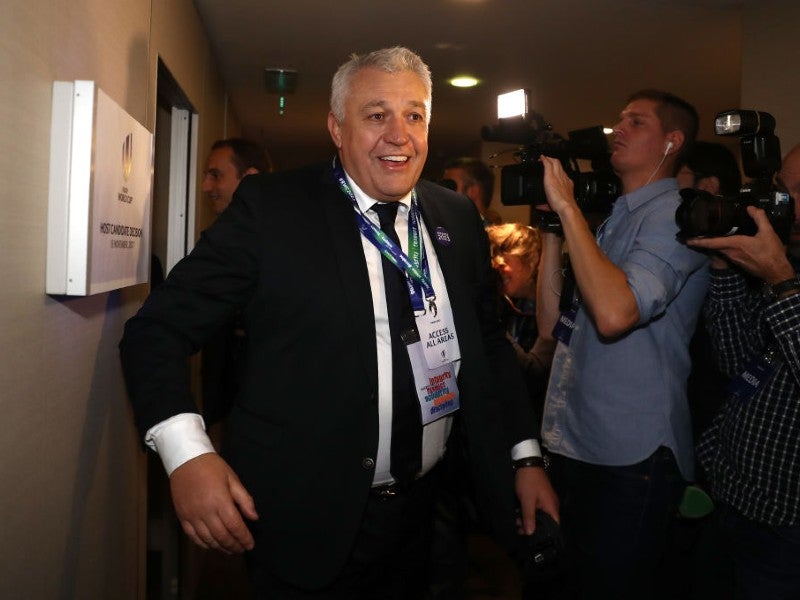 Claude Atcher has been suspended as chief executive of the organizing committee (GIP) for the 2023 Rugby World Cup in France following a preliminary investigation into the working culture at the organization.
His suspension was announced today (August 30) by the French sports ministry which found evidence of a "deep social malaise" within the GIP.
In a statement, the ministry said: "Atcher will no longer be present or active, directly or indirectly, within, in the name of and on behalf of the GIP during the period of layoff."
A definitive decision about Atcher's future with the GIP will be delivered at a later date.
It is expected that his removal will be confirmed on Friday at a GIP board of directors meeting.
Atcher's suspension comes after a Labour Inspectorate investigation was launched at the end of June when an article in French newspaper L'Equipe accused him of "management by terror".
The L'Equipe article featured 15 testimonies from several former and current employees who detailed Atcher's management style and the working environment within the GIP.
The Labour Inspectorate had accused the 66-year-old of "alarming managerial practices altering the functioning of the structure and the suffering of a certain number of employees."
Atcher's impending dismissal comes just over a year before the start of the 2023 World Cup which is scheduled to begin on September 8.
His deputy Julien Collette was installed as his provisional replacement at an emergency board meeting on Friday (August 26).
Rugby union's governing body World Rugby supports the review and expressed concern at the developments.
The federation said in a statement: "World Rugby fully supports the independent review and action plan communicated by the French Sports Ministry in relation to the working culture within the France 2023 Organising Committee (GIP France 2023).
"World Rugby was deeply concerned by the allegations made through the French media. While noting that the final review report is pending, World Rugby's immediate priority is to continue to provide its full support and assistance to the France 2023 organizing committee to partner in the delivery of the Rugby World Cup in France. It would be inappropriate to further comment until the conclusion of the independent process."
Image: Bryn Lennon/Getty Images