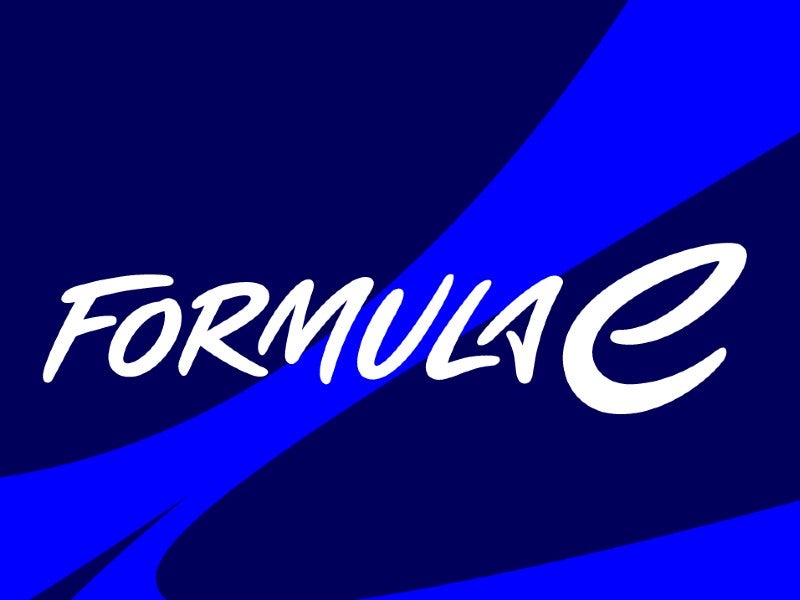 Formula E, the international electric motor racing series, has revealed a new logo and series branding ahead of its ninth season starting in January.
The new identity is "inspired by the instant torque of electric acceleration." Up to now, the series has used the same branding with which it first launched almost a decade ago.
The new look marks a new era for Formula E, with the upcoming campaign seeing the debut of the highly anticipated Gen3 car, touted as the fastest, lightest, most powerful, and most efficient electric race car ever built.
The series said: "At the heart of the new system is the Torque Loop that represents the excitement and energy at the core of the brand and the sport.
"This self-sustaining loop is the source of the new logo, typeface, and the brand's new animation principles."
The series added the rebrand is to be "rolled out over the coming days, weeks, and months" starting with Formula E's digital accounts. A new website and app will be launched next year to enhance the fan experience.
Henry Chilcott, chief marketing officer of Formula E said: "This new identity is part of our ongoing mission to build a new category of tier one sport.
"It's a system designed to inspire and excite fans around the world as well as create a stronger, more extensible platform for our partners, teams, manufacturers, and broadcasters."
The 2022-23 season is due to get underway on January 14 in Mexico City and will include three new host cities including Hyderabad in India (February 11), Cape Town in South Africa (February 25), and Sao Paulo in Brazil (March 25).
They join the calendar alongside races in Saudi Arabia, Germany, Monaco, Indonesia, Italy, and the UK. There are two spaces on May 20 and June 24 that are yet to be filled.
Car manufacturers McLaren and Maserati will make their debuts among the 11 teams and 22 drivers on the Formula E grid next season alongside other major names like Jaguar, Porsche, and Nissan.
Sporting regulation updates include a return to racing laps over timed race events, rookie drivers taking a seat for teams in free practice 1 sessions, and the introduction of a 30-second 4kWh 'Attack Charge' boost at select races.