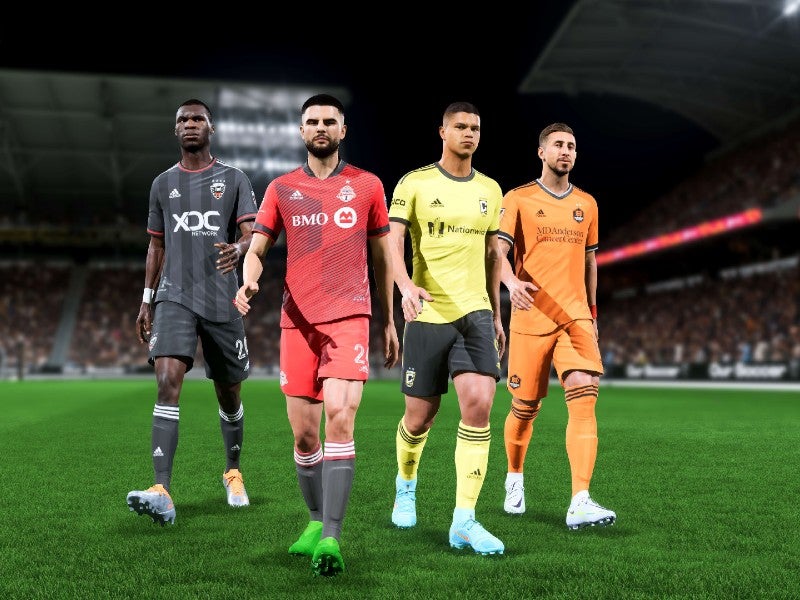 Electronic Arts (EA), the video game developer, has renewed its global partnership with North America's Major League Soccer (MLS) and agreed new deals with top Scottish club Rangers and the Croatian Football Federation (HNS) governing body.
Under the extension of its long-term partnership with MLS, EA Sports will continue to serve as an official partner of the league and its eMLS esports competition.
The renewed tie-up will "deepen" the league's integration within EA Sports' popular FIFA soccer franchise and future titles.
The extended partnership will continue to "further MLS' authentic in-game integration" through clubs, players, and stadiums.
For eMLS, which is built around EA Sports' global soccer franchise, EA will serve as an official partner of eMLS League Series 1 and 2 and the eMLS Cup.
The multi-year agreement will also deliver opportunities for fan engagement, including social media campaigns across MLS and club channels and co-marketing initiatives between MLS and EA.
MLS has committed to EA despite the company announcing it will end its licensing deal with soccer's world governing body FIFA after 30 years.
The agreement, which has been in place since 1993, will come to an end next year.
EA will stop producing the FIFA-branded (and named) game, which is one of the most profitable franchises in video game history having generated a reported $20 billion in sales over the last two decades.
The upcoming FIFA 23 title will be the last under their long-standing partnership
While the publisher will continue to create soccer-themed titles, from next year on (with the deal set to end after the 2023 FIFA Women's World Cup), they will simply come under the title of EA Sports FC.
David Jackson, vice president of brand for EA Sports FIFA, said: "As the world's game continues to grow in North America, so does our opportunity to curate soccer experiences representative of a rapidly evolving fan base.
"Given MLS has one of the youngest and most diverse fan populations in North American sports, engaging the next generation in new and immersive ways will become increasingly important. We believe this partnership affords us a great opportunity to do that."
Rachel Hoagland, MLS senior vice president of consumer products, added: "Major League Soccer is proud to partner with EA as they are aligned with our league's vision to be innovative and authentic in our approach to connecting with our passionate supporters and the next generation of fans.
"We look forward to working with EA for many years to come on creative ways to further increase our fanbase through interactivity during this incredible time of growth for MLS."
Through the multi-year agreement with Rangers, EA will have full licensing rights to feature the Scottish Premiership side in FIFA 23 and future versions of the game.
EA Sports will serve as the Glasgow-based club's exclusive official video game partner.
The developer will have an enhanced presence within Ibrox stadium and create content pieces that can be seen across Rangers' digital and social media platforms.
For the first time since the 1990s, Ibrox will also feature as a playable stadium in upcoming editions of FIFA.
James Bisgrove, Rangers' commercial and marketing director, said: "This is a truly exciting partnership for the club, and I think it speaks volumes for the standing Rangers has on the international stage that such a recognizable brand like EA Sports FIFA were so eager to enter into a partnership with the club.
"While commercially, the partnership will provide a substantial financial investment into Rangers every season, I also know our supporters will enjoy the ability to play with a life-like Rangers team within our Ibrox home in the future.
"The world of esports is growing at unprecedented levels, and this partnership will allow us to fully enter this space with a meaningful strategy and strong partner in the sector."
The agreement with the HNS will see the Croatia national team also feature on FIFA 23, which will be released on September 30.
The national body becomes one of 300 individual licensed partners of EA Sports.
EA recently partnered with Italian giants Juventus in a multi-year agreement.
The company has also agreed significant sponsorship deals this month, becoming the new title partner of Spain's top-flight LaLiga from next season, as well as a sponsor of UK pay-television broadcaster Sky Sports' coverage of the English Premier League for the next three years.
EA Sports FC is reportedly planning to offer a broader range of experiences than the FIFA franchise, such as the ability to watch real-life matches and access live in-game events while playing.
The game developer has said it plans to launch EA Sports FC in late 2023 after FIFA 23 goes live next month.