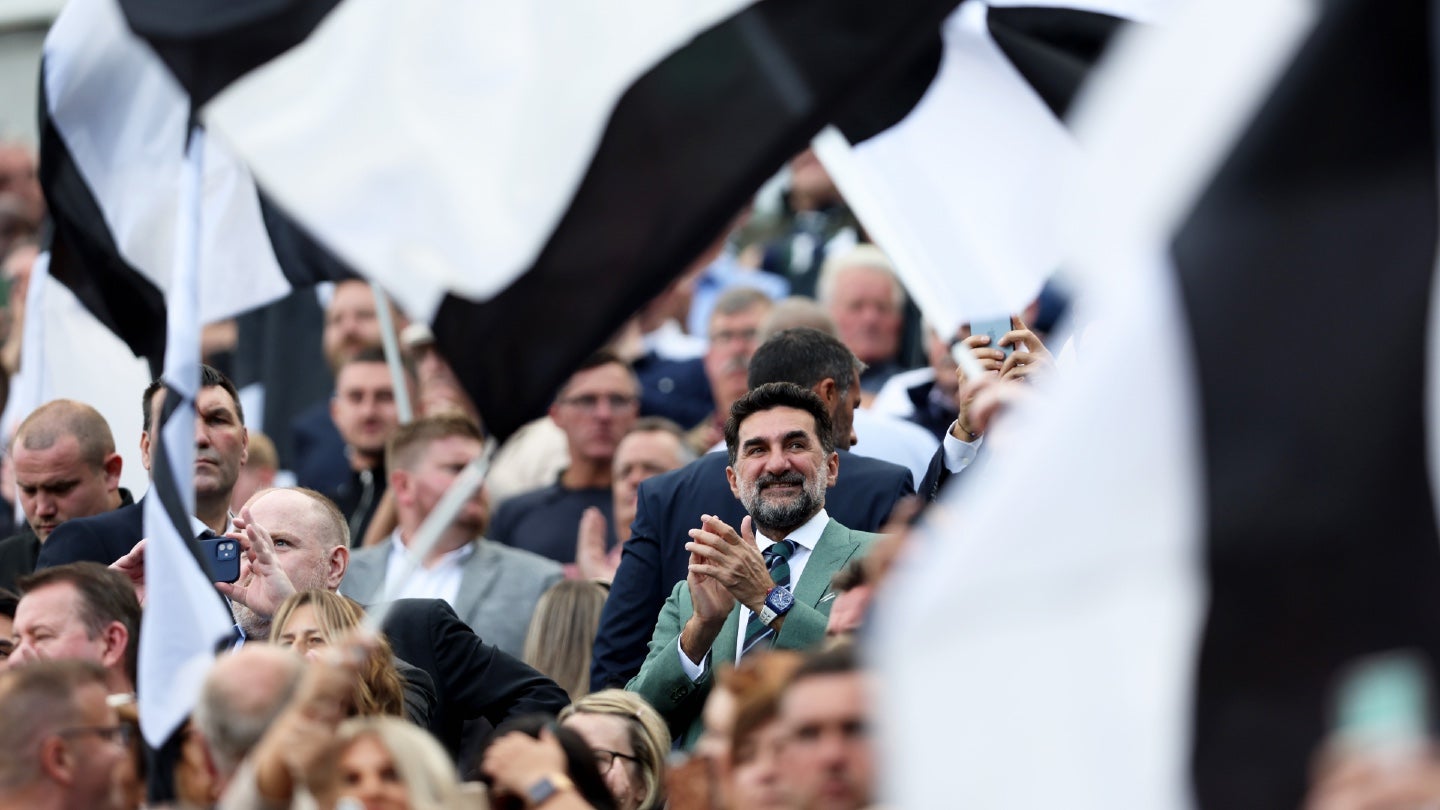 Court documents submitted in the US have cast serious doubt on how separate the owners of English top-tier soccer's Newcastle United are from the Saudi Arabian government.
The takeover of Newcastle in October 2021 by the Saudi-backed Public Investment Fund (PIF) was only waved through by the Premier League after the English soccer body received what it called "legally binding assurances" that the Saudi state would have no control over the club and that the PIF is a different entity altogether.
Now, however, that assertion is coming under intense scrutiny due to a separate dispute between US golf's PGA Tour and the LIV Golf series, which is funded through a division of PIF, Golf Saudi.
In challenging an order from a US court that it needs to produce documents (LIV Golf is the defendant in a PGA Tour lawsuit and the PIF is included in the claim), the PIF has argued that it and its governor Yasir al-Rumayyan – now Newcastle's chair, pictured – are "not ordinary third parties … They are a sovereign instrumentality of the Kingdom of Saudi Arabia and a sitting minister of the Saudi government."
The statement from the PIF says that "the PIF and … al-Rumayyan are not ordinary third parties subject to basic discovery relevance standards … "
When the Premier League eventually gave the green light to the Saudi takeover – following a lengthy process that saw the PIF withdraw its original offer in July 2020 after the Premier League failed to give consent at that point – it said in a statement: "The Premier League has received legally binding assurances that the Kingdom of Saudi Arabia will not control Newcastle United Football Club."
Neither the PIF nor the Premier League has publicly commented on this latest development yet.
The Amnesty International charity, however, has, with Saudi Arabia's government having come under heavy criticism in recent years for multiple alleged human rights cases of abuse.
Peter Frankental, economic affairs director at Amnesty UK, said: "It was always stretching credulity to breaking point to imagine that the Saudi state wasn't directing the buyout of Newcastle with the ultimate aim of using the club as a component in its wider sportswashing efforts …
"The Premier League will surely need to re-examine the assurances made about the non-involvement of the Saudi authorities in the Newcastle deal."
Premier League chief executive Richard Masters told media soon after the takeover went through that if the league found evidence of state involvement after all, they would have the power to remove the consortium from its position as club owner.
The Guardian has now reported that the other 19 Premier League clubs are, as would be expected given they voiced their displeasure at the takeover when it first went through, unhappy at the content of these revelations.
Image: Clive Brunskill/Getty Images