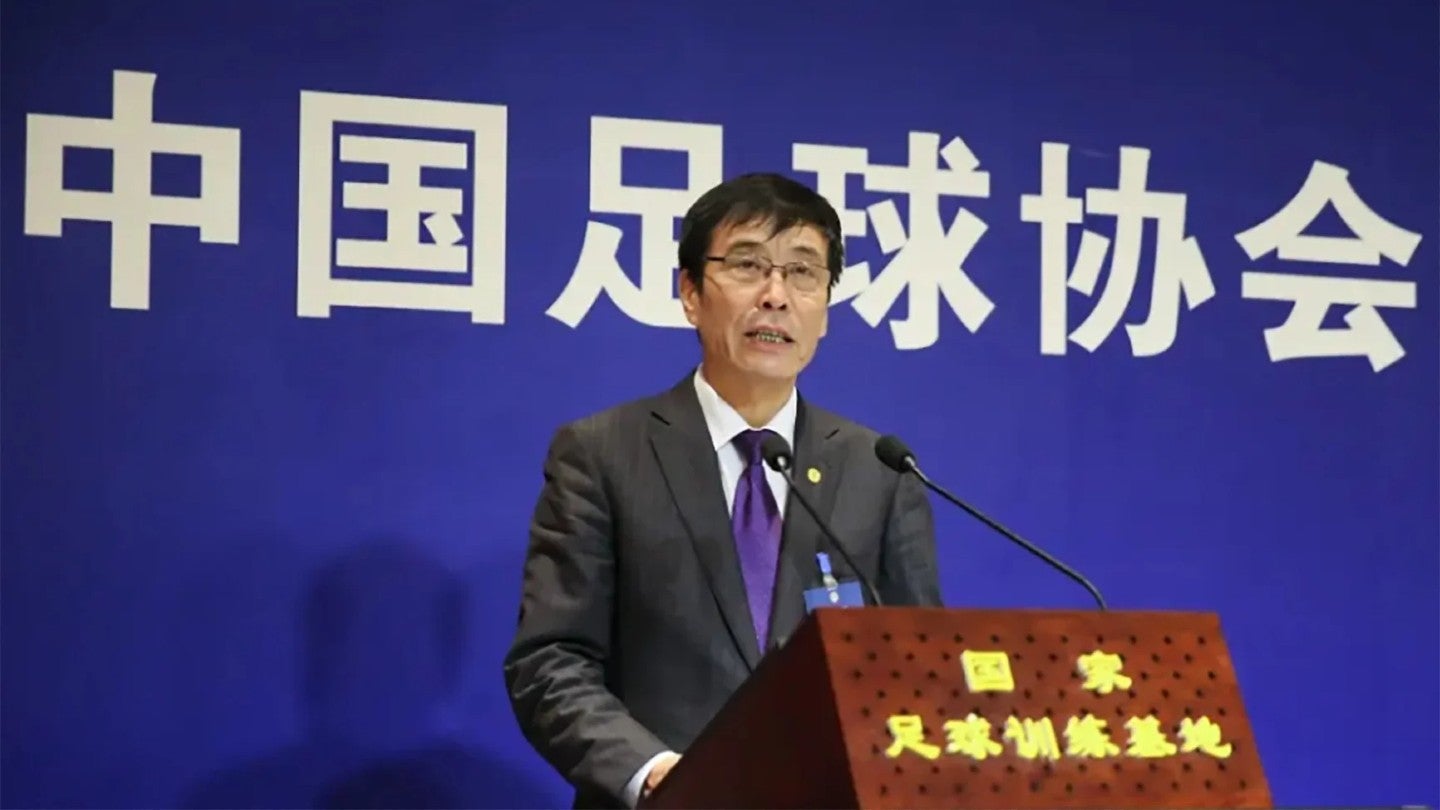 Chen Xuyuan, the president of the Chinese Football Association (CFA) governing body, is being investigated by the authorities over alleged corruption amid the country's efforts to reestablish its top-tier Chinese Super League (CSL) soccer competition after years of pandemic-related setbacks.
Earlier this week (February 14), the ruling Communist Party's anti-corruption watchdog released a statement that Chen had been placed under investigation for "serious law and discipline violations", with no other details about the accusations against him.
Chen was elected president of the CFA in 2019.
Responding to the reports, the CFA said it had held a meeting over the investigation, which was presided by Du Zhaocai, deputy director of the General Administration of Sports and vice chairman of the CFA.
In a statement posted on its website yesterday, the CFA said: "The Party Committee of the Chinese Football Association and the Chinese Football Association firmly support the investigation of Chen Xuyuan by the discipline inspection and supervision organs.
"We must be soberly aware that the red line of party discipline and state law cannot be crossed, and the bottom line cannot be touched. Anyone who crosses the line will be severely investigated and severely punished.
"It is necessary to learn lessons deeply, use cases as a mirror, use cases to promote reform, and use cases to promote governance, so as to create a clean and upright football political ecology.
"It is necessary to strengthen responsibility, unify thinking and understanding, make every effort to do a good job in the current football work, and further promote the reform and development of Chinese football."
The probe comes a month after the regulator announced two former officials of the CFA were investigated for suspended "severe violations of the law", while state media outlet China Daily reported that an investigation had also been launched into China men's head coach Li Tie last week.
The Chinese Super League has been hit by an ongoing financial crisis for clubs and uncertainties caused by the coronavirus pandemic, which saw Jiangsu FC cease operations just months after the club won its first title in 2021.
Ten days before the 2022 season started on June 3 last year, Chongqing Liangjiang Athletic also withdrew from the CSL and ceased operations. Wuhan Three Towns eventually went on to win its first title.
Last week (February 8), the CSL announced it will return to home-and-away fixtures for the upcoming season, bringing an end to three seasons of Covid-19 restrictions.
A start date for the 2023 season has yet to be announced, but clubs in the top three divisions will be permitted to host matches when the competition returns.
The Chinese league system was disrupted by Covid-19, with matches played in centralized hubs behind closed doors during the first two years of the pandemic.