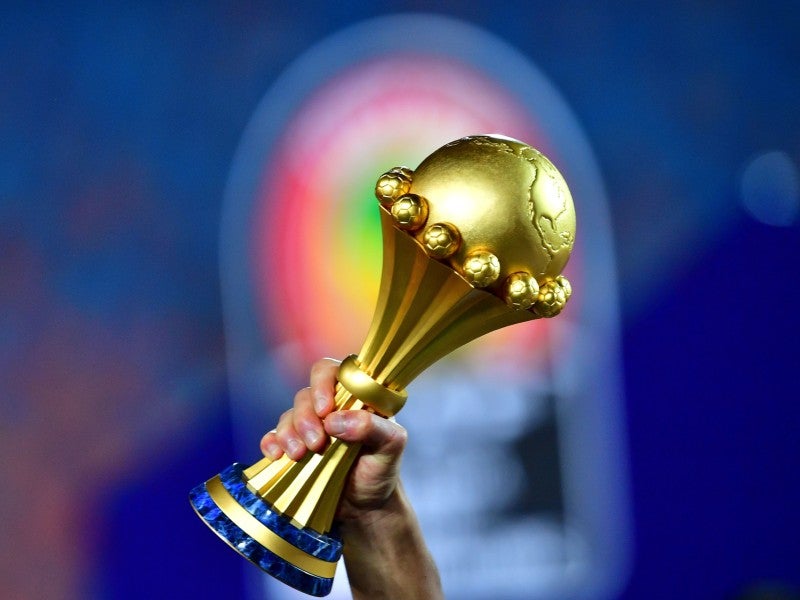 The Confederation of African Football (CAF) has re-opened the bidding process for the 2025 Africa Cup of Nations (AFCON) after stripping Guinea of the right to host the continent's leading biennial national teams competition.
The federation made the announcement on Saturday (October 1) following an executive meeting held in Algeria.
The decision was taken after Guinea's interim president, Mamady Doumbouya, met with CAF president Patrice Motsepe in Conakry on Friday (September 30) to discuss withdrawing after admitting the country was not ready to stage the tournament.
The political situation in Guinea, which has been under military rule since a coup last year, had led to concerns over security and organization for its AFCON hosting.
CAF's decision to expand the tournament to 24 teams in 2019 also presented difficulties for Guinea in terms of infrastructure despite being awarded hosting rights in 2014.
In a statement, Motsepe said: "The 2025 Nations Cup allocated to Guinea will not take place there because we're not yet ready in Guinea. The CAF decision was taken in July and was reported to the transitional government in Guinea stating that where we are right now, there should be a process to allow new bids to come forward.
"CAF is going to ask to receive new bids because the infrastructure and facilities are not appropriate or ready for CAF to host the 2025 Nations Cup in Guinea, and that's the basis of the decision."
Motsepe added that he visited Guinea "out of respect" to discuss how CAF can support the nation to improve its infrastructure in order to stage future major events.
He hopes the country will have better facilities in place to bid for the 2024 African Nations Championship (CHAN), which is a tournament for players playing in their own domestic league.
Motsepe said: "The infrastructure that's currently being built should allow Guinea to be part of the bidding process to submit proposals like we expect many other countries to submit proposals for CHAN 2024.
"My encouragement is that Guinea should do their submission for CHAN 2024 as a basis to submit a proposal for the 2027 Nations Cup."
The West African country was initially slated to host the 2023 edition of AFCON, while Cameroon was awarded the rights in 2019, and Ivory Coast in 2021.
However, CAF stripped Cameroon of the hosting rights to the 2019 competition after delays in its preparations at the time with Egypt filling in.
Cameroon was awarded the 2021 edition, which took place earlier this year due to a one-year postponement caused by the Covid-19 pandemic.
Ivory Coast was due to host the AFCON in mid-2023 but that has now been moved back to early 2024 due to weather concerns at that time of the year in the country.
The continental governing body will now seek a new host for its flagship competition in 2025 with Morocco expected to be among the nations in the running.