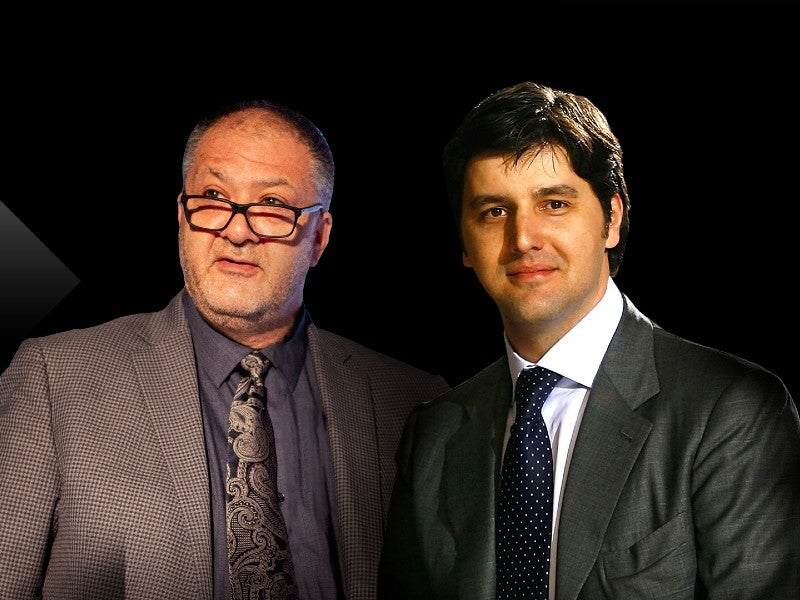 Euroleague basketball (EB), the organizer of top European clubs competitions, has today (September 14) announced the appointment of a new president and interim chief executive as part of a shake-up of its senior management team.
Serbian Dejan Bodiroga, a former EuroLeague player, has been named as president of EB and will also fulfill the role of director while American Marshall Glickman will serve as acting chief executive, director of its affiliated companies, and special advisor to Euroleague Properties.
As president, Bodiroga, who won three EuroLeague titles and multiple individual awards during his playing career, will focus on "increasing the quality of the competition for clubs, players, fans, partners, and all EB stakeholders."
The organization said his "extensive international network provides the foundation for a new strategy focused on improving EB's institutional relationships within the global basketball community, including the EuroLeague Players Association, the EuroLeague Head Coaches Board, the Union of Euroleague Basketball Officials, FIBA, domestic leagues, and other basketball-related institutions."
Following his playing career, Bodiroga served as vice president of the Serbian Basketball Federation between 2011 and 2015 and subsequently as president of the competition commission of FIBA Europe, the continental arm of the sport's international governing body.
Bodiroga said: "We are entering a new era for EuroLeague. The past 20 years have seen Europe's premier basketball competition establish itself as a powerhouse in global sports. I look forward to continuing to build and expand the impact of EuroLeague and EuroCup."
Glickman, the chief executive of sports consulting firm G2 Strategic, will also have a seat on the board of Euroleague Ventures, the league's joint venture with IMG Media.
He will serve in a transitional role and assist EB's shareholders in recruiting a permanent chief executive to replace Jordi Bertomeu, who was forced to step down in June after 22 years in the role.
Bertomeu departed after the competition's 11 shareholder franchises voted for his dismissal.
Glickman's focus will be on the business side, working closely with IMG to "optimize the value of the league and the clubs' collective commercial assets, expand its fan base, integrate European basketball into popular culture across the globe and, ultimately, expand into more key markets."
He has an extensive career in the sports industry, including being the president of the National Basketball Association's (NBA) Portland Trail Blazers and Oregon Arena Corporation, broadcasting coordinator for the NBA, and director of media sales for NBA Properties.
G2 Strategic has been a business advisor to Euroleague Basketball for 20 years and its European client portfolio has included Spanish soccer's top-tier LaLiga and domestic giants Barcelona, France's LFP, Paris Saint-Germain and Olympique Lyonnais, men's tennis' ATP, the French Tennis Federation, and the Stade Rochelle and Stade Français French rugby union teams.
Glickman said: "I have always believed that the top pan-European basketball league has tremendous potential, particularly its appeal to the digital native generations. I am thrilled to help our friends at the league office and the best clubs in Europe transition to new leadership."