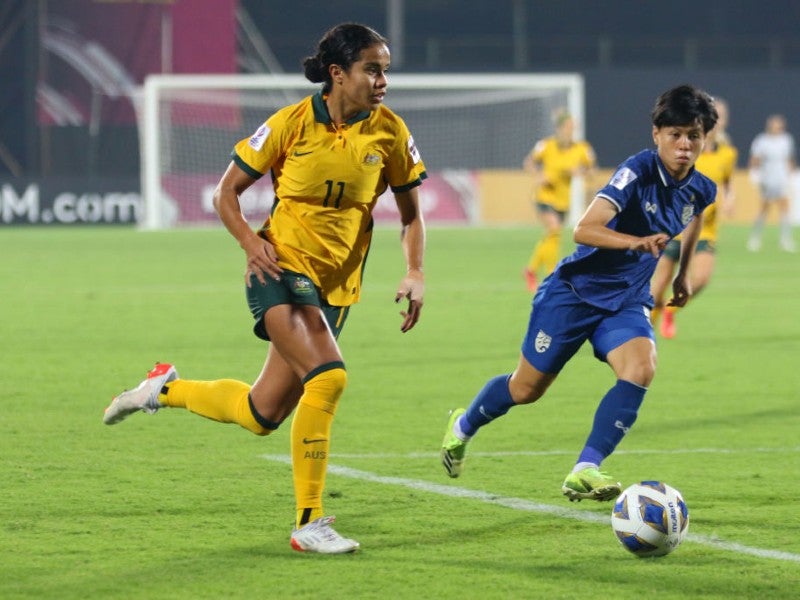 Football Australia, the country's governing body for soccer, has announced it will bid to host the 2026 AFC Women's Asian Cup national teams tournament after confirming it has scrapped plans to stage the 2023 men's edition.
The federation today (September 2) said it has a "strong interest" in bidding for the women's tournament and will submit "a formal and comprehensive bid to the Asian Football Confederation (AFC) within the required timeline later this year."
Australia previously hosted the competition in 2006.
This year's edition, which took place in January and February, was held in India.
In July, Football Australia submitted an expression of interest (EOI) to host the 2023 men's Asian Cup along with three other countries – Jordan, Saudi Arabia, and Uzbekistan.
The AFC is seeking a replacement for China as host of the 24-team competition next year following the country's withdrawal due to its zero-Covid policy.
But following concerns about the scheduling for the tournament, due to Australia's hosting of the FIFA Women's World Cup, the country has withdrawn from the running after opting not to submit a bid by the August 31 deadline.
Australia is due to co-host the Women's World Cup with New Zealand from July 20 to August 20, which would likely clash with the 2023 Asian Cup – scheduled for June 16 to July 16 when it was to be staged in China.
The governing body today said: "Following the submission of an EOI, further bidding materials were made available to enable bidding member associations to consider submitting a formal bid by the specified deadline of August 31.
"Football Australia has since determined that it will not proceed to submit a formal bid for the AFC Asian Cup 2023."
Australia has recently been awarded hosting rights to several high-profile international tournaments, including the 2032 Olympic Games, the Commonwealth Games in 2026, the Rugby World Cup in 2027, as well as cricket's T20 World Cup later this year.
Football Australia chief executive James Johnson also recently said the federation is exploring options to bid for co-hosting rights to the FIFA men's World Cup in 2030 as a natural progression to staging the women's tournament next year.
Image: Thananuwat Srirasant/Getty Images