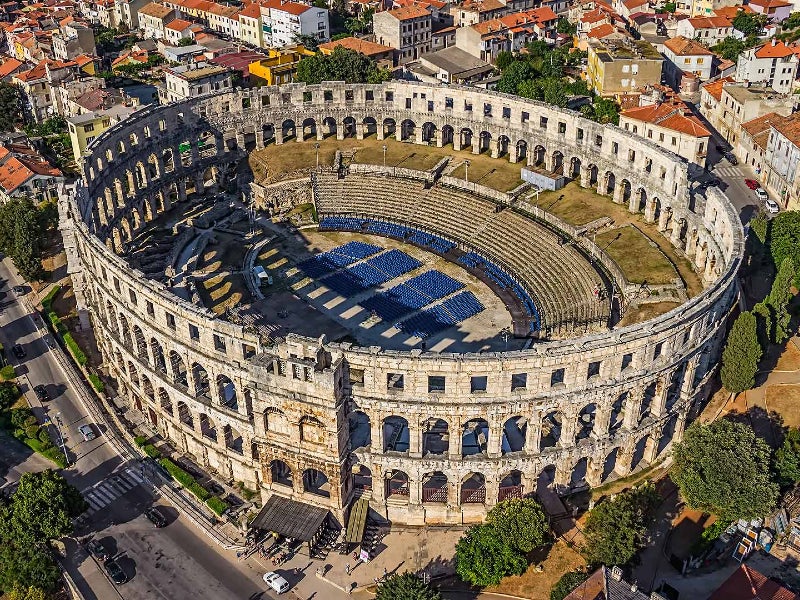 The ATP men's top-tier professional tennis tour and international sports marketing agency IMG have partnered with Top 12 Group, the marketing solutions firm, to launch a new series of tennis events as part of the ATP Champions Tour.
The Legends Team Cup – ATP Champions Tour will pit two teams of legends against each other across three separate three-day tournaments, with the first event set to take place in Pula, Croatia from August 1 to 4.
The event was founded by Top 12 but will be operated by IMG.
Tennis legends Ivan Lendl and Pat Cash have been appointed as captains of the two seven-player teams that will face off at the three tournaments to be hosted in exclusive destinations across the world.
Alongside the non-playing captains, the first players to be announced for the series are former Czech players Radek Štěpanek and Tomáš Berdych, and German Tommy Haas.
The Legends Team Cup – ATP Champions Tour will announce additional players over the coming weeks, with a team draft set to take place during the UK's grass-court season.
Locations of the second and third tournaments will be revealed in the weeks leading up to the opening Pula event.
Each tournament day will consist of two singles and one doubles match, with the team with the most points at the end of the three days being crowned the winners.
The teams will also play to become the series champions, which will be awarded at the end of the third tournament in November.
Željko Franulović, the tournament director for the Monte-Carlo Masters for the past 17 years, will serve in the same role for Legends Team Cup – ATP Champions Tour from July 1.
Nikhil Waugh, tennis event director at IMG, said: "The Legends Team Cup and its unique team format promises to inject the ATP Champions Tour with renewed life and we are excited to work together to develop this series.
"The standard of tennis and competitive drive of the players on the ATP Champions Tour will be a great asset to the Legends Team Cup and we can't wait to see the action unfold."
Ross Hutchins, ATP chief tour officer, added: "The ATP Champions Tour plays an important role in celebrating our sport's greatest icons at events all around the world. We're delighted to welcome the Legends Team Cup onto the calendar this season and for fans to experience Champions Tour tennis in an exciting new format."