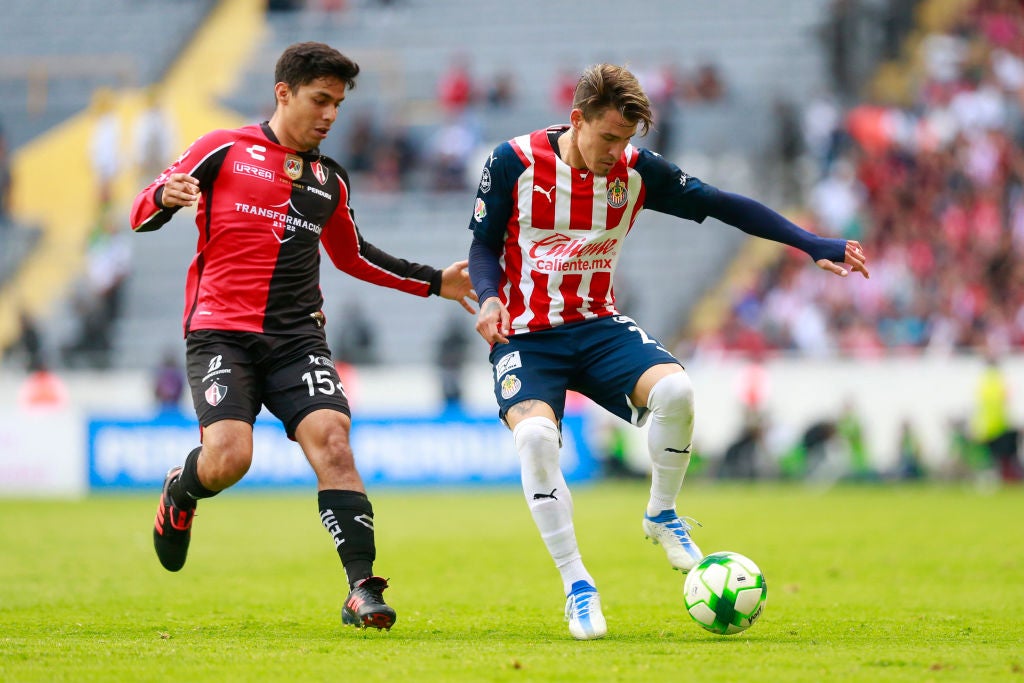 Apollo Global Management, the US private equity firm, is preparing an offer of $1.25 billion to invest in Mexican soccer's top-tier Liga MX in exchange for a share in the league's international media rights, it has been reported.
The group is seeking 20% of the profits from the league's non-Mexican media rights over the next 50 years, according to Sportico.
The proposal by Apollo is said to be contingent on Mexican teams agreeing to sell their broadcast rights collectively.
Unlike most major US and European leagues, Liga MX currently allows individual teams to negotiate their own commercial partnerships.
That's allowed bigger clubs like Chivas and Club America to sign lucrative broadcast deals in the US, where the Mexican top flight is the most-watched league.
The report suggests that Liga MX could receive the proposal as early as this week.
This is the latest move by a private equity firm to invest in soccer and is similar to CVC's €1.99-billion ($2.1-billion) investment in Spain's LaLiga and subsequent €1.5-billion investment into France's Ligue 1 where it will hold a share in the media rights of the respective leagues.
Italy's Serie A and the German Bundesliga have also explored private equity deals in recent years but opted against it.
However, getting the top Liga MX sides to agree to centralize their broadcast rights could prove to be a challenge.
At present, in the US, Liga MX games are spread across several networks, including Fox Deportes, Fox Sports 1, Fox Sports 2, Univision, UniMas, Telemundo, Universo, TUDN, ESPN Deportes, and ESPN+.
The Apollo proposal details what the New York City-based firm can offer Liga MX, which includes underwriting transactions such as broadcast rights, sponsorships, and stadium financing.
The company's pitch outlines that the $1.25-billion investment would be distributed to the clubs for use in academies, stadiums, or other expenses.
Founded in 1990, Apollo has $498 billion of assets under management and has 17 offices around the world.
The firm's sports work includes financing for some of European soccer's biggest teams, and major US leagues like basketball's NBA, American football's NFL, and ice hockey's NHL.