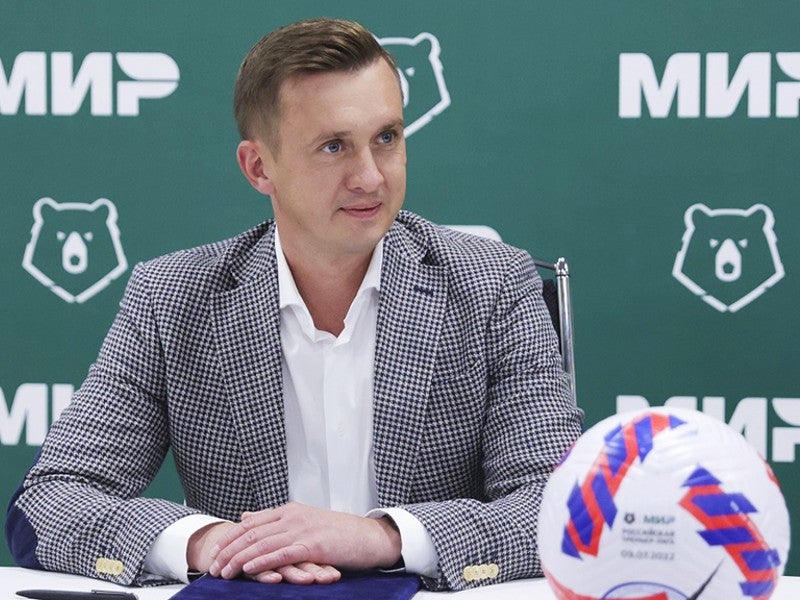 Alexander Alayev, the secretary general of the Russian Football Union (RFS), the national soccer federation, has been elected as the latest president of the top-flight domestic league.
Alayev will serve a five-year term as head of the Russian Premier League (RPL) after being voted in unanimously yesterday (August 16) at a general meeting of RPL clubs as the sole candidate for the position.
He becomes the RPL's third different president in the past 18 months and eighth overall.
The 42-year-old had been serving as the league's acting president since 27 June following Ashot Khachaturyants' decision to step down after less than a year in the role.
Khachaturyants was only installed last November having been elected by RPL clubs.
Like Alayev, Khachaturyants was the sole candidate during that election having also served as acting president following the resignation of former president Sergei Pryadkin last October.
Pryadkin had been at the helm for 14 years and was re-elected as president for a five-year term in March 2020.
Alayev also previously served as the RFS acting president between December 2017 and December 2018. He assumed the role of secretary general at the national body in 2019 and has held a seat in the RFS executive committee since 2021.