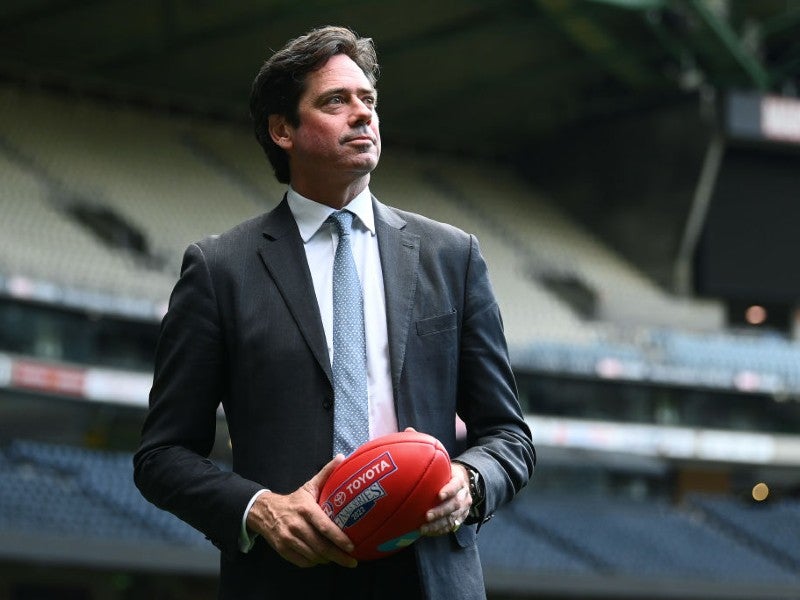 Australian state Tasmania's bid to establish an expansion team in the Australian Football League (AFL) has taken another step forward after an in-principle agreement was struck between the state government and the league on commercial terms of the new team.
The league has accepted the Tasmanian government's commitment to pay AUD12 million ($8 million) per year over 12 years to underwrite the club, as well as AUD60 million to build a high-performance center in the Hobart that will also house the administration.
The decision means the bid will succeed if the state government can secure federal funding for the proposed stadium to house the team and receive the backing of club presidents who need to approve the addition of a new AFL team.
Six of the 18 AFL teams have publicly backed Tasmania's bid after being given the financial details several weeks ago including Hawthorn, Geelong, Richmond, Adelaide, the Western Bulldogs, and Gold Coast.
The Tasmanian government will now prepare a business case for the federal government to secure AUD250 million for the stadium, with the state promising to fund half the cost. It has been estimated the new stadium on Hobart's waterfront could cost up to AUD750 million.
The agreement was finalized in a meeting on Friday between AFL chief executive Gillon McLachlan and Tasmanian premier Jeremy Rockliff. However, no specific time frame was announced despite McLachlan's tenure ending later this year.
Rockliff said the state's total AUD500 million commitment was a "no brainer," adding: "I'm confident we will get there.
"We will get our standalone team and we will take our rightful place in the national league because my government is committed to seeing it through."
However, McLachlan added: "The decision requires the support of our AFL clubs and we are having productive discussions there. In recent days, we've come a long way with our clubs.
"They've had detailed information around every aspect of the bid. We've got generally very positive feedback."
The state's proposal to build a stadium at Macquarie Point has not received unilateral consent, with Labor opposed and the Greens against the plans.
McLachlan has previously said the new stadium would be integral to the state's bid, with prime minister Anthony Albanese signaling he is willing to consider the proposal once the business case is submitted.
McLachlan said: "We need a stadium. The biggest sport in the country and one of the biggest sports in the world needs a stadium.
"We will work hand-in-glove with this government on securing the funding and the stadium built."
Image: Quinn Rooney/Getty Images