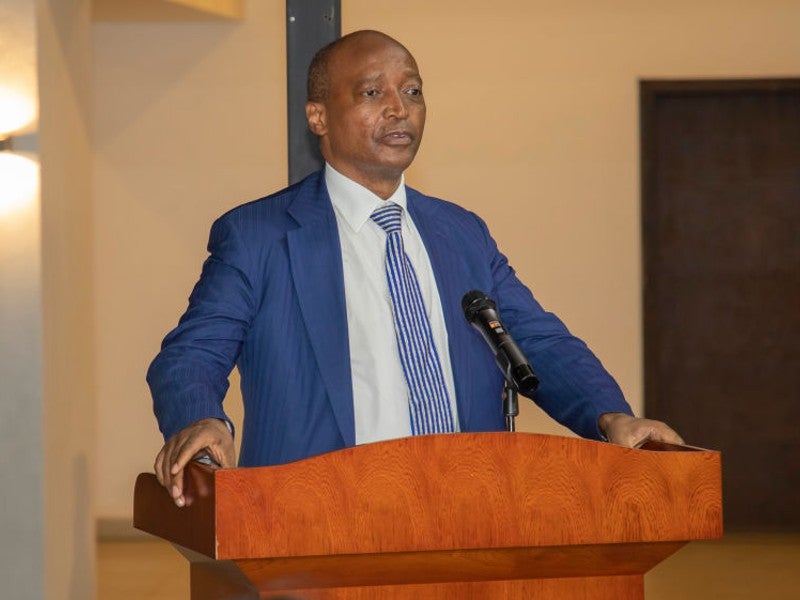 The Confederation of African Football (CAF) has postponed next year's Africa Cup of Nations (AFCON) until January-February 2024 due to concerns over the rainy season in host nation Ivory Coast.
The 2023 edition of the tournament was due to be held in June-July after being rescheduled from its original January-February slot on the back of the FIFA World Cup in Qatar being held in November and December later this year.
Speaking at the start of the Women's Africa Cup of Nations, CAF president Patrice Motsepe said of the change: "We took a lot of advice and we decided we cannot take a risk.
"We don't want to run the risk of having a competition that's going to be washed out. It's not good for African football, for our image and we have to work on that basis."
This is the second time CAF has been forced to move the top-tier tournament, after the 2020 edition, originally scheduled for July 2021, was postponed until January 2022 due to a surge in coronavirus cases in host nation Cameroon.
The Africa Cup of Nations has traditionally been held in the European winter months due to extreme weather conditions on the continent in the summer. However, in 2017, CAF announced plans to move to a regular summer date from the 2019 tournament onwards to avoid issues with European clubs over the availability of players during their league seasons.
CAF's plan to stage the 2023 AFCON in Ivory Coast in the summer was heavily criticized at the time, with the rainy season frequently disrupting sporting events.
Commenting on future CAF finals being held in the summer, Motsepe said: "You must understand that generally, it is not the ideal time, but the European clubs are not keen to release some of their best players.
"As it is now, we really have no choice. It's the only time we have in terms of developing and growing African football."
Meanwhile, at the same meeting, CAF's executive committee confirmed its planned African Super League will launch in August 2023.
The competition, which will feature 24 teams, will have a prize pot of $100 million, $10 million of which will go to the winning club. The league is planned to run alongside Africa's existing Champions League.
Motsepe said: "The competition will breathe new life into African club competition. It will start in August 2023, and we will launch it during CAF's 44th Ordinary Assembly in Tanzania on August 10. We are going to have a total revision of all club fixtures for all the competitions."
An African Super League has been proposed for several years, first by FIFA president Gianni Infantino who said it would entice more sponsors to the African game and generate $200 million in annual revenues.
CAF have not announced any sponsors or media partners for the new Super League, but when asked, Motsepe said: "They [sponsors] are anxious to partner with us on the CAF Super League. It has huge potential to significantly uplift African football and make it even more powerful."