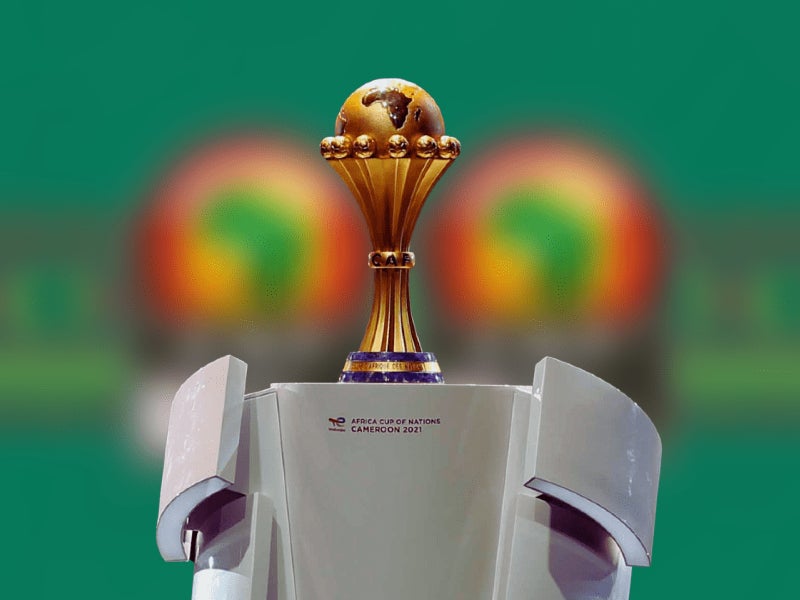 Hosting the African Cup of Nations (AFCON) is a demanding task, especially since its expansion from 16 to 24 teams in 2019, and this proved to be the case for the less economically developed country Guinea.
Guinea handed back its hosting rights for the 2025 event because of inadequate facilities and infrastructure, with the country's interim president Mamady Doumbouya declaring that it would not be ready to host the event.
Doumbouya met with Confederation of African Football (CAF) president Patrice Motsepe on September 30 to discuss the issues facing Guinea as host, and it subsequently withdrew from the role. Several countries are now showing interest in hosting the 2025 tournament, but what are the implications?
The infrastructure required to host such an event can be demanding. Guinea's minister of budget announced that an $800-million investment would be required to build the adequate facilities for AFCON, a significant financial undertaking for a nation with a GDP of $18 billion annually. Compare this to a wealthier nation such as 2019 host Egypt, which has an annual GDP of $363 billion.
There was a similar scenario in Cameroon, which was in line to host the 2019 AFCON, but CAF decided to strip the country of its hosting rights due to slow preparations. CAF requirements for hosting the AFCON indicate that a country needs six stadiums, with two that can hold 40,000 fans, another two that can hold 20,000 fans, and two that can hold at least 15,000 fans.
In addition to infrastructure costs, security is a big concern for those with intentions to host AFCON, with host countries and cities seeing an influx of visitors during the tournament. Therefore, countries experiencing political turmoil or other security issues may not be suitable for hosting, as was the case with Libya when it withdrew from hosting AFCON in 2017. Militias battling around the capital of Tripoli for control of the city made the country too unsafe to host a major sporting event. This was also the case in Cameroon, where an escalation in violence due to protests halted infrastructure developments. Instances like these demonstrate why stable security in host countries is highly prioritized by CAF.
The economic boost generated by hosting AFCON usually outweighs the costs and can provide benefits in the long run. Egypt, for example, generated $83 million in revenue from the 2019 edition. Infrastructure developments in cities such as Alexandria, Suez, and Ismailia benefited residents and tourists alike, also boosting Egypt's public image and attractiveness to future tourists.
AFCON tournaments are an opportunity for a country to market their nation, with African countries generally having less international appeal to tourists than those in other continents. The increase in tourists during AFCON comes in parallel with increased spending and hence creates a multiplier effect as money circulates through a nation's economy and helps provide new jobs. In the long run, the success of AFCON can leave the positive reputation of hosting such a large sporting event and can lead to future events being held, further aiding the creation of new jobs and development of better infrastructure.
The benefits reaped from AFCON exist because of the ever-growing popularity of the event, which is further emphasized by TV viewership. 60 million viewers tuned in on AfroSport TV during the group stages and round of 16 of the 2021 AFCON, while the 2019 final between Senegal and Algeria amassed 90 million viewers on BeIN Sports.
Alongside an increase in tourism, the AFCON tournament provides this opportunity to showcase African culture to the world, which can also bring about social benefits for the host nation. Gabon hosted the 2017 event, a country with less than 2 million people, and the tournament allowed locals and residents to showcase their country's food, music, and dances, as well as many other parts of Gabonese culture.
Since Guinea handed back its hosting rights for the 2025 AFCON, Algeria, the 2019 winners, is one of the main candidates to have put their name down for hosting Africa's illustrious event, having only hosted once before in 1990.
Algeria's neighbor Morocco has also shown interest in hosting the tournament. The Royal Moroccan Football Federation has demonstrated its ambition to host large-scale football events in recent times after having a rejected bid for the 2026 World Cup and is now scheduled to bid for the 2030 World Cup, either solo or as part of a joint bid.
Motsepe has announced that 10 African nations are interested in hosting the 2025 AFCON, with Nigeria also reportedly planning a bid to co-host the event with the west African country Benin.
The benefits of AFCON are an attractive prospect for any African nation, which is why many are now putting themselves forward for the 2025 edition. However, the CAF requirements for stadiums with specific seating capacities can be challenging for some poorer nations, meaning that the 2025 event may be better suited to a more developed African nation that currently has the facilities in place.
CAF has yet to confirm a host for the 2027 edition, which could provide a better opportunity for less economically developed countries to launch a bid, including Guinea, with a reasonable amount of time to plan and prepare for such an event.