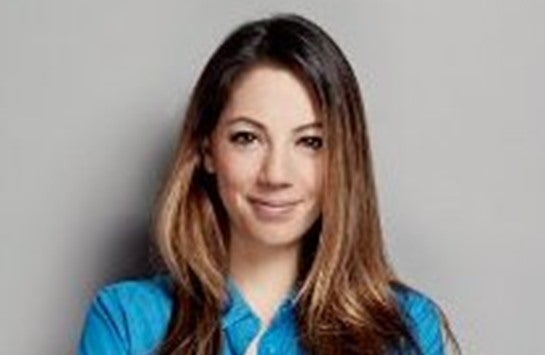 "To work in football, you need to know football."
"We've already addressed diversity; we have 30 per cent of women on our Board."
"We can't purchase that, we've only ever sponsored cricket and polo in the last 50 years so let's stick to that."
These are just a handful of the eye-rolling quotes I have
heard from C-suite professionals this past year while working in sport
sponsorship, illustrating that despite appearances and PR stints, the sports industry
continues to dig its heels in, ignoring widespread economic pressure.
This has created an entire industry that is riddled with a lack of diversity in almost every single way, which has far-reaching consequences beyond profitability. Although it's often said that "Everyone knows that a diverse and inclusive process – in whatever area of sport you are in – leads to improved results" (Alex Coulson, executive director of Sport Industry Group after launching the first Diversity & Inclusion Award at the BT Sports Industry Awards in 2018), I'd strongly argue that most people don't truly know the benefits because they aren't experiencing them, because they just are not happening.
---
If you are internally shaking your head proclaiming that "this article doesn't have anything to do with me," then I'd encourage you to look to the two people sitting next to you at work
---
If you are internally shaking your head proclaiming that "this article doesn't have anything to do with me," then I'd encourage you to look to the two people sitting next to you at work. Then read on.
As someone who spent almost a decade kicking down the door to the sports industry and finally being let in, I feel I have a unique perspective. While it's now common for me to speak at sports sponsorship events, what is uncommon is to be speaking with another woman on a speaking panel. Rarer still is to see another mixed-race person on the speaking programme. While this is great for loo queues, it continues to boggle me how little has changed in that decade.
Who are we letting in?
My father is an expert in architecture. I grew up listening to stories of him building things and have been onsite with him my entire childhood. I could tell you a surprising amount about wood. However, my exposure to architecture does not warrant me with any actual experience in architecture. It's quite the opposite in fact (recently I resorted to watching YouTube videos on gingerbread houses with my goddaughter because mine refused to stand up).
As I am sure you would agree, it would be ludicrous for any architecture firm to hire me just because I used to be exposed to it and hear about it second-hand. And yet, we consistently see the hiring of former sports players appointed to roles that include Commercial Director and Operations Director, as if somehow playing rugby with the team has given them unique insight into getting bums on seats to watch the game. You only see this hiring process in the sports industry. You don't come out of the dentist with multiple crowns to then go operate on someone's mouth.
And yet, the sports industry not only continues to use this process, but vehemently supports it with very little evidence that this selective hiring process is benefiting the organisation. It's instinctive because it's protective. But it also implies that no experience is required for the majority of roles within the sports industry, so it's no wonder we continue to hire the same type of person.
Diversity is not enough;
you have to go deeper
With the onslaught of marketing messages that we receive, creativity is now vital for success. Creativity cuts through the noise and authentically connects to your fans and customers. Without creativity in today's challenging marketing landscape, any industry is dead.
As many people are aware, diversity significantly increases creativity by increasing both the exploration and generation of ideas. But the concept doesn't just stop there. It is deep-level diversity that we need to create. Deep-level diversity (e.g., personality, values and abilities) rather than demographic variables (e.g., gender, age, and race) is the type of diversity which is the most influential in increasing creative output, as discovered by Mariateresa Torchia in a research study at the Reinhard-Mohn-Institute for Management and Corporate Governance in 2015.
By reviewing individual differences, one can access creativity on a more granular level – which is what is needed when working on projects and objectives for the masses (which often sport is). Conversely, creating diversity through demographic variables alone hinders creative output due to the fact that they perpetuate stereotypical and prejudiced characterisations. Therefore, putting 'more women on Boards' can actually hurt your aims for true diversity if those women have similar backgrounds to the other 70 per cent of the people on the Board.
Take a chance
Unsurprisingly, to make real change often takes real money, in addition to support and PR. The sad truth is there is a fundamental lack of investment in the areas that could support this ideal. From a brand perspective, no Director will ever get sacked for buying the same sponsorship platform and activating it in the same way as their predecessor. Therefore, we are lacking the investment at the outset to make these kinds of changes in any significant way. Brands purchasing sport sponsorship rights continue to be pressured internally to buy the same thing, and work in the same way – often at the reticence from their agencies. If investment does not change, then the growth of new platforms and new areas of sport remains stagnant.
Even with those platforms outperforming expectations, they often create an imbalance, rather than an influx of cash. This imbalance is prevalent across the sport sector – from the continued and exponential increase in engagement with eSports without the same increase in sponsorship investment to the increase in broadcast rights for women's sports unmatched by the level and number of brand sponsors with women.
The lack of diversity seen with brands in purchasing sport
sponsorship rights does not help the wider diversity and inclusion issue across
the industry as it continues to encourage and reward the status quo.
Who is missing out?
Sadly, it's the fans that truly miss out. Diversity and inclusion in the sports industry should reflect wider society and more specifically the split of the fan base. Diversity and inclusion issues were never brought up as aggressively historically, because this information was not so readily available. You never knew who your team's fans were outside of your own community, and very rarely knew who sat on the Board. With the influx of information now at our fingertips, the disparity uncovered by sheer volume is difficult to ignore.
Most relevant is the fact that millennials, who will comprise nearly 75 per cent of the workforce by 2025, not only feel diversity and inclusion issues are crucial, they manifest higher levels of engagement and performance in companies they believe are inclusive. Without recognising that diversity and inclusion isn't just a fad, but a need, the sports industry is at risk of losing its fans – both current and future.
And what then becomes the future of sport without fans?