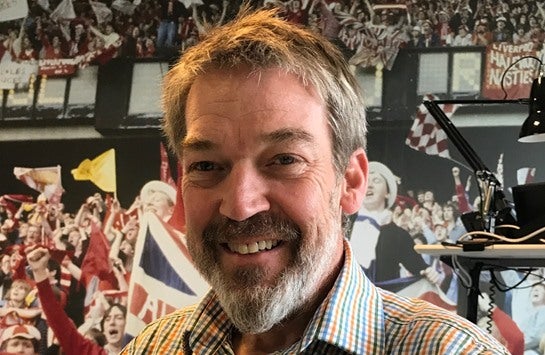 In 2002, I set up a business with
a simple ambition. The company was called Cycling Television and it would
deliver professional cycling to a global audience of cycling fans.
The rationale was straightforward:
the sport of cycling had a large global fan base that was not served by
traditional linear TV broadcasters. In great swathes of the world some of the
greatest sports events produced for TV distribution were not broadcast at all.
In USA only the Tour de France was broadcast live every day.
In short, the broadcast media
model did not work for fans or rights-owners.
The business was hardly radical.
We'd behave exactly like a traditional broadcaster: fully live plus highlights,
no compromise on live output because this was the internet and a subscription-
and ad-funded model, so premium and free content.
I remember my first Sportel.
Certain broadcast professionals (no doubt now experts at digital sport) laughed
at the idea. They could laugh at me, that would be understandable, but to laugh
at what seemed the most obvious thing in the world, even in 2003? All media
content would one day be delivered over this thing called the internet and
therefore TV, as the industry then understood it, was dead. If only someone
could sort out mobile… oh, thank you Apple, so that's now mobile sorted too.
So that was the principle and,
overall, we delivered on it, offering some 220 days of live cycling in 2006 and
2007. We made mistakes for sure, but the business worked; it worked
technically, it worked commercially, it worked for rights owners and it worked
for fans. And if it worked in 2006 imagine how it could work in 2017.
---
The fundamental change is happening and that throws up enormous challenges for agencies, sponsors, rights owners and, of course, broadcasters
---
Finally, the real revolution is
here. The fundamental change is happening and that throws up enormous
challenges for agencies, sponsors, rights owners and, of course, broadcasters.
Delivery over internet now has a catchy new name: OTT, which is an acronym for
'The Netflix of Sport'. Okay, bad joke, but I am sure you've heard about the
launch of at least 10 'Netflixes of Sport' recently.
The point is important: OTT
delivery now represents the slow and inexorable death of the old linear sports
channel model. Which means the old model wasn't working as expected. And mainly
it wasn't working for the broadcasters. Or should I say they're not giving up on it, but their customers are giving up on
it and this has forced broadcasters to finally change.
Linear broadcasters' ratings are
falling and subscribers are cutting the so-called 'cord' in favour of OTT sport
and entertainment. This 'cord-cutting' is a mixture of: 'cord-shaving'
(cost-cutting the bundle); cord-cutting (severing the cable/satellite totally);
and, most dangerous, cord never-connecting. That's a whole new generation
brought up in the connected world, who have no need for the inflexibility and
rigid cost of cable or satellite TV.
There are many examples of these
changes across global broadcasters; here, I am using ESPN as an extreme case to
illustrate this shift. ESPN operates on a cable affiliate model, meaning
agreements with cable and satellite operators that ESPN must be included in a
percentage of all media packages. ESPN gets $7.86 per subscriber per month, by
far the most for a channel.
But from 2011, and a peak of 100
million subscribers, ESPN has fallen to 87 million subscribers at the end of Q1
2017. That's still impressive, but on current ESPN cable pricing that is a drop
of $1.225 billion a year. In 2014, ESPN agreed a $24-billion nine-year renewal
of its NBA agreement. Since 2014, ESPN has lost 9 million subscribers (a drop
from 96 million to 87 million).
If ESPN budgeted in 2014 at circa
97 million subscribers and if it didn't churn another single customer as of
today's date, it is now about $6 billion down against projections to the end of
the NBA deal.
So, firstly, ESPN with 87 million
subscribers at $7.86 a month is still an impressive business. But clearly, with
billions of dollars of declining revenues and rights owners' ever-rising fee
expectations, someone is going to be disappointed. It is clear that the numbers
are going in just one direction, and consumers and their consumption habits
have been revolutionized.
The simple fact is this: in a
world of internet and LTE / 4G / 5G connectivity, all parties face fragmentation
and disruption and, finally, sports broadcasters have decided to pursue OTT
direct-to-consumer sports services as their priority and not as a second
thought or small additional revenue stream. It also means that new providers
have launched to challenge the existing broadcasters.
Major market moves in the past
year have included: Perform's DAZN launch in Germany, Japan and Canada; ESPN's
investment in MLB Advanced Media and the creation of BAM Tech; Turner Sports
and its OTT subscription platform to be launched in 2018, featuring Uefa rights
and much more; NBC Sports' launch of its OTT service NBC Gold; and the launch
of Eleven Sports in various markets.
---
We are seeing broadcasters selling content direct to consumers on a new, unprecedented scale
---
We are seeing broadcasters
selling content direct to consumers on a new, unprecedented scale. The restructuring
of Sky Sports in the UK with its channels now being created in sports verticals
(Cricket, Golf, Action, Football) is paving the way for selling individual
niche sports directly, rather than as a multi-sport linear offering.
And what of the Facebook, Google,
Amazon, Apple and Twitter? To some extent they're doing a bit of fence-sitting
right now. Yes, they're in, but they're largely playing their hands close to
their chests. Amazon's small one-year deal for a few Thursday night NFL games
does not a strategy make. Still, Amazon seems likely to be the most aggressive,
having recently acquired ATP rights in the UK. It can afford to experiment for
now, having the cash reserves and market capitalisation which allows it to play
the long game.
This revolution is fundamentally
different from the past 30 years of pay-TV and the past 15 years of 'digital'
sports broadcasting. For rights owners, leagues, federations and sponsors the
dangers are enormous. Content needs to 'wash its face' with paying subscribers,
so rights will start to develop specific values against exact consumer demand
on either a national, regional or global basis. Sports broadcasters in the OTT
world need to know and understand various complicated markets, including local
consumer habits and cultures, but they also need to know what sports in which
markets can drive how many paying subscribers.
Meanwhile, rights owners need to
understand their media rights values better than ever before; they need to know
their consumers… not just in their own markets, but globally. For broadcasters,
the game just changed too. Smaller rights properties that can drive a
significant volume of dedicated paying customers now have potentially more
value than before, and some other blue-chip sets of rights might find this new
world order difficult. There is a difference between casually watching sport on
a linear service because it is on and proactively going to buy it on an OTT
service. Broadcasters need to find large committed niche audiences that can be
aggregated into a volume play, as well as finding sports properties with mass
appeal.
---
How long before the English Premier League sells globally direct to consumers or sells globally to a company such as Amazon?
---
How long before the English
Premier League sells globally direct to consumers or sells globally to a
company such as Amazon? In theory, the financial model works commercially better
than the current distribution model. Some of the potential numbers are
eye-watering in their scale. If the English Premier League's sole remit is to
return revenue to its stakeholder clubs then perhaps we'll see some changes to
the model in the next sales cycle.
Do certain rights owners such as
the EPL now need to develop a more 'hybrid' model: a package of games for
broadcasters country-by-country, as currently sold, and a reserved rights
package to be sold globally direct to consumer via OTT, either by the league
itself or by one of the big global players?
And what of the majority of
sports properties? Many smaller sports have been neglected by larger
broadcasters and have already developed their own consumer service. There are
decisions ahead for everyone as to what is the optimum commercial model:
pay-TV, OTT subscription-only, direct-to-consumer, free-to-air, or any number
of permutations of the options.
Agencies, rights owners and
broadcasters all need new commercial models and they're going to need new
skills and a new understanding of commercial and consumer realities to best
serve their stakeholders.
The last 15 years of connected
sports broadcasting has been a warm-up; now is the time for the new world order
to emerge.
Sportcal