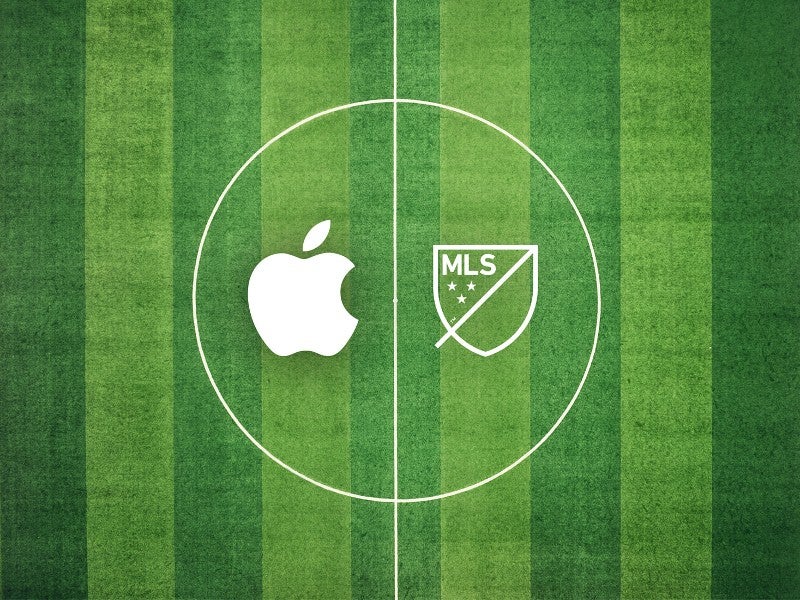 North America's Major League Soccer (MLS) has agreed a 10-year global media rights deal with tech giant Apple to stream every match. From 2023, all live MLS matches will be shown around the world, including the United States, on the Apple TV streaming service until 2032 in an agreement worth around $2.5 billion, or $250 million per year. So, is this a good deal for MLS? 
Background
MLS's first television deal in 1996 resulted in the league receiving no rights fees but share advertising revenues with the network partners. In 2006, MLS announced its first rights-fee agreement with Fox Sports and Disney's ESPN.
Fox Sports was to broadcast 25 regular season matches from 2007 to 2010 in a deal worth $11 million, averaging $2.75 million annually. A one-year extension was signed for 2011 which was worth $6.25m. ESPN was to broadcast 26 MLS regular season games, three Playoff fixtures and the All-Star Game from 2007 to 2014, paying a total of $64 million and averaging $8 million annually.
The NBC Sports Group, the US broadcaster owned by Comcast, then replaced Fox Sports, acquiring media rights to the MLS in a three-year deal, from 2012 to 2014, worth $10 million per year. During this three-year period, the deals with ESPN, NBC Sports Group and Univision, the Spanish language network, were collectively worth around $28 million a year.
MLS and U.S. Soccer, the sport's national governing body, signed off the current lucrative rights deals with ESPN, Fox Sports and Univision in 2014. The eight-year agreements, running through to the end of 2022, are worth around $90 million annually and cover MLS games and USA men's national team's qualifying matches for the 2018 and 2022 FIFA World Cup cycles.
ESPN and Fox are equal partners in the current agreement, both showing a minimum of 34 matches throughout the season. They are believed to be paying $75 million a year. The Univision family of networks are paying around $15 million annually. ESPN has broadcast MLS matches since the league's inception in 1996, while Univision's relationship is now extended to 20 seasons.
With the current rights deal expiring in 2022, MLS was hoping to secure a lucrative media deal, around $300 million per year, for 2023 and beyond to fund the next wave of growth and investment across the organization and its clubs.
Apple TV
In June 2022, MLS and Apple TV announced a partnership that will see every game streamed on the app for the next decade, in a deal worth $2.5 billion, or $250 million per year.
The platform will additionally air games from the Leagues Cup, the annual competition contested by clubs in MLS and Mexico's Liga MX, and select matches from the MLS NEXT Pro affiliate league and MLS NEXT youth league.
Games from all competitions will be shown without any local broadcast blackouts or the need for a traditional pay-TV bundle.
Viewers can watch every live MLS match by subscribing to a new MLS streaming service, available exclusively through the Apple TV app. In addition to live match coverage, the service will air a weekly live match 'whip-around' show – similar to the NFL's RedZone – to show key moments from matches, as well as game replays, highlights, analysis, and other original programming.
A wide selection of MLS and Leagues Cup matches will also be available at no additional cost to Apple TV+ subscribers, with a limited number of matches available for free. Additionally, access to the new MLS streaming service will be included as part of MLS full-season ticket packages.
Furthermore, MLS is looking at simulcasting some games on linear television and is negotiating with TV networks, including ESPN and Fox, to broadcast select matches.
Conclusion
The unknowns at this stage are how many games will be available on linear television and if any will be broadcast on the traditional commercial television networks such as Fox and Disney's ABC, to attract the casual soccer fan. Will the disappearance of local broadcasts on regional sports networks negatively impact MLS fan growth? And will the price of the MLS subscription service be too expensive and only attract diehard MLS fans, with casual soccer fans watching other soccer leagues such as the Premier League or Liga MX?
Benefits of the partnership are having a singular place to access every MLS game and content, meaning fans only need one subscription for all MLS programming, no local broadcast blackouts and being partners with one of the most valuable and innovative companies in the world.
However, with MLS targeting a figure of $300 million per year, a deal worth $250 million annually with further linear deals to come, already represents an annual increase of 177%, providing more money for clubs to sign players, improve academies and invest in infrastructure. And that has to be a good deal for MLS.