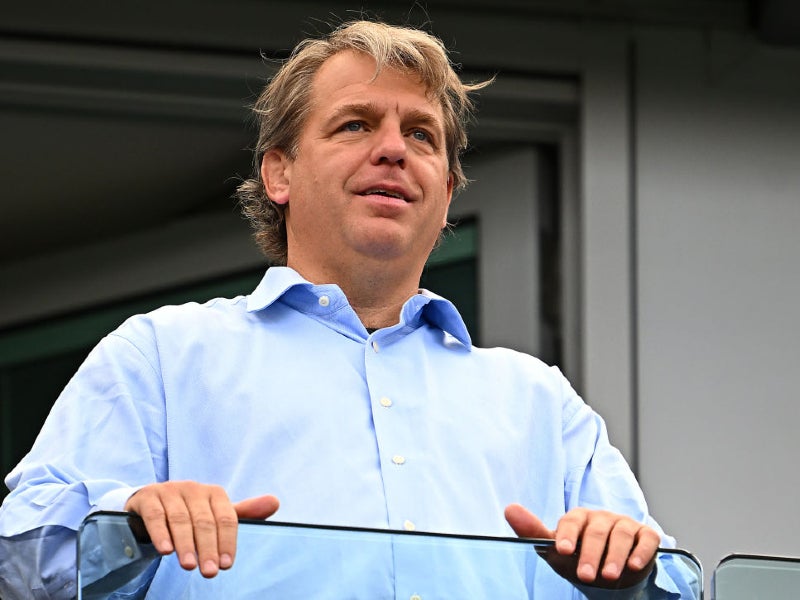 Chelsea's new American owner Todd Boehly ruffled the feathers of the English soccer establishment recently by suggesting a US-style All-Star game should be introduced into the calendar. While reaction has been mixed across social media, with some fans happy to see innovation and others far more concerned with preserving 'traditions' and railing against what they see as the Americanization of European sports, especially with the failed Super League idea still fresh in the memory, does one failed and misbegotten idea mean that all new ideas are flawed and should never be broached?
Soccer fans, particularly those in England, now eye any new idea with suspicion given the attempt of 12 clubs to form a European Super League in 2021, an idea that is still being pushed by Real Madrid president Florentino Perez in recent weeks, despite being seemingly dead in the water. Perez has suggested that new ideas, new formats, and new ways of grabbing the attention of younger fans and that the Super League was a necessity, as opposed to a money grab.
Speaking to the Real Madrid general assembly at the start of October, Perez suggested that European football was 'sick' and in need of reform, arguing that soccer was in danger of losing its position as the world's leading global sport. He stated that "young people are becoming less and less interested in soccer. The current competitions, as they are designed today, do not attract spectators' interest, except in the final stages." Perez pointed to the fact that Real Madrid and Liverpool, two of the most successful clubs in European soccer, have only played each other nine times in 67 years, suggesting that bigger teams playing each other more often would generate more revenue and capture more interest.
However, is change in sport necessarily a bad thing? Does a change in format, or a new variation of an existing idea, mean that we are somehow sacrificing something instead of enhancing it for new and existing fans? The NBA has adjusted the format of its season with 'Play-In' games for its end-of-season, providing much more jeopardy at a stage many fans saw as formulaic and just going through the motions to complete the 82-game schedule. With the teams in 6th place down to 10th involved right until the last game of the season, fans are far more engaged with the regular season right up until the end. Unsurprisingly, players and fans were skeptical of this change initially, but a survey conducted by Morning Consult in 2021 suggested that 63% of self-identified NBA fans approved of the introduction of the play-in tournament while, among 'avid' NBA fans, this number increased to 79%. LeBron James may not have been happy about the change, but fans most were.
The sporting landscape has certainly changed in a more digital world, and the likes of Florentino Perez are right in certain aspects – there is far more competition for our attention and eyeballs than there ever has been before. Streaming services, mobile gaming, esports, and traditional sports all compete for the same share of leisure time, and, even there, we see diversification with movies, TV, and online platforms cannibalizing audiences. The number of sports available to capture our attention and passions are vast. The GlobalData Intelligence Center itself covers more than 60 sports, and new sports such as drone racing are competing with established sports like soccer, basketball, and American football. It is also by no means an exhaustive list.
Even the Olympics, the largest sporting event on Earth, has struggled to capture imaginations in the same way it did even 20 years ago, and undoubtedly some of these wounds are self-inflicted. As we become more aware of social issues such as climate change and the geopolitical landscape, issues around governance, social, and environmental causes become a hindrance to a sport's popularity. While F1 has seen audiences in the US increase because of Drive to Survive and a larger US footprint, questions are being asked about the environmental impact of the global series as well as of the likes of Qatar, Saudi Arabia, the United Arab Emirates, and Bahrain hosting races despite questionable human rights records. The Qatar World Cup has also seen many questions being asked of FIFA to do with the transparency of awarding the event to a country with a woeful reputation on human rights, modern slavery, and the rights of LGBTQ+ people.
The International Olympic Committee (IOC) launched 'Agenda 2020' in a bid to tackle issues around hosting the hosting of the Olympics with hosting costs spiraling with Beijing, Tokyo, Sochi, Rio, and London, spending in excess of $100 billion to host Summer and Winter editions of the games, but the bill for the 2024 event in Paris is already up to $8.4 billion two years out. While citizens suffer from inflation and spiraling food and energy costs, how can any government justify this sort of spending to put on a sporting event, not to mention the legislative changes that are imposed on a host nation by the IOC giving the organization carte blanche to change road layouts and local laws?
Change for the sake of change is never popular, but new innovative ideas around how to potentially tackle an ever-changing world should be given consideration. While the European Super League was an affront to the values of soccer itself, would a US-style all-star game be that unpalatable to fans if replacing the glorified friendly that is the Community Shield? Would a mini tournament of all-star games against teams from various leagues – i.e. Premier League vs. La Liga vs. Serie A vs. MLS – be a way of cutting down on the lavish pre-season tours in which Premier League clubs engage to far-flung places in the world for the sake of brand building be a way of impacting environmental concerns? Could F1 explore a more sensible F1 calendar to reduce the 133,570km of travel each team will commit to in 2023 (not counting the return to home base from each grand prix) to travel to each race? Could the IOC look at hosting the Olympics in multiple locations or regions instead of one host city to mitigate construction costs? Is sport willing to look at how to change the economy of sport to preserve its exceptionalism?
The Covid-19 pandemic showed us that the sports industry can create new solutions to problems extremely quickly, with the industry employing some of the most creative and innovative thinkers in the world with those skills fully on display during the pandemic to ensure sport continued to provide entertainment and enjoyment to fans the world over. However, as soon as the pandemic abated, the rush to return to the status quo meant that many new ideas were simply dismissed in favor of the 'this-is-how-we've-always-done-it' model. While we look for new solutions in terms of how we live and work, the sports industry must realize that it too must change and innovate before Perez's doom-mongering becomes a reality.
Image: Clive Mason/Getty Images